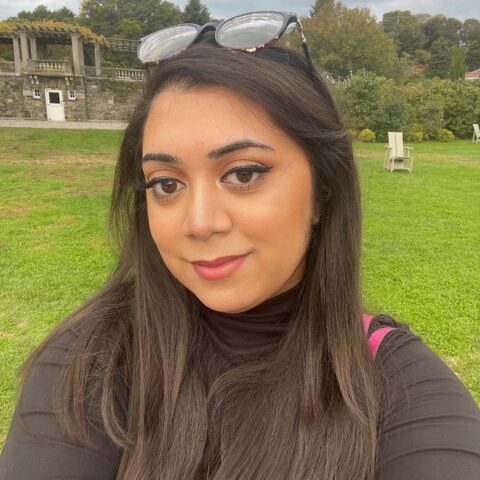 Tahia Khanum
Coordinator, Talent Acquisition
Pronouns: She/Her/hers
Tahia is a Talent Acquisition Coordinator on the HR team. With about 3 years of HR experience, she provides recruitment support as needed. Tahia serves as the primary point of contact for coordinating interviews and assisting with the recruitment cycle for candidates.
Prior to GSG, Tahia received her Bachelor of Arts degree from The City College of New York studying Applied Psychology. Her main studies within psychology were Human Resources. While she was in school, she gained experience in a variety of internships and part time positions within HR. She held these positions at different financial firms to learn more about HR and opportunities for growth.
In her spare time, she likes to cook different authentic foods and spend time with her fur baby, Nimmi.