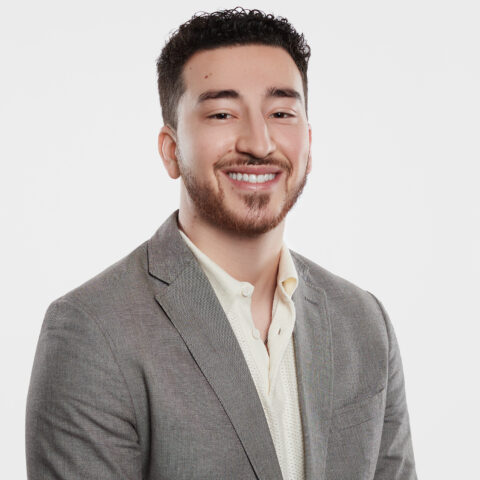 Sean Billings
Producer & Project Manager, The L@B
Pronouns: He/Him/His
Sean has spent his career pursuing his love for storytelling by combining his creative thinking with his compassionate spirit.
With a background in journalism and commercial production, Sean has a deep understanding and appreciation for creative vision, communication, and integrity within visual storytelling.
Before joining GSG, he worked within the world of multimedia on a number of digital and commercial projects and with outlets including Morning Brew, Power Automedia, Remezcla, among others. Sean has contributed to the entire production process from research and development all the way to post-production and delivery.
Previously, he worked as a video journalist and non-fiction filmmaker at Newsweek and has created various independent projects. He also has experience covering breaking news situations alongside politics reporters during several elections. He has produced special edition shoots, and shot several documentary series, including a cover shoot and video series for Newsweek's special edition commemorating the 50th Anniversary of Apollo 11.
Sean graduated from New York University's College of Arts and Science and earned a B.A. with a double major in Journalism and History. He lives in Brooklyn, NY with his partner, Carissa. As a native North Carolinian, he enjoys pulling for the Panthers, Tar Heels, Hornets and the Atlanta Braves. When he's not delving into his next production, you can find Sean watching PTI, deep-diving into Wikipedia, and spending sunny days in Prospect Park.