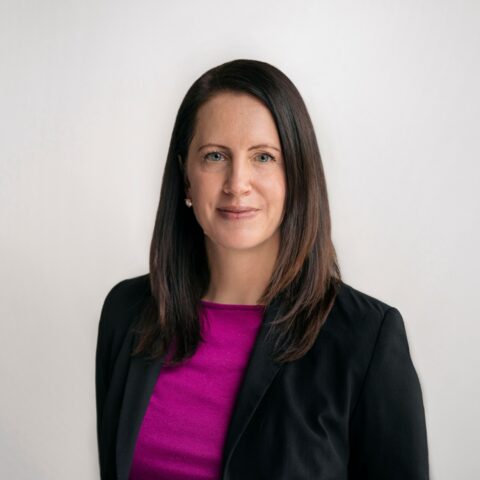 Connect
Angela Kuefler
Partner, Research
Pronouns: She/Her/Hers
Angie's strategic consulting began in Kindergarten, when she tried to tell two boys how to stack all the blocks in the bucket so the cover would fit. Rather than appreciate her efficiency, they told her to stop being so bossy. Luckily, she didn't listen, and has since advised campaigns, corporations, and issue advocacy groups on how on to make all the pieces fit to reach their goals.
Angie takes a holistic approach to research under the belief that you can't win an election, solve a problem, or build market share unless you fully understand it. Her favorite research questions are not those about what people believe, but why?
She has done extensive political research for local, state, and federal candidates and independent expenditures throughout the country. Her current political clients include Congresswomen Abigail Spanberger, Mikie Sherrill, and Ann Kirkpatrick. In 2018, she also led independent expenditure polling for Governor Laura Kelly, Stacy Abrams, and Congresswoman Lucy McBath.
In her corporate work, Angela has polled and led focus groups for clients on branding strategy, building a positive corporate reputation, tracking the effectiveness of communications, and extensively testing advertising.
Kuefler is also one of the country's leading researchers on gun violence prevention and abortion rights. On gun violence prevention, Kuefler has led countless studies on the issue for over a decade, and her work on persuading Republican voters to change their minds about guns was recently cited in the New York Times. On abortion, Kuefler has led research for successful ballot initiative fights in Colorado, Kentucky and the Kansas ballot initiative that protected abortion rights; one of the most critical wins of the year.
Additionally, she has focused much of her work on expanding educational opportunity to all students in both K-12 and higher education, having conducted significant research for Bill and Melinda Gates Foundation and Third Way as part of their education initiatives.
When not working, Angie can be found practicing her French at wine shops, installing shelves in every nook and corner to accommodate her ever-expanding shoe collection, and rooting for her much-loved Minnesota Vikings…who bring her nothing but heartache.