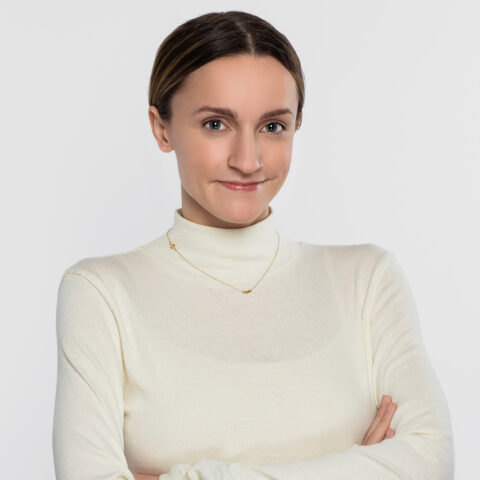 Connect
Julia Squeri
Senior Associate, Research
Pronouns: She/Her/Hers
Growing up in the DC area, Julia's interest in politics began at a young age. At GSG, Julia assists with programming, processing, and analyzing survey data for a variety of research projects and clients.
Before coming to GSG, Julia previously worked in academic research at the Center for Health, Neuroscience, Genes, and Environment, exploring factors linked with health and risk behavior to help inform behavioral interventions as well as policy for the state of Colorado. In this role, she gained extensive experience working with data and in research and survey methodology.
Julia graduated magna cum laude with a Bachelor's degree in Psychology and a minor in Sociology from the University of Colorado, Boulder and completed a certificate in Data Analytics from the University of Denver. In her free time, Julia enjoys spending time outdoors, watching hockey, and hanging with her Sphynx cat Wilson.