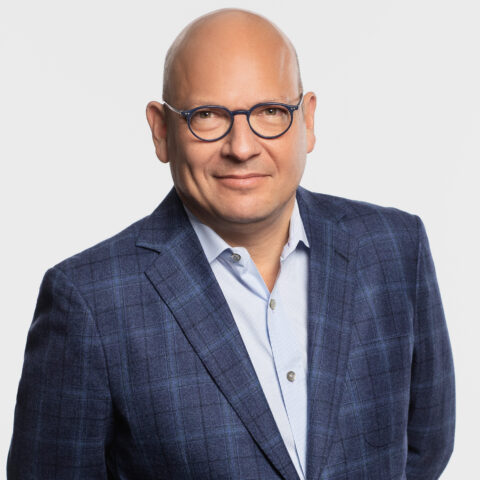 Connect
Jon Silvan
Founding Partner & CEO
Pronouns: He/Him/His
Jon Silvan is Founding Partner and CEO of Global Strategy Group. GSG is regularly ranked as a top public affairs firm and was recently recognized for the second time as Public Affairs Agency of the Year by PRovoke Media. Jon has guided GSG's growth for more than two decades from a boutique agency into a leading public affairs, communications, and research firm with an award-winning team of over 150 professionals in eight offices across the U.S.
Jon spearheaded GSG's new partnership with SEC Newgate, an international strategic communications company with over 1000 employees across five continents. The partnership significantly expands GSG's reach and ability to tap into a network of communications experts across the globe to solve pressing challenges for its clients.
As a strategist and advisor, Jon is known for his smart counsel, sharp insights, and drive to win. Jon provides guidance to GSG's clients on a wide range of issues including public affairs, corporate positioning, reputation management, and political strategy.
Jon's clients include Fortune 500 companies, national issue advocacy groups, and some of the country's top government officials. Among his numerous achievements, Jon partnered with World Trade Center developer Silverstein Properties to gain necessary stakeholder support to break ground and rebuild at Ground Zero. He has advised many elected officials over the years including New York Senator Kirsten Gillibrand.
Jon helps his clients tackle critical issues, often at the center of the national spotlight. Some of Jon's clients also include MGM Resorts, Apollo Global Management, Google, National Grid, Las Vegas Raiders, Bloomberg Philanthropies, The Rockefeller Foundation, The Metropolitan Museum of Art, T-Mobile, Comcast, the MTA, CVS Health, Pershing Square Capital Management, Major League Soccer, Netflix, and Goldman Sachs.  
Jon is consistently recognized for his exceptional talents, expertise, and reputation in his field. Most recently, he was named one of City and State's Albany Power 100. In 2021, he secured the impressive position of #2 on Observer's prestigious PR Power 50 list. City & State NY has also acknowledged him as one of the 100 most powerful individuals in New York City politics, in addition to being named one of the top Political PR Professionals of the year.
Jon is a member of the Arthur Page Society, which represents C-level communicators. He served as Treasurer of the PR Council, a Steering Committee member of the Association for a Better New York (ABNY), and is a board member of the Citizens Budget Commission, a member of the Partnership for NYC, and Chair of the Board of Directors for Lab/Shul, a nonprofit organization that advances Jewish literacy through the arts.
A proud lifelong New Yorker, Jon lives in Tribeca with his wife Marnie Berk, a public interest attorney, and their three children.