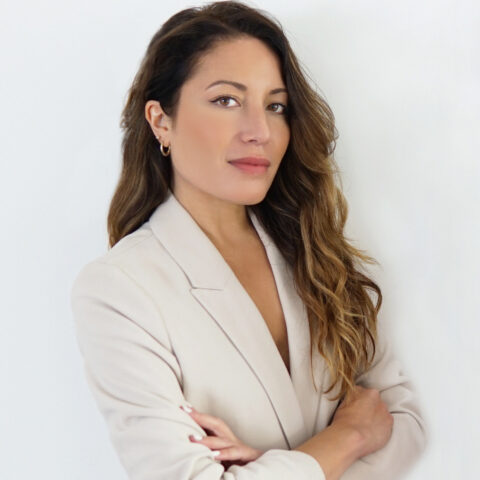 Connect
Lauren Gould
Associate Creative Director, Communications & Public Affairs
Pronouns: She/Her/Hers
With over 15 years of experience in design, publishing and public relations, Lauren is an expert at conceptualizing and coordinating creative campaigns from start to finish — from branding, advertising, and design, to PR, social media marketing and content creation.
She is fluent in all aspects of creative conception—from generating branding and content strategies, to producing photoshoots and global advertising launches—and has extensive experience designing everything from 360-degree marketing campaigns to websites and digital ads, to packaging, in-store signage and displays, to fully designed monographs. Above it all, she is constantly thinking about the bigger picture and strategies to tie bold creative ideas together and bring them to life.
Her work includes a wide range of creative projects with top companies, artists and designers including:
Branding, art direction and design work for Amazon, The Australian Consulate, CyberRisk Alliance, Dylan's Candy Bar, Game 1 Productions, Jennifer Fisher Jewelry, Newsweek and The New York Observer;
Concept and design work for publishing projects with Christian Louboutin, Giambattista Valli, Louis Vuitton, Pharrell, Rick Owens, and Viktor & Rolf;
And, digital content, social campaigns and collaborations with Refinery 29, InStyle Magazine, The Today Show, Timberland, Rebecca Minkoff, High West Whiskey, Sunglass Hut, Lord & Taylor, Forever 21, H&M and many more.
When she's not traveling to off-beat destinations, you can find her at home in Los Angeles, honing her skills in photography, cooking, and backgammon, and in constant search of the next adventure.