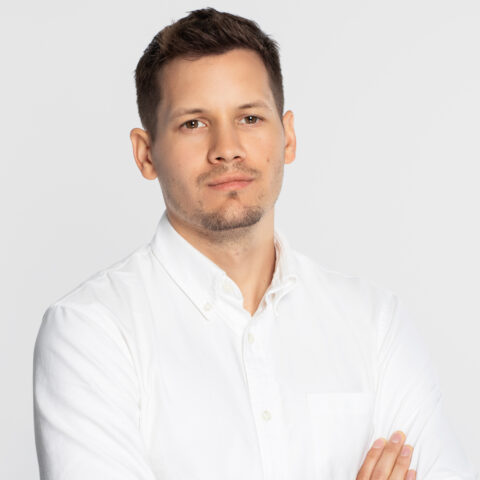 Connect
Will Jordan
Vice President, Research
Pronouns: He/Him/His
Will is a recovering philosopher who decided to pivot from answering the Big Questions of life to asking them.
Since joining GSG in 2017, Will has helped clients, such as Priorities USA, NextGen America, and Navigator Research, develop messaging strategies and support progressive causes, while helping Democrats win up and down the ballot, from Senator Ed Markey to Indianapolis Mayor Joe Hogsett and U.S. Representative Katie Porter. Will brings a passion for experimentation and innovation in polling and has played a leading role in internal initiatives, such as the development of GSG's multi-channel approach to polling, as well as ambitious research projects, such as a large-scale randomized control trial study that informed a successful program to change Wisconsin voters' minds about Trump's handling of the economy, an effort recently detailed in The Atlantic.
Prior to joining GSG, Will spent several years at the online research firm YouGov, based first in London and later New York. There he helped write and analyze hundreds of surveys on cultural and political topics, working to unravel public opinion on both sides of the Atlantic.
Originally from Bakersfield, California, Will holds a bachelor's degree in philosophy from King's College London and an MPA from Columbia University's School of International and Public Affairs. He is now based in Washington, D.C.