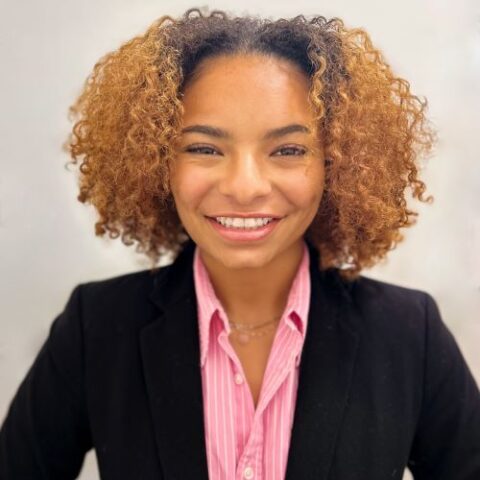 Connect
Sophia Saidi
Associate, Communication & Public Affairs
Pronouns: She/Her/Hers
A self-described storyteller with a passion for media and global affairs, Sophia came to GSG with extensive experience in policy and advocacy, community outreach, and communication strategy development.
Before GSG, Sophia spent time conducting policy and media research for the Washington Office on Latin America and learning about government affairs and constituent outreach in an internship with the U.S. Senate at the office of Senator Chris Van Hollen. She also recently retired from a seven-year career in summer lifeguarding. 
Sophia graduated from Brown University with a Bachelor of Arts in International and Public Affairs and another in Africana Studies. At Brown, her research focused on global societies and systems of power. When she's not working, you might catch Sophia booking a last-minute flight to another country or attempting, somewhat poorly, to pick up a new language.