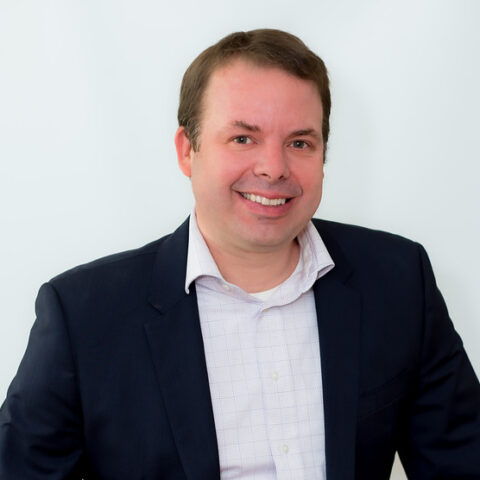 Connect
Andrew Baumann
Partner, Research
Pronouns: He/Him/His
Andrew Baumann began his career as a physicist before deciding to give up supercolliders for Senate campaigns. Since becoming a strategist and pollster 15 years ago, he has provided research and strategic advice to political campaigns, issue advocacy organizations, unions, and foundations.
Over the past decade and a half, Andrew has helped elect or re-elect Senators John Hickenlooper, Michael Bennet, Jacky Rosen, Catherine Cortez Masto, Gary Peters, Debbie Stabenow, Tammy Baldwin, Jon Tester, and Tom Udall, while also playing a significant role in helping move Colorado and Nevada in a decidedly blue direction.
Named one of the "winners" of the 2022 elections in Colorado and praised by the media for his "remarkably accurate" polling, Andrew helped guide Yadira Caraveo to an upset win in CO-08 that few thought was possible; in 2020 he advised Senate Majority PAC in their successful efforts to defeat Cory Gardner; and in 2018, he advised Congressman Jason Crow in his 11-point victory in CO-06 over Mike Coffman – who Colorado pundits had labeled as "unbeatable" after his 2016 victory.
In Nevada, Andrew advised the winning campaign of Senator Jacky Rosen, served as pollster for Democratic pick-ups (and holds) in both CD-3 and CD-4, and helped Senate Majority PAC and the DSCC elect Senator Catherine Cortez Masto in 2016 and re-elect her in 2022.
In 2022, Andrew also helped guide Gabe Vasquez and Wiley Nickel to wins in toss-up races in NM-02 and NC-13, respectively, and he led the polling for the Michigan State Senate Caucus' historic, and successful, effort to recapture the chamber for the first time in 40 years.
In addition to his political work, Andrew has also polled for numerous advocacy groups with a particular focus on climate, clean energy and conservation issues, having worked with LCV, Environmental Defense Fund, Climate Power, the Sierra Club, and many others. His work in 2020 was instrumental in helping convince Joe Biden to make climate a centerpiece of his campaign and embrace a more ambitious climate plan.
Andrew has also become a leading pollster in the voting rights community, having polled for winning ballot measures to implement Automatic Voter Registration in Nevada (2018), join the National Popular Vote Compact in Colorado (2020), and expand and protect voting rights in Michigan (2022).
Andrew has also served as pollster and strategist for the National Education Association for over a decade, working with NEA and its affiliates in Virginia, Colorado, and Michigan on a range of issues, but with a particular focus on helping the union understand how to recruit and retain more members.
With degrees in Physics and Engineering from MIT and Stanford, Andrew also has extensive experience working with data scientists to develop new methodologies and implement innovative analytical data solutions for clients.
"Andrew is one of the sharpest and hardest-working people I've ever worked with. I bring in Andrew to work on our most challenging issues because he doesn't stop until he uncovers the best possible strategic approach. His unique combination of intelligence, critical thinking, creativity, and sheer grit allow him to find things in data that most pollsters would miss. I came to Andrew years ago with what we considered to be an impossible challenge. Years later, Andrew's analysis remains one of our most frequently cited pieces of research because it led to strategic insights that extended far beyond that one issue. He brings that same work ethic, experience, expertise, and creativity to every project." – Erica Seifert, Senor Research and Communication Strategist, National Education Association
"Andrew is one of the best pollsters I've worked with over the years. His thoughtful analysis, combined with the comprehensive way he presents his data, starts the strategic conversations off by answering the most important questions and then providing actionable recommendations on the way forward. When we look to the future of the industry, GSG and Andrew are at the forefront of what's coming." – Corey Platt, former Political Director, Democratic Governors Association