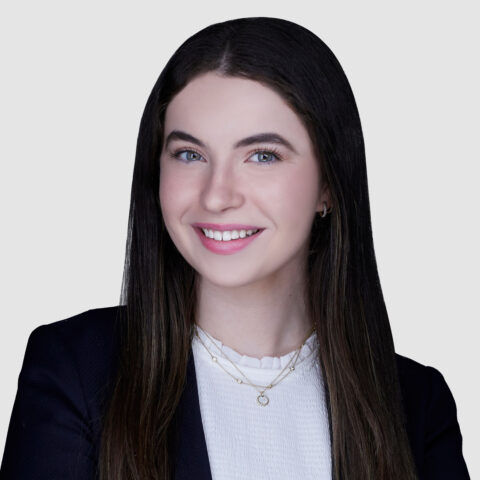 Connect
Anna Coughlin
Associate, Communications & Public Affairs
Pronouns: She/Her/Hers
Anna joined GSG in the Fall of 2021 as an intern and is presently a Communications and Public Affairs Associate in the New York office. At GSG, she uses her strategic communications background to help support clients through media relations, internal and public communications, and campaigns.
Before joining GSG, Anna interned at University of California San Francisco's Langley Porter Psychiatric Institute, where she worked alongside clinicians and communications specialists to develop and promote accessibility to mental health and wellness resources. As an undergraduate student, Anna was a messaging specialist for the Shot Talk campaign, which aimed to reduce COVID-19 vaccine hesitancy among college students.
As a California native, Anna graduated from Chapman University with degrees in Strategic and Corporate Communication and Psychology. On weekends, you can find her walking her dog Layla, cheering on the Boston Bruins, and enjoying a burrito at her favorite Mexican restaurant.