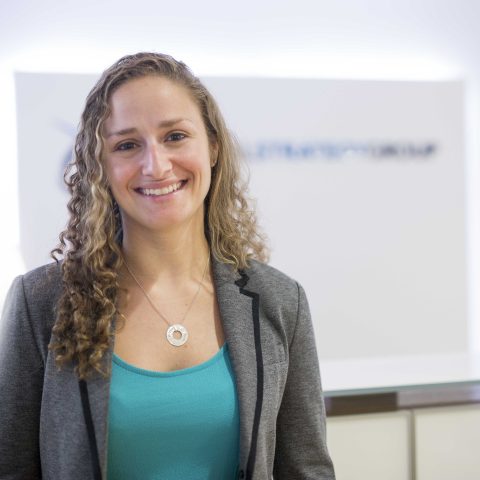 Joey Teitelbaum
Vice President, Research
As a child, Joey Teitelbaum was easy to pick out from the crowd at Baltimore Orioles games as she was the lone six-year-old diligently keeping score. When she went off to college, she kept statistics for the University of Virginia basketball and baseball teams. And now, for over a decade, she has used that knack for understanding not just what the data says, but what it means from a communications standpoint, to help advise think tanks, issue advocacy organizations, and political campaigns.

Joey has led polling for local, state, and federal candidates from those in her home state of Maryland, where she helped to elect Baltimore Mayor Brandon Scott and Baltimore County Executive Johnny O, to her current home in California where she has led polling for Katie Porter (CA-45) and independent expenditures across the state. In 2018, Joey led research to flip nine U.S. House seats and two governor's offices. She has been praised by Politico for her work employing new and innovative methodologies that continue to advance polling research.

Joey is also one of the country's leading experts on attitudes toward guns and gun violence, having conducted dozens of qualitative and quantitative research projects for Everytown for Gun Safety and Giffords: Courage to Fight Gun Violence. Much of her work/passion has also focused on ballot initiatives and reproductive justice, having helped to elect pro-choice women in red areas, like Abigail Spanberger and Laura Kelly, and to defeat abortion bans such as Proposition 115 in Colorado.

If Joey isn't working, there's a 99% chance she's sleeping, hiking, or skiing alongside her partner. There's a 1% chance she's watching her beloved Orioles lose or her beloved 'Hoos win.