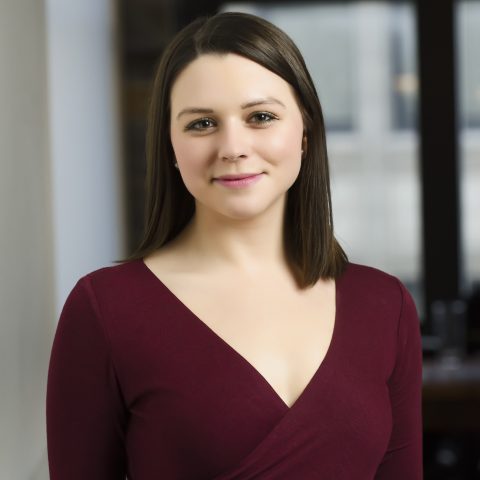 Nicole Jaconetty
Manager, Research
Nicole Jaconetty's first foray on the political scene was in a stroller 100 feet from her local Chicago polling place, helping her mom campaign for aldermanic races. Now of eligible voting age, she recalls most of her childhood as being spent at Cook County and Illinois Democratic Party events.
After two years in GSG's NYC office, Nicole returned to sweet home Chicago in 2018. With deep electoral experience, especially in the Midwest, she conducts research and develops messaging for primarily political clients. Some of her most notable clients include Governor J.B. Pritzker of Illinois and U.S. Senator Joe Manchin of West Virginia.
Nicole graduated Phi Beta Kappa from Fordham University, having earned her Bachelor's degree in American Studies and Anthropology and her Master's in Elections and Campaign Management. As a graduate student, she was awarded gold and silver Pollie awards from the American Association of Political Consultants for her work on mock campaign plans.
When not pursuing her passion for politics, Nicole keeps very active as a certified barre instructor and an Irish dancer – and trains for regional, national, and international Irish dance competitions year round. She is currently ranked 12th in the Mid-America region and 29th in the U.S. and Mexico among dancers over the age of 22.