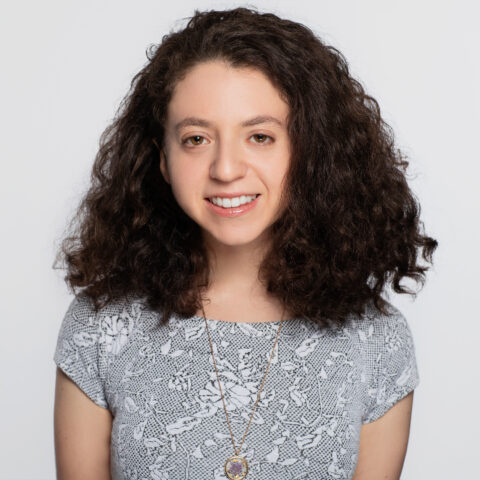 Caroline Soffer
Associate, Research
Caroline's interest in politics began at age eleven, when she wrote a letter to her cousins in Florida urging them to support Barack Obama's 2008 Presidential campaign. Since then, she has studied Political Science at Bryn Mawr College, where her senior thesis research included conducting focus group interviews with voters in North Carolina.
Caroline gained experience working as a fellow for Congressman Jamie Raskin (MD-08), and as an intern at Emerge America and the American Friends Service Committee (AFSC). Caroline also studied abroad at the University of Edinburgh, where she studied government and politics in the United Kingdom and worked in the Scottish Parliament.
When she is not analyzing survey results, Caroline can be found writing comedy sketches, re-watching Veep, and cooking breakfast sandwiches.