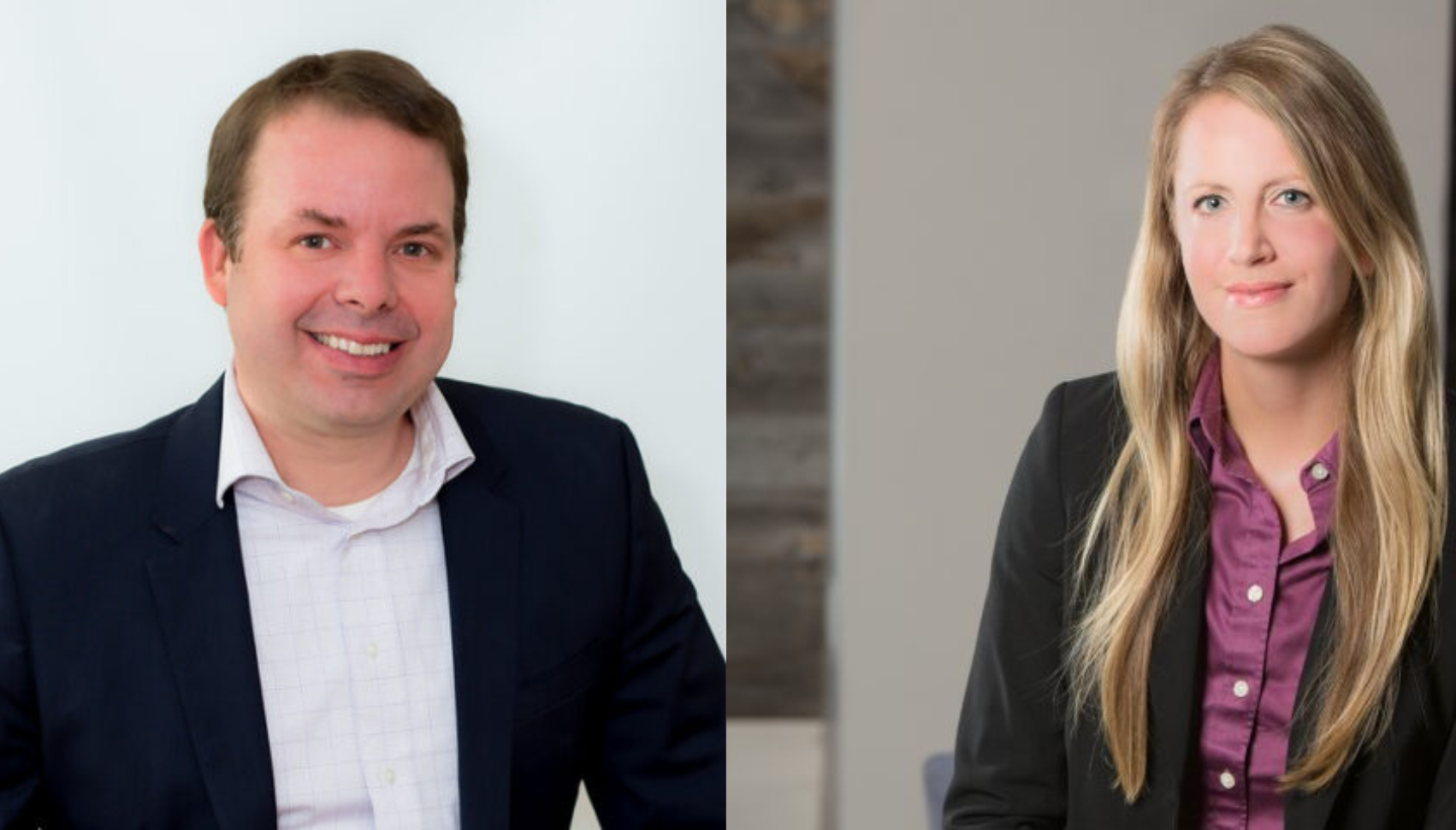 We are excited to announce that Angela Kuefler and Andrew Baumann are becoming Partners at Global Strategy Group (GSG).
Both widely respected Democratic pollsters across political and issue advocacy spaces, Kuefler and Baumann have played an integral role in building GSG's Research practice into one of the biggest and most successful research firms in the country. Both are preeminent thought leaders on several of the biggest Democratic issues of the day. Internally and externally, our colleagues, clients, and friends look to them for mentorship, guidance, and fresh thinking on how to tackle a litany of communications challenges within their respective areas of expertise and far beyond.
About Angela Kuefler:
Kuefler joined the firm in 2015 and, since that time, has grown into one the country's top Democratic pollsters in Washington DC, having done extensive research for political campaigns and party institutions, with particular expertise in helping elect women candidates. Kuefler is also one of the country's leading researchers on gun violence prevention and abortion rights. On gun violence prevention, Kuefler has led countless studies on the issue for over a decade, and her work on persuading Republican voters to change their minds about guns was recently cited in the New York Times. On abortion, Kuefler has led research for successful ballot initiative fights in Colorado, Kentucky and the Kansas ballot initiative that protected abortion rights; one of the most critical wins of the year.
About Andrew Baumann:
Baumann also joined GSG in 2015 and has helped develop and grow the firm's footprint in Colorado and the Mountain West while also becoming one of the country's top Democratic pollsters – polling in dozens of key races and victories around the country. Andrew was named one of the "winners" of the 2022 elections in Colorado and was praised by the local media there for his "remarkably accurate" polling. Baumann leads the firm's work in the environmental and climate space, where he has become one of the climate advocacy community's leading strategists; his work in 2020 was instrumental in helping convince Joe Biden's presidential campaign to make climate a centerpiece of their efforts.