Welcome to The L@B Report
Welcome to this month's issue of The L@B Report from GSG, bringing you news and insights from the intersection of digital media and public affairs. In this issue, we discuss TikTok adding Google Search, Capitol Hill's interest in AI regulation, and the Biden campaign's efforts to tackle misinformation on social media platforms.  
In the News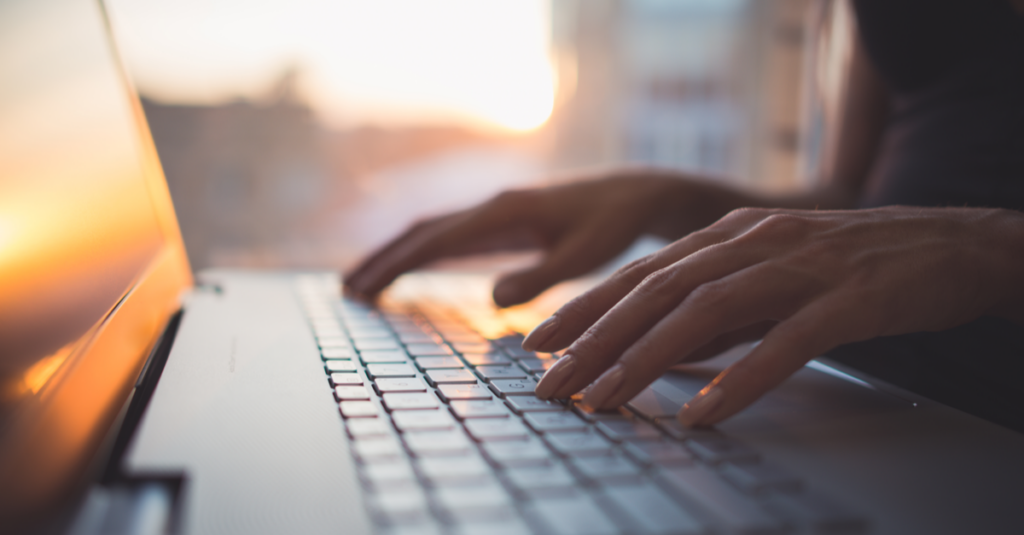 TikTok Testing a New Google Search Integration
Young users turn to TikTok and Instagram for search results and more
TechCrunch reports that TikTok is testing a new feature which integrates Google Search into its own in-app search results. This news comes after The Verge reported that TikTok is also experimenting with incorporating Wikipedia entries directly into its search results.
According to Prabhakar Raghavan, a Google Senior Vice President, "almost 40% of young people, when they're looking for a place for lunch, they don't go to Google Maps or Search." This is according to Google's own studies.
Takeaway
As TechCrunch noted, TikTok has "ambitions to become a one-stop shop for anything users want to do online, not just a repository of viral dance moves", and the TikTok threat to Google's business isn't just limited to YouTube, as it turns out. These developments are also signs that TikTok is becoming more entrenched in the American tech-ecosystem, even as some states and some in Washington push for the app to be banned over privacy and security concerns due to its connections with China's Communist Party. 
---
Tech Titans Discuss AI on Capitol Hill
Senate Majority Leader Chuck Schumer hopes to pass AI regulation 
In a closed-door meeting earlier this month, the U.S. Senate heard from Elon Musk, Mark Zuckerberg, Bill Gates, Sam Altman (the CEO of ChatGPT company OpenAI), and a host of other prominent tech leaders for what Senate Majority Leader Chuck Schumer dubbed his inaugural 'AI Insight Forum'.
Elon Musk, according to reports, warned that artificial intelligence poses a "civilizational risk" to governments and societies. He also endorsed a proposal from Democratic Senator Richard Blumenthal and Republican Senator Josh Hawley to create a new federal agency to oversee AI.
In another sign that there is bipartisan activity on this issue, Politico reported last week that Senate Minority Whip John Thune is partnering with Democratic Senator Amy Klobuchar on another AI regulation legislative package.
Takeaway
AI is very much on the minds of leaders on Capitol Hill – and Senate Majority Leader Chuck Schumer hopes to be able to get AI regulation through a divided Congress. The bipartisan activity around AI makes it seem likely that regulation of some kind is coming. At the same time, the tentative agreement between Hollywood writers and studios, which sets historic new AI rules, could be a bellwether for regulating the use of AI in the creative sector. 
---
Social Media Platforms Roll Back Misinformation Policies Ahead of 2024
President Joe Biden's re-election campaign gears up to fight back
A new report in Barron's highlights how major social media platforms including YouTube, Facebook, and others have rolled back misinformation policies or altered fact checking controls in recent months. Twitter/X, for example, just removed a feature to report political misinformation according to CNN. In addition to the policy changes, downsizing of the trust and safety teams combined with pressure from right-wing groups have led some to be concerned that the internet is becoming a "Wild West" when it comes to misinformation.
Meanwhile, Politico reports that President Joe Biden's re-election campaign is overhauling its strategy to fight misinformation by hiring hundreds of staffers and volunteers to monitor platforms, buying advertising to fight bogus claims, and pushing out its own counter messages through grassroots allies, friendly organizations, and influencers. 
Takeaway
The rise in misinformation on social media platforms, especially on Twitter/X, is certainly concerning. President Biden's re-election campaign is smartly gearing up for an aggressive online effort to correct and counter misinformation through grassroots activity as well as paid advertising. Marketers and public affairs professionals should pay close attention to what the Biden campaign does in the coming weeks for clues to best practices, especially ones that could be scaled down for smaller organizations and causes, on how to wage their own online wars against misinformation as social media platforms become less reliable online sheriffs.
---
More From GSG
GSG was recently honored with a Creative Communication Award for our work with the coalition, Save Our Air Medical Resources (SOAR). Under threat from harmful budget cuts from the VA, GSG worked with a coalition of air ambulance providers, veteran service organizations, and healthcare advocates to develop and execute a campaign to raise awareness about the importance of emergency air medical services among federal policymakers. The coalition ran a communications campaign that resulted in a new law delaying the budget cuts. This campaign elevated the voices of veterans and communicated the importance of protecting access to this critical service, particularly in rural areas.
We are so proud to be a part of this work and honored for the recognition!
---
This issue of the L@B Report was put together by Ryan Alexander.
Follow us on Instagram for more updates!
Want to receive each month's L@B Report in your inbox? Subscribe here.