Welcome to The L@B Report
Welcome to this month's issue of The L@B Report from GSG, bringing you news and insights from the intersection of digital media and public affairs.
In this issue, we discuss the latest with X (formerly known as Twitter), Threads, and Microsoft's decision to ban political advertisements from its Xander ad-tech platform.  
In the News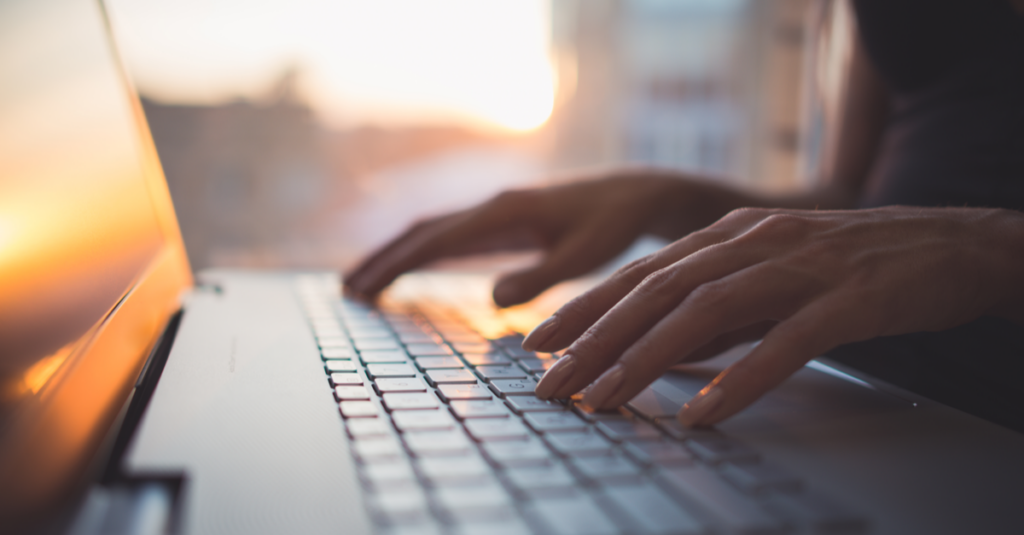 The Social Media Platform Formerly Known as Twitter
Elon Musk changes the name to X, continues chaotic reign
Where do we begin here?
Takeaway
It seems like hardly a day passes that we aren't Slacking each other links to the latest, often bizarre, and almost always questionable happenings at Twitter/X. Yet despite Musk's quest to seemingly burn the beloved platform to the ground, it has remained vital to those who need to follow breaking news content and conversations.
Amidst all the chaos and confusion, Twitter's revenue actually grew 25% over a two-week period in August following the rebrand. While the "bird" social network may be dead, X is still alive despite fierce competition from alternatives like Mastadon and Bluesky – which saw downloads increase by 180% and 15%, respectively last month – as well as Threads, which we detail more in our next section.
---
Threads Loses More than 80% of its Daily Active Users
Can Meta add features fast enough to bring users back and compete with Twitter/X?
In last month's L@B Report, we discussed how Meta's Threads app became the fastest-growing platform in the history of apps, hitting over 100 million user signups less than a week. Since then Threads is still one of the top-downloaded apps on both Android and iOS, but according to Gizmodo, it has lost more than 80% of its daily active users.
In the last month, Meta has released new features on Threads such as a chronological Following feed along with post translations, the ability to see one's likes on the platform, and a desktop version, along with some other more minor updates that it hopes will keep users more engaged.
Takeaway
Threads' launch and quick march to a historic number of users make it clear that people are hungry for a Twitter/X alternative, but in order for Threads to be successful it needs to change user habits, which is hard to do, and it needs to have the features inherent to a full Twitter/X experience. The launch of a desktop version was a big step forward, but the app is still missing a search function that can find topics as well as users. It also still lacks the ability to send and receive direct messages. While Threads still has a heavy influencer presence from its Instagram integration, it remains to be seen is if it can entice active users as it adds features that make the app a more direct competitor to Twitter.
---
Microsoft's Xandr Ad Platform Bans Political Ads
But campaigns still have ad-tech choices
Last month, Microsoft announced via email that it plans to ban political ads on its ad tech platform, Xandr, beginning October 1.
The email linked out to a policy posted to Microsoft's website in June that stated advertising "for election related content including election canvassing and election polls, political parties, candidates, and ballot measures is not allowed." In addition, the policy states that "Fundraising for political candidates, parties, PACs, and ballot measures" is also not allowed, nor is advertising that exploits "sensitive political issues for commercial gain" or promotes "extreme political agendas or any known associations with hate, criminal or terrorist activities."
Takeaway
Adobe, which runs a similar ad-tech platform, banned political ads back in 2020 – but other ad-tech platforms run by Yahoo, Google, StackAdapt, TradeDesk, and others still allow for political advertising. Additionally, some digital ad platforms such as Twitter/X and Spotify have brought back political ads after previously having bans in place.
While campaigns and political ad agencies still have ad-tech choices, the fragmentation of users on the internet poses challenges if they can't reach voters on certain platforms. It will be interesting to see if elected officials get frustrated enough with the myriad industry rules and various bans on digital political advertising to regulate it and force tech companies to carry political content the same way television broadcast networks are required to carry it.
---
More From GSG
Two GSG Partners, Erin Billings and Jim Papa, are named PRNEWS' People of the Year! Both are tremendous leaders who work every day to ensure wins for our clients. Erin has been recognized as a standout Crisis Manager and Jim as a leader in Public Affairs.
---
This issue of the L@B Report was put together by Ryan Alexander.
Follow us on Instagram for more updates!
Want to receive each month's L@B Report in your inbox? Subscribe here.