Welcome to The L@B Report
Welcome to this month's issue of The L@B Report, a newsletter bringing you news and insights from the intersection of digital media and public affairs.
In this issue, we discuss the latest with Threads, A.I. in the newsroom, and a viral video from President Joe Biden's re-election campaign. 
In the News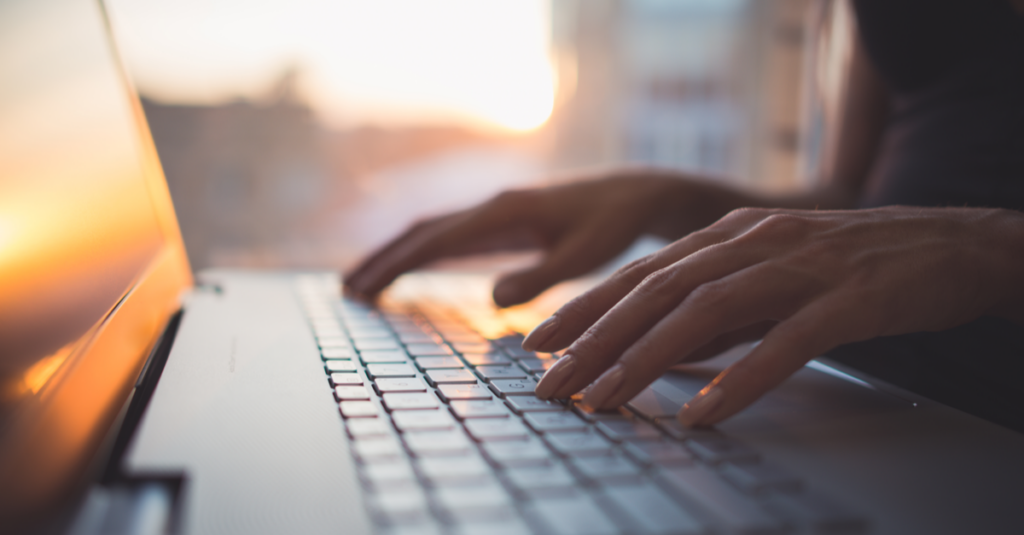 Is Everyone Joining Threads?
Threads became the most rapidly downloaded app in history
Instagram's new Twitter-esque app, Threads, exploded to over 100 million sign-ups in its first five days.
Among those already active on Threads are celebrities, including Oprah, Shakira, Mark Cuban, and Gordon Ramsay, corporate accounts like Wendy's, Netflix, and Spotify, and many major league and college sports teams. Media outlets, including The New York Times, Washington Post, and The Hill, are all on the app, as are over 300 elected officials.
However, despite quick adoption by some news publications and politicians, Instagram's Adam Mosseri posted a series of messages on Threads indicating that the platform will likely not be prioritizing news and politics.
Takeaway
While the initial wave of sign-ups is impressive, it's important to remember that Google+ also got off to a fast start as a potential competitor to Facebook back in 2011. At the end of 2011, Google+ had 90 million users but was unable to sustain that growth, eventually becoming a ghost town before being shut down in 2019. Early reports are that user engagement on Threads is down 70% from its peak on July 7.
It remains to be seen how serious Threads is about not prioritizing "news and politics" on the platform. Axios is reporting that Meta is bringing Instagram's "branded content" tools to the platform shortly. That will allow marketers to work with influencers on the platform to post sponsored content on Threads and should help drive engagement. If Threads is serious about being a town square for brands and individuals that is "sanely run," discouraging news and politics as part of the ecosystem seems like a miss.
For insights on developing a Threads strategy for your organization, check out our blog post, "5 Things to know about Instagram's new app, Threads."
---
Artificial Intelligence in the Newsroom
OpenAI and Google make waves in journalism
On July 13, The Associated Press announced it reached a two-year deal with OpenAI, the parent company to ChatGPT, to share access to news content and technology. As part of the deal, OpenAI will license some of The AP's text archive dating back to 1985 to help train its artificial intelligence algorithms.
Just days later, the New York Times reported that Google is pitching an A.I. tool called "Genesis" that can write news articles. Google previewed the tool to news organizations, including The New York Times, The Washington Post and News Corp, as a "helpmate for journalists."
Takeaway
While it remains to be seen how the battle for the newsroom between Google and OpenAI shakes out, some form of news automation has been around for a while now. The AP, which signed the deal with OpenAI, has long been at the forefront of automation in news reporting. Almost a decade ago, the organization began automating corporate earnings reports before later using automation for coverage of local sporting events.
It is clear that A.I. is having – and will continue to have — an impact on the news industry.
According to the article from The New York Times, "some executives who saw Google's pitch described it as unsettling," and others thought "it seemed to take for granted the effort that went into producing accurate and artful news stories."
They are not alone in their trepidation; GSG recently conducted a survey on the subject that revealed a "wary, uninformed public when it comes to all things A.I."
---
@JoeBiden's video goes viral thanks to GOP Rep. Marjorie Taylor Greene
Biden's re-election team uses MTG's own words against her
Last week, President Joe Biden's re-election campaign tweeted out a video of Republican Rep. Marjorie Taylor Greene making a persuasive case for Bidenomics using clips from a speech she gave where she compared Biden to Presidents Franklin D. Roosevelt and Lyndon B. Johnson.
Here's the full text of Taylor Greene's remarks in the video:
"Joe Biden had the largest public investment in social infrastructure and environmental programs that is actually finishing what FDR started, that LBJ expanded on, and Joe Biden is attempting to complete. Programs to address education, medical care, urban problems, rural poverty, transportation, Medicare, Medicaid, labor unions. And he still is working on it."
Biden's caption on Twitter simply said, "I approve this message."
To say the video went viral would be an understatement. In less than 24 hours, the video was viewed more than 26 million times on Twitter, 2.1 million times on Instagram, 32,000 times on Facebook, and 700,000 times on TikTok, according to FWIW.
Takeaway
This video highlights how the same message can produce dramatically different responses from different audiences and how critical social media is to modern campaigns and elections.
As Dan Pfeiffer writes, "The video is also a testament to the talented folks doing digital rapid response for Biden and the Democratic National Committee. Strategically, this video bodes well for Team Biden as they prepare for a long and brutal campaign."
---
More From GSG
There's Only One Way To Alleviate Anxiety About A.I.—Talk About It
Forbes published an op-ed from GSG Partner and Managing Director Tanya Meck on how communications professionals can harness the power of A.I. while still maintaining transparency in their work. To get all the insights, read her op-ed here.
5 Things to know about Instagram's new app, Threads
"With the unknowns about the algorithm and some feed features still in development, it will be important to test a variety of content types on Threads – and continue to test as new features come online." This insight about everyone's favorite new app and more here.
---
This issue of The L@B Report was put together by Ryan Alexander.
Follow us on Instagram for more updates!
Want to receive each month's L@B Report in your inbox? Subscribe here.