Welcome to The L@B Report
Welcome to this month's issue of The L@B Report, a newsletter bringing you news and insights from the intersection of digital media and public affairs.
In this issue, we discuss Twitter's ad woes, Instagram's Twitter rival, and the user revolt at Reddit.
In the News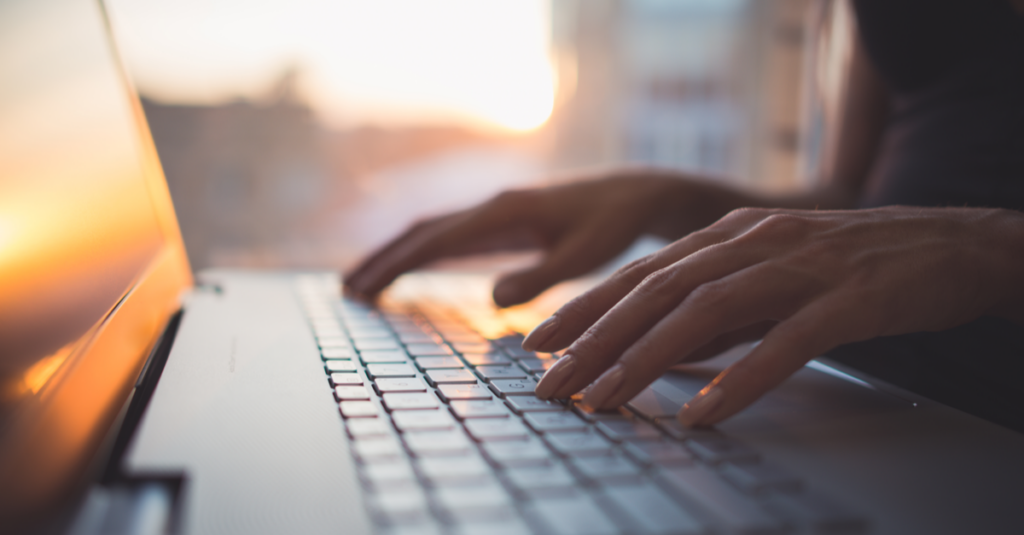 Twitter's Advertising Sales Plunge 59% From a Year Ago
Elon Musk's behavior, tweets, and positions on issues continue to drive many of the platform's advertisers away
The New York Times reported that Twitter's ad revenue in April was down 59% from a year earlier. According to documents obtained by the New York Times, Twitter's U.S. advertising revenue for the five weeks from April 1 to the first week of May was only $88 million. In the article, current and former Twitter ad sales staff say they believe "advertisers may be spooked by a rise in hate speech and pornography on the social network."
Takeaway
The rise in hate speech and pornography on the platform is certainly problematic, but we believe – and Ina Fried at Axios agrees – that the biggest hurdle facing Twitter is Elon Musk's own tweets. Since taking over Twitter, Musk has tweeted conspiracy theories about the attack on Paul Pelosi, made antisemitic comments about George Soros, and recently declared that the terms "cis" and "cisgender" are considered "slurs" on the platform.
After the Soros controversy, Musk responded by saying he "didn't care" if his tweets drew the ire of Twitter advertisers or Tesla shareholders. He then doubled down and said, "I'll say what I want to say, and if the consequence of that is losing money, so be it," in an interview with CNBC.
Musk's tweets and his follow-up remarks with CNBC highlight one of the major problems that public figures, organizations, brands, and advertisers have with Twitter: engaging on the platform can pose reputational risks whenever Musk tweets something controversial, no matter how many "brand safety" controls Twitter's VP of Global Sales announces at Cannes.
---
What is Threads?
Instagram's upcoming app is the latest Twitter competitor
In last month's L@B Report, we talked about the buzz surrounding Bluesky as an app vying to be a Twitter alternative. This month the hype has been around leaked documents and comments out of Instagram, which is said to be launching a new standalone app called "Threads" to take on Twitter. Meta, Instagram's parent company, is even in talks with Oprah and the Dalai Lama about early adoption.
From leaked screenshots, Threads has a very similar interface to Twitter with a scrollable feed of text-based posts that users can like, comment, repost, and share. Posts have a 500-character limit, which is higher than Twitter's current 280-character limit, but shorter than Instagram's caption limit of 2,200 characters.
According to the Verge , Meta's chief product officer told Instagram and Meta staff during a meeting about the new app, "We've been hearing from creators and public figures who are interested in having a platform that is sanely run, that they believe that they can trust and rely upon for distribution" – a direct attack on Elon Musk's handling of Twitter.
Threads could launch as soon as this summer.
Takeaway
We believe Threads could quickly become a serious competitor to Twitter. The problem with Bluesky, Mastadon, and Post as Twitter rivals is they have yet to achieve critical mass. Despite all the buzz on the internet around Bluesky, it reportedly only has about 65,000 active users — which compares to more than 400 million active users for Twitter.
Instagram has over 2.35 billion active users. While Threads will likely be a standalone app, it apparently is integrated with Instagram, which theoretically makes creating a Threads account seamless. Instagram is also heavily used by influencers – and Meta's push to have big name public figures sign on as early users is a smart play.
TLDR: If Instagram can convert a fraction of its 2.35 billion users to Threads, the new app could immediately rival Twitter.
---
What is going on with Reddit?
Users revolt against Reddit's plan to charge for API access, causing popular Reddit-based apps to shut down
Back in April, Reddit announced that it would, for the first time, charge companies for access to its data. At the time, Reddit suggested the change was in response to generative AI companies that scrape Reddit content to build their language models. But, at the end of May, the developer behind Apollo, one of the most popular Reddit apps for moderators and power users, said that Reddit was going to charge the app an estimated $20 million a year for access to its API – far more than it costs Apollo to operate. Apollo later announced it would shut down on June 30 rather than pay Reddit for API access.
Since Apollo's announcement, users have revolted by taking entire subreddits offline, hijacking communities like Pics to be "a place for media featuring John Oliver," and marking subreddits as Not-Safe-For-Work (NSFW) or loosening the rules about what users can post to stop Reddit from running advertising in those forums.
Takeaway
We will admit that the chaos at Reddit and the user revolt might seem a little…niche, but this is a fight that matters for all social media users. Take it from Sara Morrison at Vox, who said:
"If you don't use Reddit, you might think a bunch of internet forums going dark for a few days or even permanently has nothing to do with you. But if you use any other social media or, really, any free online platform, it may be more relevant to you than you think. The business model behind the free and open internet that lets you pay with your eyeballs instead of your wallet is changing. Your experience will, too."
In the past six months, we've seen Meta, YouTube, and Twitter all introduce various fees for users to either be verified, post longer content, have greater visibility, or have better access to customer service. As Morrison also notes, "The days of getting the best experience on a platform without paying for it are definitely over."
---
More From GSG
Avoiding the Ron DeSantis Launch #Disaster
Don't miss the latest blog post from The L@B on how to prepare your campaign's online launch for success with examples from Randy Bryce for Congress, Save the Children, and Dollar Shave Club.
---
This issue of The L@B Report was put together by Ryan Alexander.
Follow us on Instagram for more updates!
Want to receive each month's L@B Report in your inbox? Subscribe here.