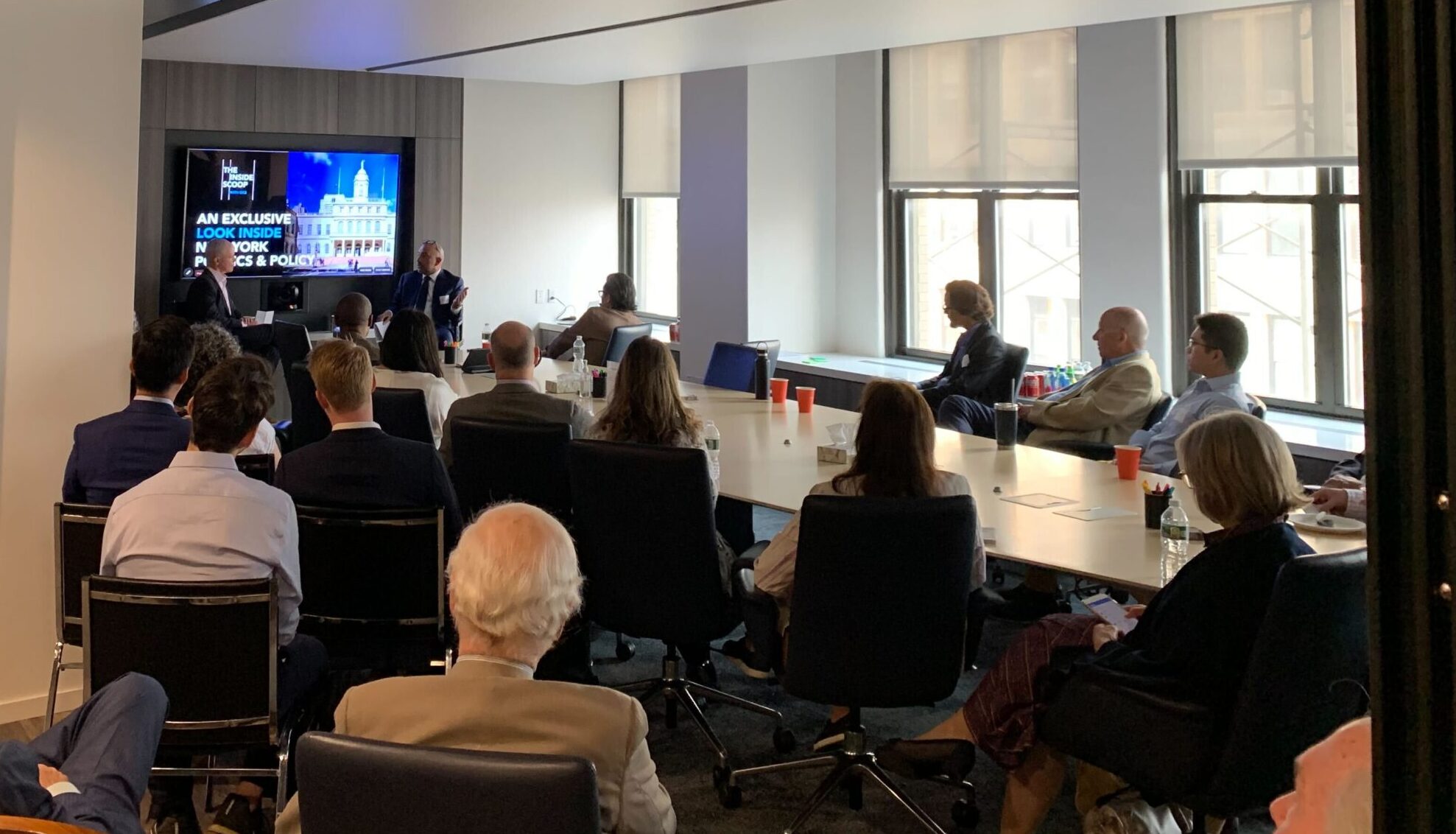 Last week, GSG hosted "The Inside Scoop with GSG" featuring Frank Carone, former Chief of Staff to Mayor Eric Adams. The event was moderated by GSG Partner Justin Lapatine, and the discussion centered on the political dynamics effecting key policies identified by Mayor Adams during his first term, including public safety, access to the ballot, and how to ensure government is functioning efficiently, among others.
Carone expressed his belief that New York City is moving in the right direction following the health pandemic, while acknowledging that there remains substantial work to be done. He emphasized that public safety still rises above as the foremost concern for the Mayor, encompassing not only the need for crime reduction but also investments in sanitation, transportation, and education – all of which contribute to enhancing the overall quality of life within the city. Carone discussed the challenges of running on public safety as the incumbent mayor who now "owns" the issue.
Carone also underscored the need for tough leadership to overcome political gridlock, which often impedes the effective implementation of well-crafted solutions. He touched on his belief that despite the increasingly leftward turn of the city council, a majority of voters align with the mayor's more moderate center-left political brand.
While initially skeptical of ranked-choice voting, Carone now acknowledges its benefits, stressing the importance of extensive voter education to ensure a comprehensive understanding of candidates' positions on specific issues.
Additionally, Carone touched upon the shortage of personnel within city agencies, citing the substantial wage gap between the public and private sectors as a significant challenge. Carone himself recently returned to the private sector, and he believes private sector workers should have greater flexibility to engage in municipal issues and projects before transitioning back to their respective roles, thus enabling a more seamless interchange between the public and private sectors.