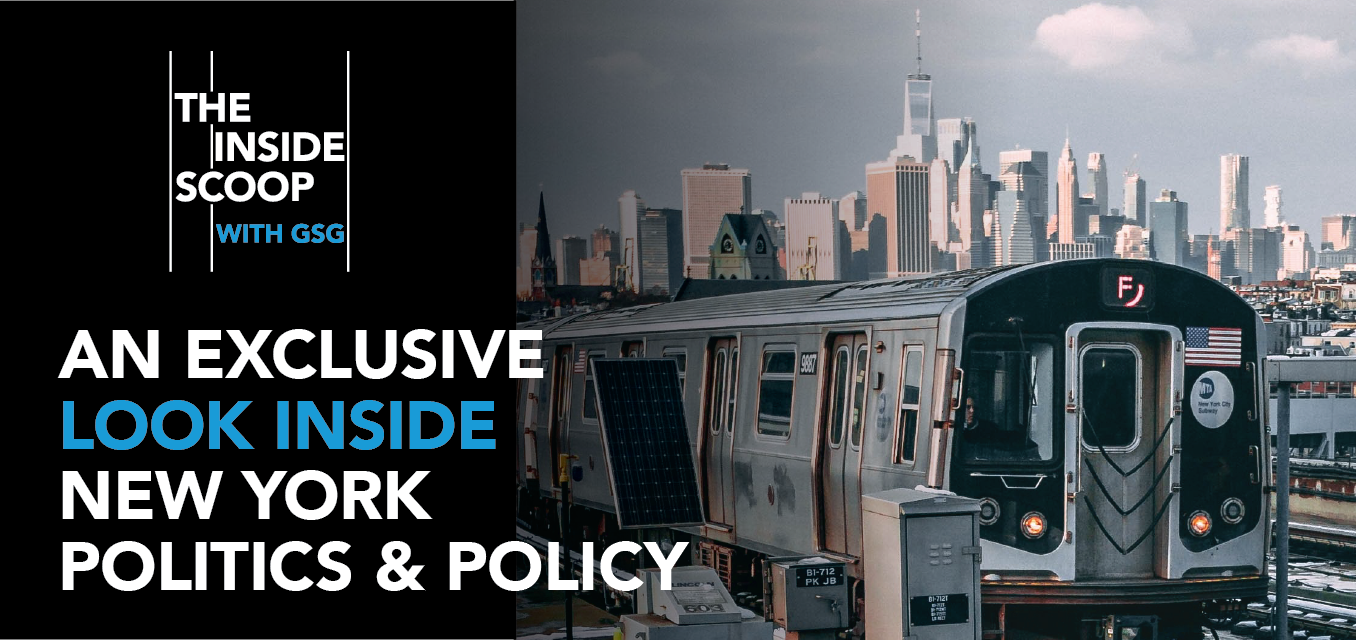 Last week, GSG hosted the inaugural edition of the series "The Inside Scoop with GSG" featuring MTA Chairman and CEO Janno Lieber. Moderated by GSG Partner Justin Lapatine, the discussion covered a range of topics including the MTA's funding needs in the midst of the state budget season and the importance of equity-centered transit outcomes.
"Mass transit is like air and water," said Lieber. "New Yorkers need it to survive and to thrive." Starting with a brief presentation about the current state of MTA operations and forward-looking goals, Lieber reminded the gathered audience that 90% of commuters in New York use mass transit. As the city looks to the future and continues to heal from the pandemic, public transportation will be "even more central to our ability to create economic activity."
With the state budget deadline approaching on April 1, Lieber made a strong case for the MTA to receive increased and dedicated funding streams from Albany. With ridership climbing but still well below pre-pandemic numbers, he stressed the importance of reducing the MTA's reliance on fare revenue to drive its operating budget.
Lieber also touched upon the latest performance metrics of the MTA. Specifically highlighting improvements in accessibility, he noted that satisfaction with paratransit has moved from 45% to 77% in the past year with $5B currently invested in ongoing accessibility upgrades to stations across the five boroughs.
Equity was a central thread throughout the discussion. Lieber recognized that due to the pandemic, white collar workers are working from home more often – but the MTA has a duty to ensure "the transit system be there for everyone else." Lieber also spoke on the importance of the bus system, as many buses serve transit deserts that lack the subway or rail infrastructure historically located in more affluent locations. That is why the MTA is undertaking a borough-by-borough re-design of bus routes, designed to ensure the system will more effectively and efficiently serve the needs of millions of New Yorkers.
But equity does not stop at buses – Lieber acknowledged the irony that people who live with the best access to transit are the ones who are riding less frequently post-pandemic, while individuals who are riding the most are the ones who have less access. The MTA is currently pursuing new initiatives for greater equity, including the expansion of the Fair Fares program and promotion of the use of OMNY, the contactless fare payment system for public transit.