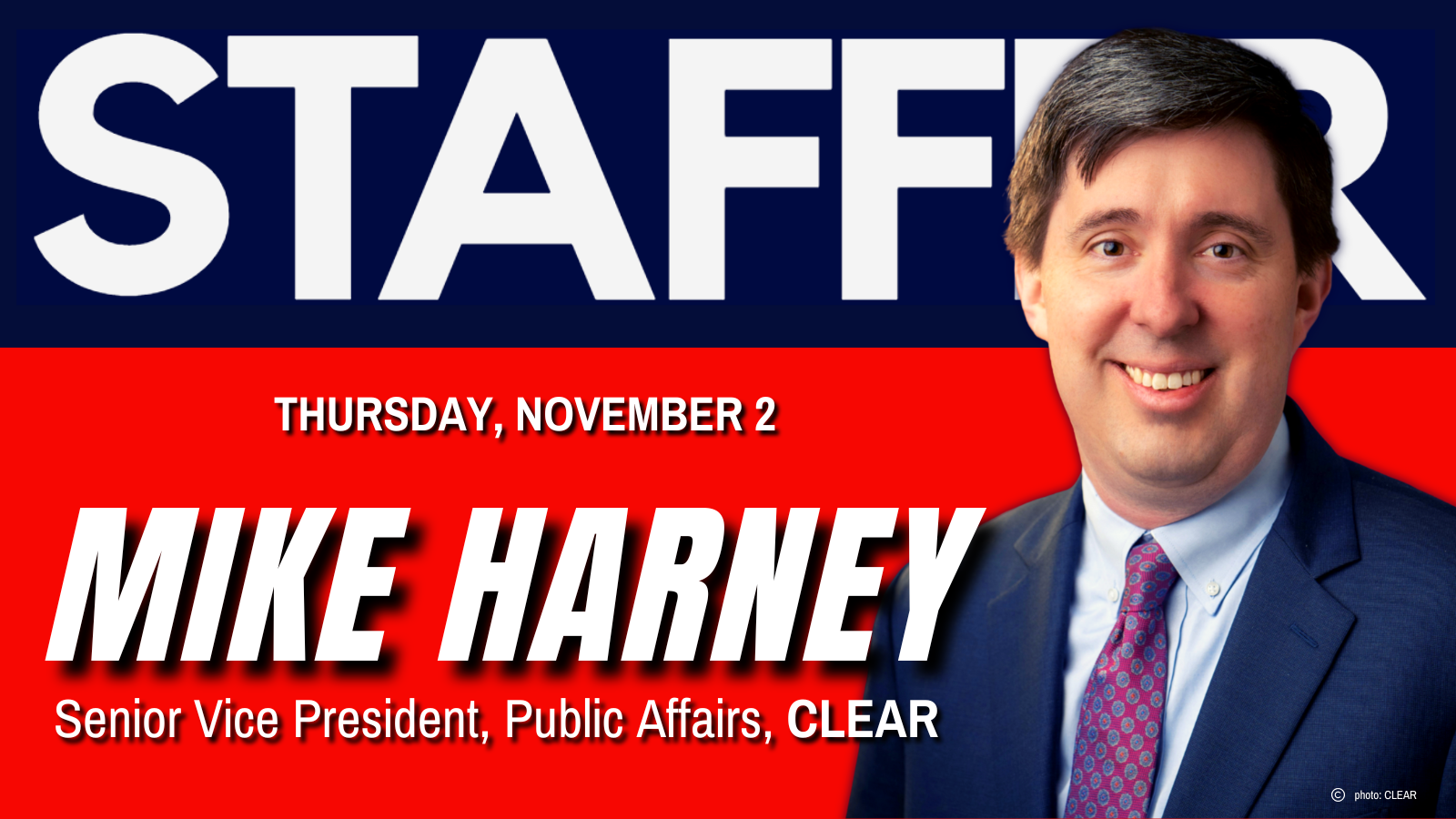 Mike Harney knows the federal government like few others. Prior to his position as Senior Vice President and Head of Public Affairs at CLEAR, he held a range of impressive positions as a staffer.
Worked on legislation for two Congressmen
Served multiple positions – including Chief of Staff – for Senators Mark Warner and Kay Hagan
Oversaw Congressional Relations for the Office of US Trade Representative under President Obama
Led the US Department of Commerce as Chief of Staff under Secretary Raimondo
Hear about the joys and challenges of each position from Mike himself.