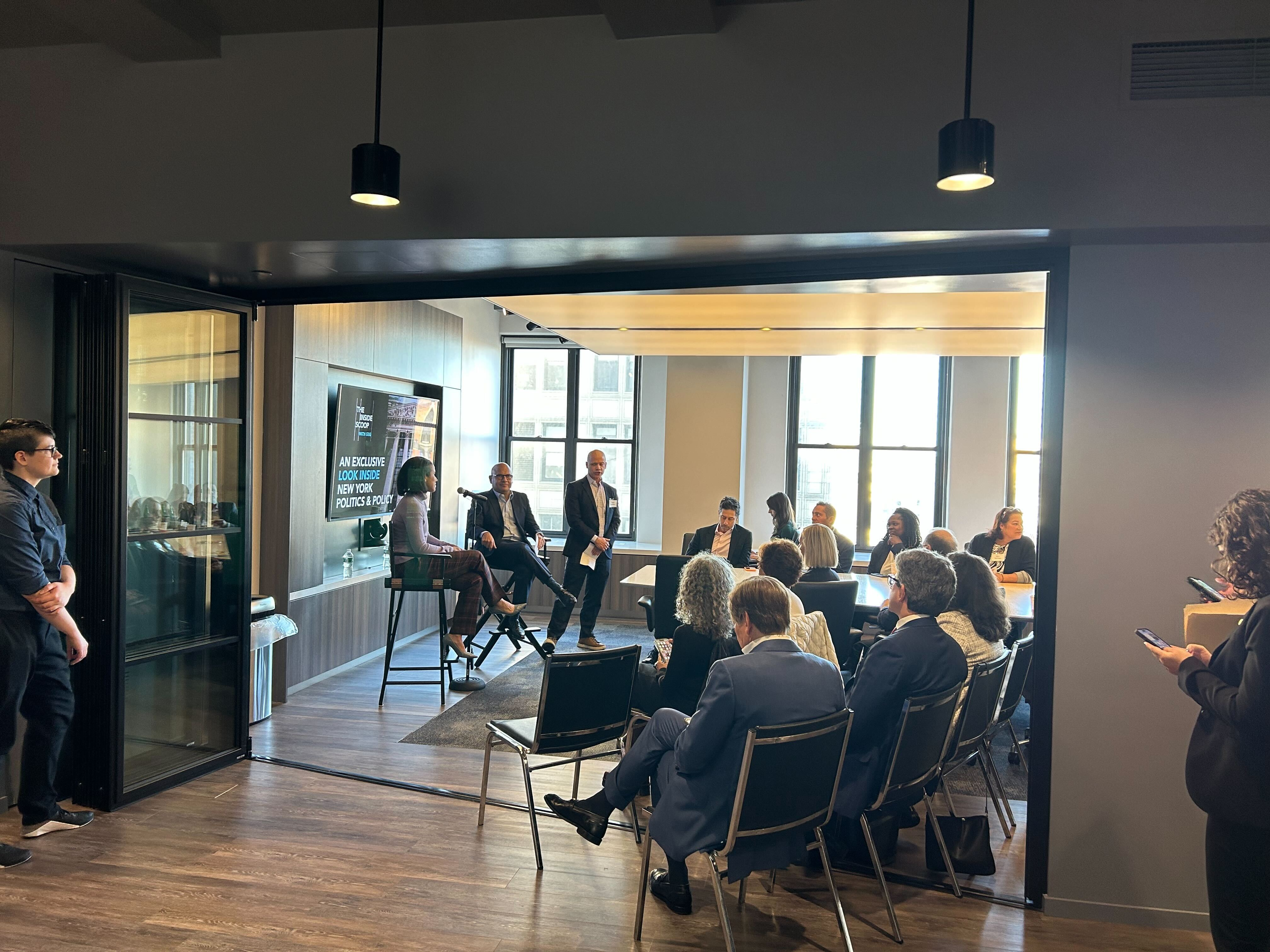 Last week, GSG hosted our latest edition of "The Inside Scoop with GSG" featuring Adrienne Harris, Superintendent of the New York Department of Financial Services, and former Special Assistant to President Obama. Founding Partner and CEO Jon Silvan moderated the event, and the discussion centered on a range of issues affecting the state, from cryptocurrency and artificial intelligence to bank insurance and employment.
Harris affirmed her belief that while enforcement remains a critical tool of her office, the smarter way to balance consumer protection and marketplace growth lies in transparency, engagement with stakeholders, and setting expectations. Harris provided a colorful recount of the banking crisis she faced earlier this year, highlighting how technology and social media can accelerate bank runs from months to hours, forcing regulators to act quickly and decisively. In the wake of the crisis, Harris discussed how she pushed through and transformed her agency internally – hiring hundreds of new workers, achieving a fully funded budget for the first time in department history, and leading a technology transformation in an office that still relied on Lotus.
Harris was also recently elected to the Financial Stability Oversight Counsel, the first time New York has ever held the seat. The Counsel works to identify gaps that could lead to financial crises. Harris has been using actionable intelligence to make sure New York maintains its edge and stays ahead of the curve as the financial capital of the world. As a local, national, and global regulator, Harris uses her multi-faceted experience to inform the work she does at DFS.