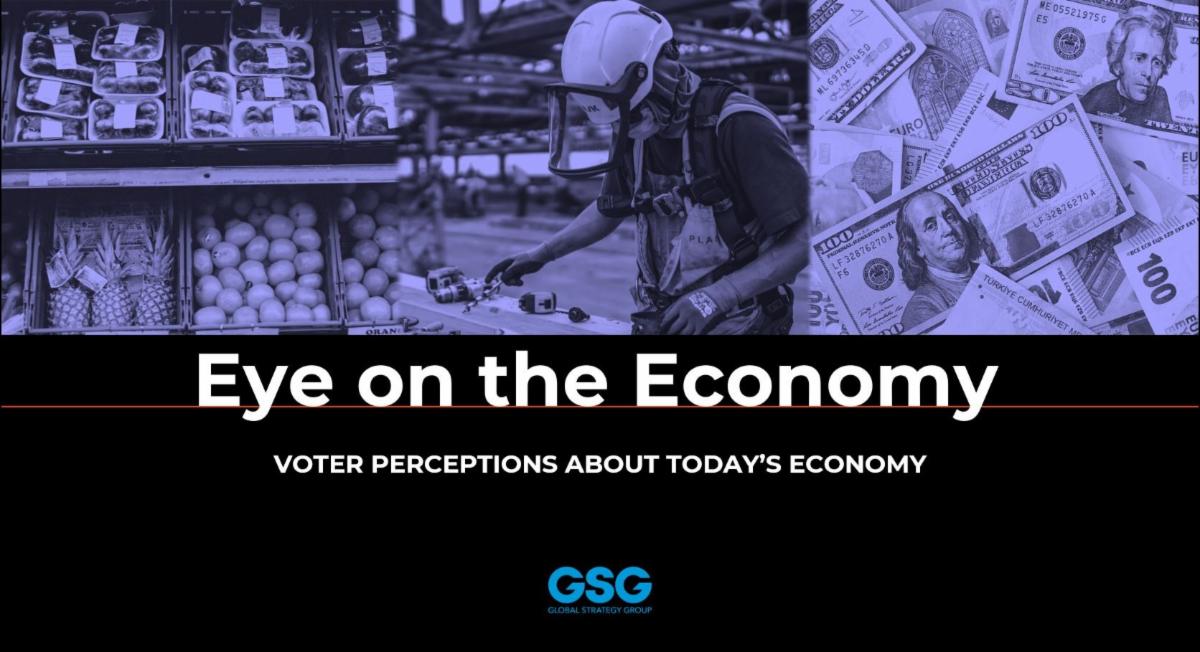 Global Strategy Group is releasing the next installment of our Eye on the Economy research series. This report looks at voters' changing perceptions of the economy, including growing concern about their personal financial situation and their outlook on the future.
Key findings include:
The economy overall
Voters remain pessimistic on the U.S. economy and the deep negativity that emerged over a year ago largely persists. Today, 7 in 10 rate the economy as poor, a majority believe the economy has gotten worse in the last year, and few believe it will get better in the year ahead. Majorities continue to believe a recession is likely, though likelihood has decreased, and voters remain mixed on how long a potential recession would last.​
While the nationwide outlook is dire, voters are less pessimistic when it comes to their local economies and how they view the U.S. economy relative to other leading economies across the globe.
Personal experience
Over the course of the year, voters' perceptions about their own personal finances have significantly worsened. Since January, there has been a 10-point increase in voters saying they are concerned about their personal financial situation. However, many are more hopeful about the future; by a net+4 voters say their personal finances will be better next year.​
Inflation dominates voters' outlook on the economy and their own situation, but there is nuance: wages keeping up with the cost of living is a growing concern, but at the core of this is the cost of groceries. Today, voters are most concerned with affording groceries, 8 in 10 say the cost of groceries have gotten worse in the last year, and a quarter of voters say they are not able to afford them (a net-12 shift since January).
What voters want
Voters are largely skeptical of evidence that the economy is improving, but they do believe we are at record-low unemployment and see that as convincing evidence the economy is improving. ​
An overwhelming majority of voters say their income is not keeping up with inflation – and while wages rising would impact their lives – far more believe decreasing prices would have a positive impact on their lives.​
Voters' aspirations differ from conventional wisdom. After paying bills, voters prioritize having disposable income to put into savings or spend on things like restaurants more than they prioritize buying a home or sending a child to college.​