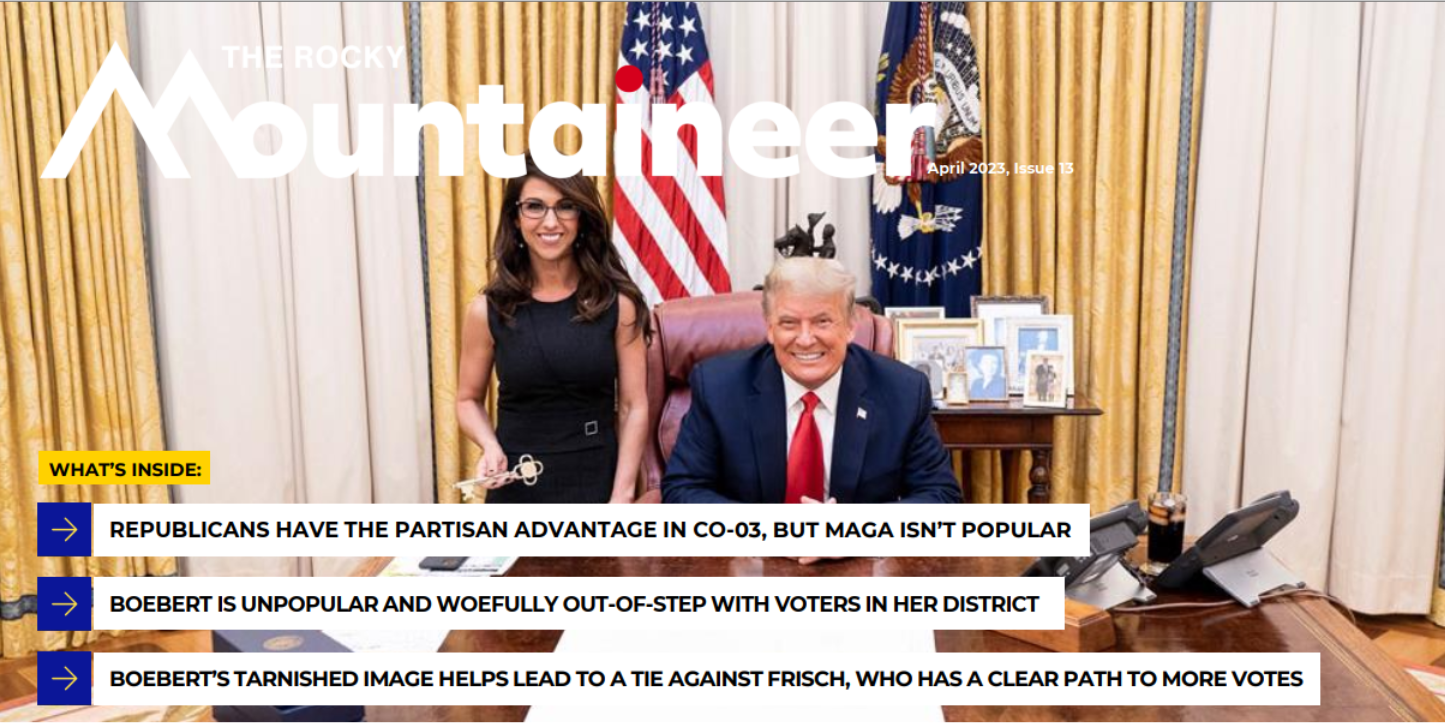 Welcome back to The Rocky Mountaineer: a quarterly survey from Global Strategy Group and ProgressNow Colorado that measures Colorado voter attitudes and provides insights and message guidance for progressive communicators in Colorado on the issues and players that are driving politics and policy in the state.
This thirteenth publication of The Mountaineer focuses on the political landscape in CO-03: the issues voters are focused on, their views of Lauren Boebert, and who they prefer looking ahead to the 2024 race for Congress.
In this issue:
Republicans have the partisan advantage in CO-03, but MAGA isn't popular. Republicans have advantages across all partisan metrics, including party registration, party self-identification and the generic vote for Congress. Despite this strong Republican tilt, voters reject the MAGA brand and its related extremism.
Boebert is unpopular and woefully out-of-step with voters in her district. Voters in this Republican-leaning district believe Boebert is totally out of touch and has the wrong priorities. That leads voters to see her as a far-right extremist who cares more about promoting herself and pleasing Trump than dealing with the issues that matter to them.
Boebert's tarnished image helps lead to a tie against Frisch, who has a clear path to more votes. Negative attitudes toward Boebert leave her clearly vulnerable despite the GOP tilt of the district. She is tied with Adam Frisch at 45% and is underperforming a generic Republican by 11 points. Moreover, Frisch has a clear path to increasing his vote share if he can boost his name ID and educate voters about Boebert's extreme position on abortion.
Read the report, the memo, and download the toplines.