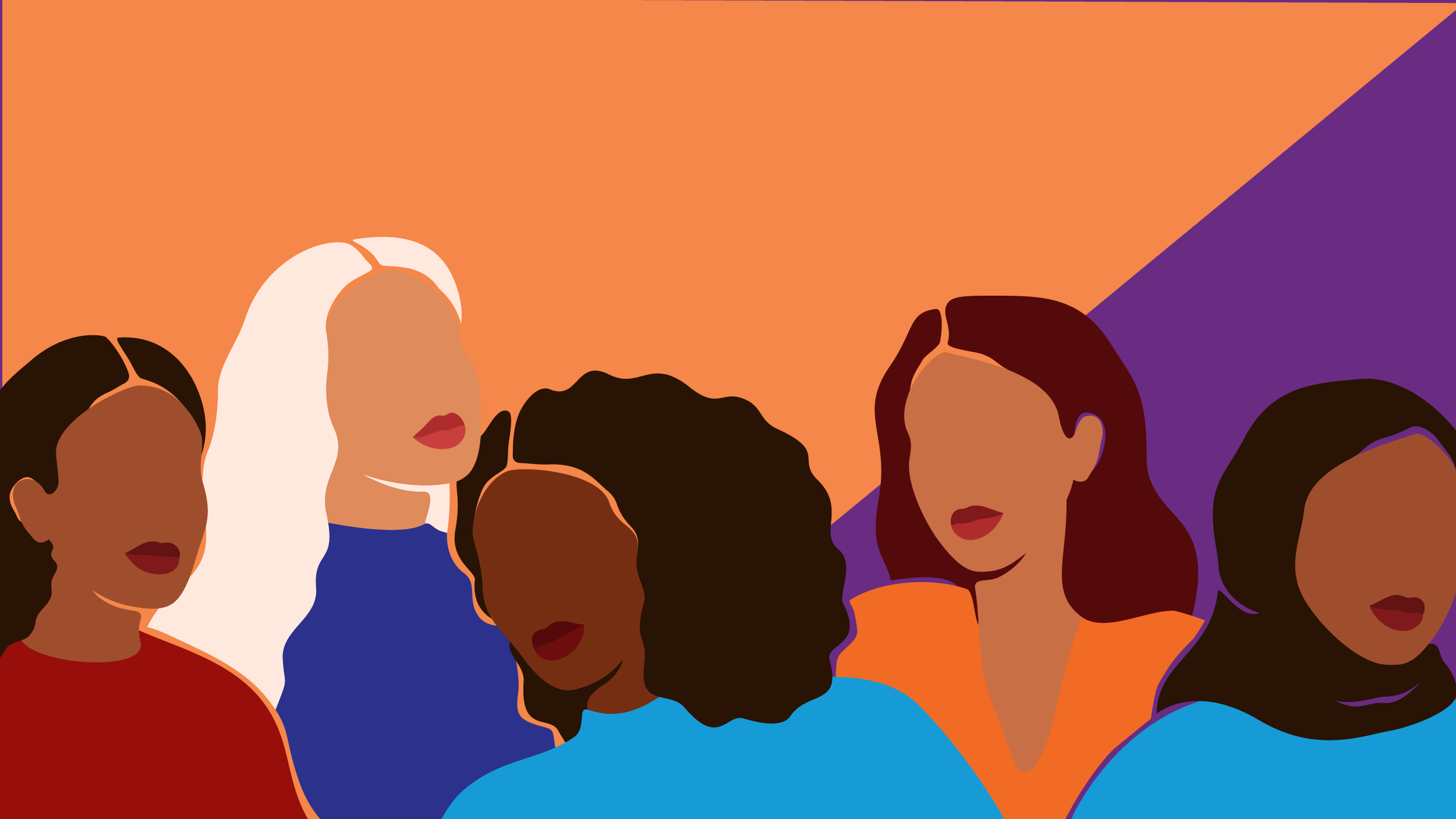 Women's History Month is an opportunity to encourage the observance and celebration of the vital role that women have played, are playing, and will play in advancing our society. Here at Global Strategy Group (GSG), we are proud to have many incredible women on our staff.
As part of the month-long celebration, our staff created a series of internal opportunities to hear from both women and champions of women. Each week, we shared moments of inspiration, why the month means so much to us, tips to help everyone better foster a healthy, inclusive workplace, and so much more.
A few highlights include:
"In what would have been the 50th anniversary of Roe v. Wade, we find ourselves fighting for the fundamental right to control our own bodies and our own futures. On the positive side, a whole new generation of women have mobilized. And this is a generation that, by and large, understands that various forms of inequality work together – and recognizes that we need to work across race, gender, sexuality, and class – to create meaningful change." – Tanya Meck, Partner and Managing Director
"From a very young age, I felt I wasn't 'enough'… As I grew, those messages continued to take up real estate in my subconscious, often leading to decisions that impacted my life, my confidence, and my aspirations. By embracing therapy and coaching, I finally silenced that nagging gremlin, and I began to access and embrace the woman that I am." – Del Smith, Director, Culture & Engagement
"I received a good tip from a GSGers years ago – think about trying 3% less when you get overwhelmed. 97% is still an A+ and shaving off that extra 3% can a lot of peace of mind. We as women are setting ourselves up for failure if we expect we can give 100% all the time and not get burnt out, make mistakes, or disappoint ourselves from time to time." – Maura Farrell, Vice President, Research
"At GSG, I see many women operating in power and taking on leadership roles. I am inspired by this reality and excited to join in celebrating our diversity, smashing the barriers holding women down, and keeping the doors of better opportunities open for ALL those coming behind me." – Jennifer Piette, Director, Communications & Public Affairs 
"I just hope that little girls and boys growing up will get to see more women in places they weren't before especially since I truly believe that women belong in many places they currently aren't… So, apply for that job, study that subject at school, join that club. Actively working to disrupt that mindset is something that women can do on a daily basis for ourselves and others." Erica O'Brien, Senior Associate, Research
The month closed with critical and enlightening conversations about what "Womanhood" means in 2023, and we can all support the women in our lives. This month and every month, we are proud to work with our colleagues, partners, and friends to fight for gender equality in the workplace and in every area of life.