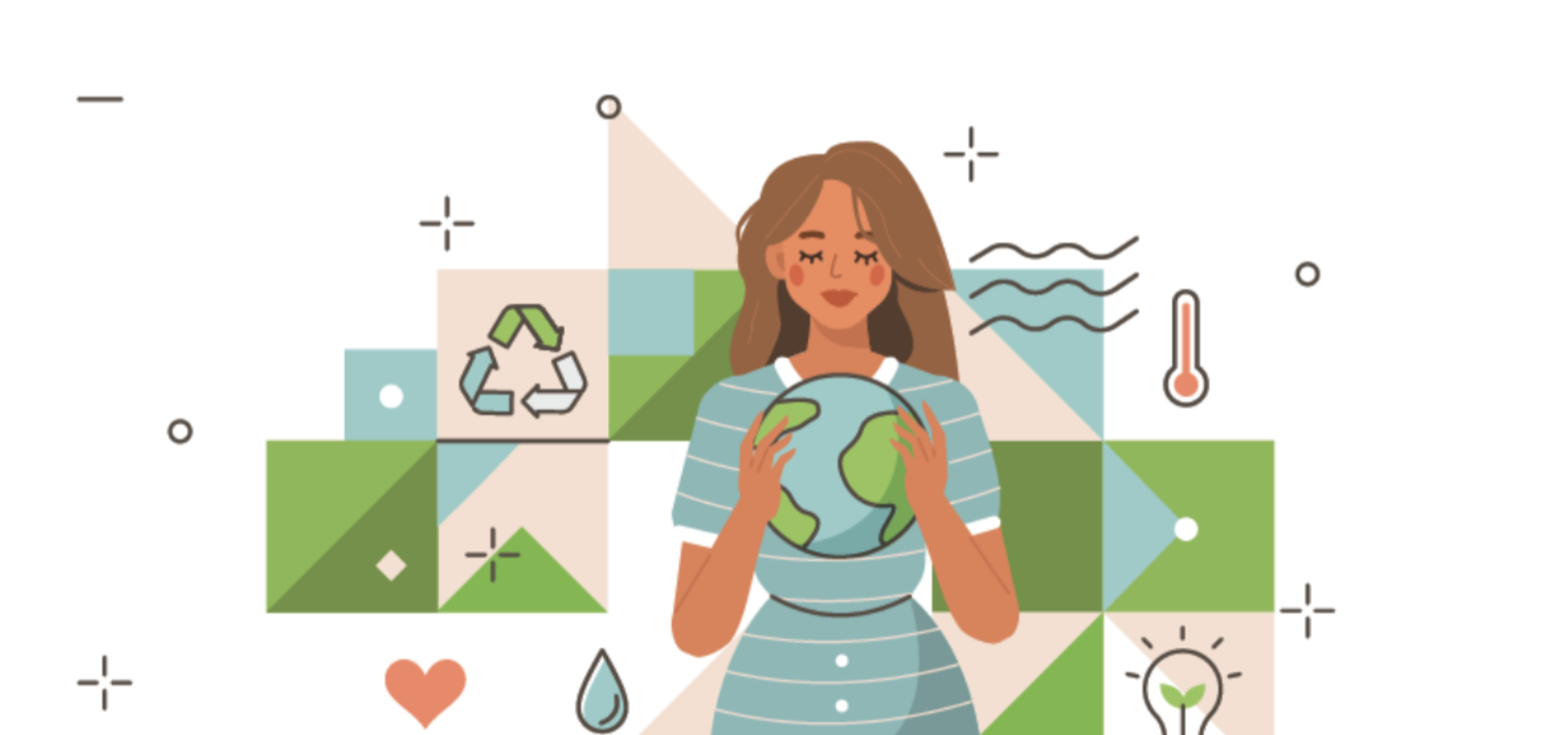 As writers and communicators, some of us find cold hard numbers complex and even a little spooky. Yet a narrative grounded in data and research is critical to building good stories, so we're embracing those spooky numbers! We'll also cover how PR agencies are helping organizations respond to criticism of their environmental, social, and governance (ESG) frameworks, and why communications professionals are embracing the challenge of increased ESG-related tasks.
This month, in partnership with SEC Newgate, GSG released the U.S. ESG Monitor, a research project examining how ESG issues influence perceptions of business and government in America. The report was featured in Politico, and explored the awareness of and interest in ESG issues in the U.S., and public opinion on the importance of ESG communications. The study also highlights how a range of global disruptions, such as the steeply rising cost of living and ongoing reverberations from the pandemic, are causing Americans to refocus on shopping fundamentals like price, quality, and convenience.
Key findings include:
· There is still a lack of general knowledge around ESG in the United States, and globally. Only 15% of Americans have heard of ESG and have a good understanding of it, while almost 60% said they had not heard of ESG.
· Despite a heavy focus on economic fundamentals, 77% of Americans still feel that US businesses have a responsibility to behave like good citizens.
· Consumers are willing to substitute high profits for social responsibility, with 40% of Americans willing to accept lower returns on investment in companies with strong ESG performance.
· Most Americans are interested in learning more about ESG, with general interest in the United Stated being graded at a 6.2 out of 10, with 10 being extremely interested.
With decades of experience, GSG's research practice delivers powerful insights based on sound qualitative and quantitative data to communicate strategy. For more information on our research and how we can work with you, visit our website.
Quick Hit: The world runs on data, and companies can utilize data to tell their stories more convincingly. Data that shows an organization's positive business practices helps to build credibility, especially when covered by the right outlets, and is likely to provide substantial return on investment. (Entrepreneur)

Your Takeaway: You should make use of content like infographics, webinars, and social media posts to present your key data. A common approach is to identify a problem that your organization set out to solve, and provide the data showing the progress you have made.

Quick Hit: Research is used by organizations at different scales, but it can help PR professionals to craft an even more compelling piece. It strengthens arguments and viewpoints by providing data as evidence, but if not carefully done, including research just for the sake of it can have unfavorable effects. (PR Daily)

Your Takeaway: Including research information will bring more validity to your stories by providing more context around the claims and research information can even serve as the focal point of an entire publication. However, if your research does not offer new insights, or if it is clearly biased, it may be best to avoid the unnecessary inclusion.
Quick Hit: PR professionals have indicated that they work on projects related to ESG and DEI significantly more than they did a few years ago – a change which they have embraced. Employees want to work for organizations that prioritize the greater good, so they look towards PR teams to help them show their impact to retain their employees and prevent and engage the new generation that values social responsibility. (PR Week)

Your Takeaway: As these issues become more fundamental to investors, customers and associates, the work in ensuring that organizations' efforts are effective and positively impact business goals has becomes more challenging, but PR professionals overwhelmingly believe that it gives their work more purpose.

Quick Hit: There is more pressure on organizations to be socially responsible, and it takes a lot of work to get it right. This month, GSG hosted the "Unpacking ESG Communications" webinar with several experts in the ESG landscape from CITI Impact Fund, Amalgamated Bank and Spectrum Impact, to discuss the challenges around ESG communications and how companies can align their business practices with societal expectations.

Your Takeaway: Your organization needs to be intentional with the framework, and identify the data that best tells your organization's impact. An ESG model is very useful in tracking your organization's progress, and showing transparency. If your organization lacks a proper ESG framework, it is best to analyze your company culture, and find a "soft spot" that can move the needle towards implementation, like the financial benefits or the likelihood of being called out for limited social stances.
Values Driving Your Workforce
Employees are prioritizing their well-being in the workplace more than ever before. Read more from GSG Partner Tanya Meck in her latest piece for Forbes which examines how companies can better communicate with their employees to make them feel valued. (Forbes)
Climate Museum
GSG is a proud partner of The Climate Museum in New York City, and we helped with the launch of their new exhibit, featuring artist David Opdyke. In Opdyke's Someday, heuses 400 hand-modified vintage postcards to offer a bracing commentary on the impact of the climate crisis on the American landscape. The Climate Museum is bringing Someday to the public along with a climate action incubator and a series of Interdisciplinary programming launching in October and running through the end of the year. Visit them online and pop by if you are in the region.
New episode of STAFFER
The latest edition of STAFFER features Hildy Kuryk, founder of Artemis Strategies, a consulting firm that helps businesses to communicate their core values. She discusses her career in politics and the private sector, which featured roles serving two presidents in Washington D.C. and working directly with Anna Wintour at Vogue.
GSG Partners honored by City & State NY
GSG Partners Jefrey Pollock, Jeffrey Plaut, and Nick Gourevitch were recently honored by City & State NY as the Top Political Consultants in New York. City & State NY stated that "Global Strategy Group has built a reputation as one of the most powerful polling operations in New York state – and beyond." GSG continues to work very hard for our Democratic clients in New York and across the United States, and greatly appreciate the recognition.
Did we tell you something good? Share with a friend.