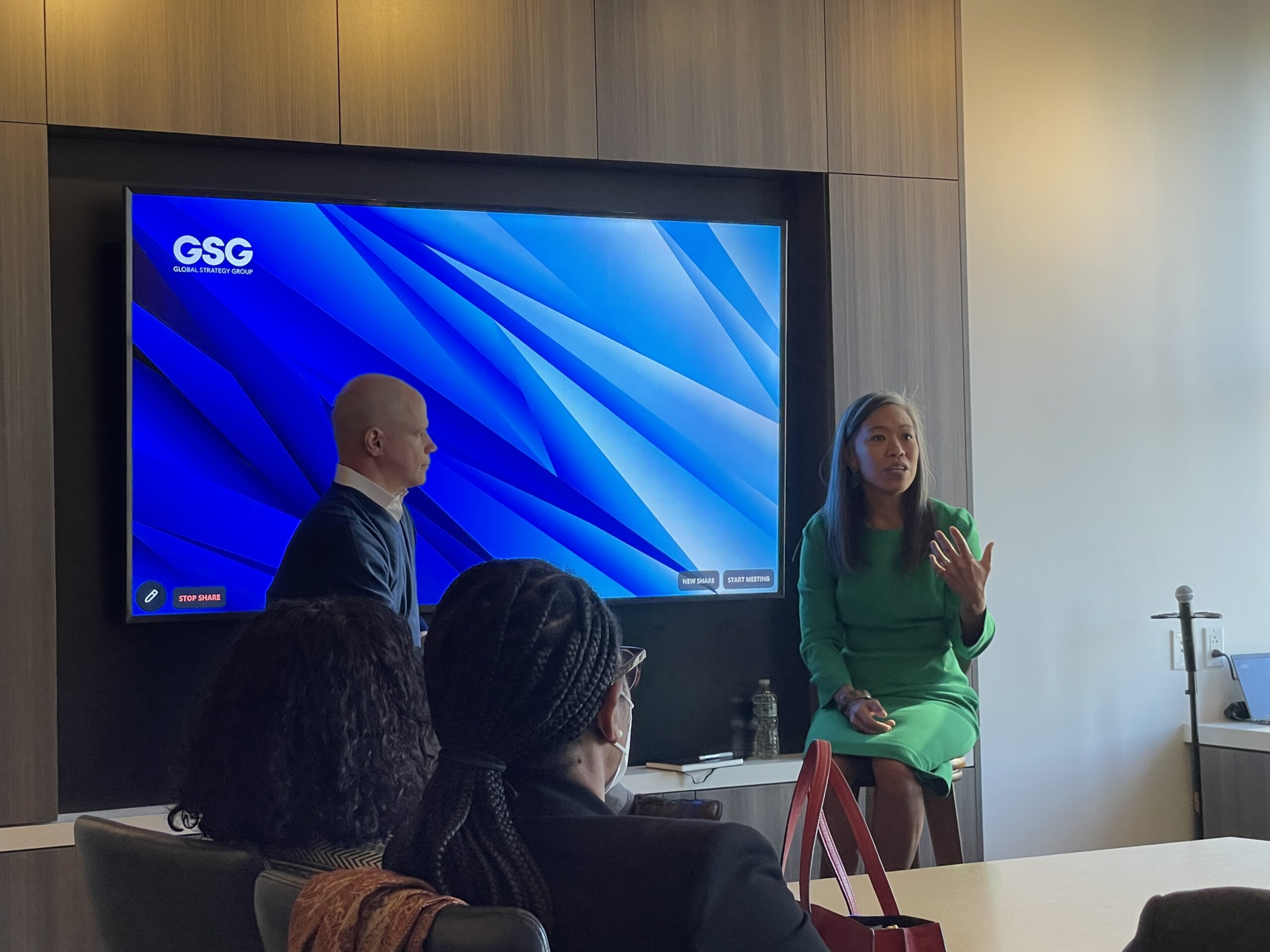 Last week, in partnership with City & State New York, GSG hosted a Policy Salon Breakfast with New York City Deputy Mayor for Economic and Workforce Development Maria Torres-Springer. GSG Partner Justin Lapatine moderated a broad discussion ranging from the City's housing crisis to the future of central business districts, and how to ensure an equitable recovery for New York City.
The Deputy Mayor opened the discussion by outlining the Administration's plan to Rebuild, Renew, and Reinvent, which focuses on accelerating New York City's economic recovery by restarting the City's economic engines, supporting small businesses and a more equitable economy, driving inclusive sector growth, connecting New Yorkers to quality jobs and in-demand skills, and planning and building for inclusive growth now and in the future. The Deputy Mayor was unequivocal on the need to overcome the political and bureaucratic obstacles to residential development noting that over the past decade, for every five jobs that were created, only one unit of housing had been created — which leaves more than half of the City's population rent-burdened.
The Deputy Mayor was asked about New York City's recovery coming out of the pandemic and acknowledged that, "too many vulnerable communities have been left behind and crises often reinvigorate issues that linger, like unemployment, homelessness, and the historic economic gaps that exist in society."
When asked about the "new normal" in the workplace, the Deputy Mayor said that, "the pandemic has forced a reimagining of New York's Central Business Districts," now requiring better delivery of what gave New York its identity – vibrant streets, sidewalks, culture – while providing better transportation and opportunities for development to motivate people to return.