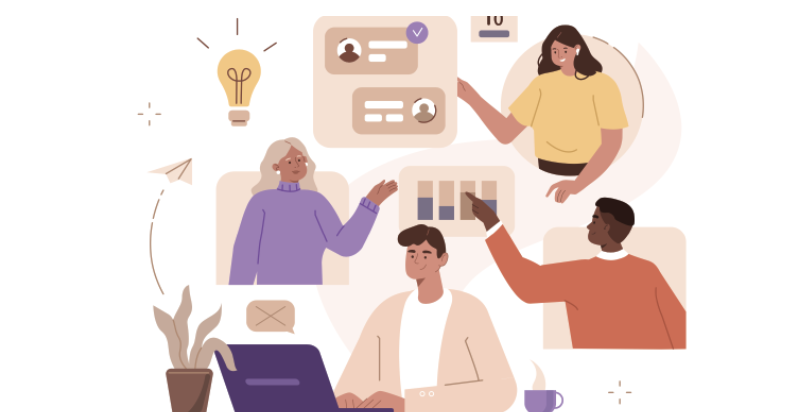 Across industries and geographies global brands and companies are experiencing increasing demand to address society's most pressing issues. This expectation not only comes from customers and external stakeholders, but also internally, as a workforce of employees look to their companies to establish strong corporate and social values. Among the most common of these issues is the company's commitment to its environmental, social, and governance (ESG) framework.
This month's issue of The Goods explores which companies follow through on their plans surrounding ESG, the keys to successfully implementing an ESG plan and so much more. If you'd like an even deeper dive into ESG communications, we invite you to sign up for our upcoming webinar on "Communicating ESG Impact" featuring leaders from CITI Impact Fund, Amalgamated Bank and Spectrum Impact on October 4th. RSVP HERE.
Quick Hit: Millennials and Generation Z comprise almost half of today's workforce. Research shows that 74% of Americans believe that companies have a responsibility to speak out, act and be leaders in change.

Your Takeaway: When deciding if your company should act on social issues, make sure to consider the impact on your business operations, how this stance will affect your employees, and ensure that the opinion aligns with your corporate values. Learn from GSG Partner Tanya Meck in her latest piece of Forbes. (Forbes)


Quick Hit: There are endless trends in the public relations space, including shareable content, influencer PR, tailored social media promotion, personalization, inclusivity initiatives, cross-promotion and utilizing data.

Your Takeaway: Quick Hit: Digital media trends are always changing, and it is essential to stay ahead of the curve to ensure that you build a strong long-term plan and public relations strategy. (Reputation Today)
Quick Hit: Concerns are being raised over whether ESG principles are being used as a way for companies to elevate their reputation rather than authentically making a positive impact.

Your Takeaway: Strong internal and external communication at organizations is essential to ensuring that ESG initiatives are considered with more than a communications and marketing lens, being taken seriously and put into effect. (Industry Week)


Quick Hit: Purpose-driven companies have higher market share gains and usually grow more quickly. In addition, these companies on average keep employees and customers happier.

Your Takeaway: Establishing key principles and defining your company's purpose and commitment to create stakeholder value will allow your organization to create a successful ESG program and plan, while remaining true to your company's purpose and values. (Forbes)
ESG Webinar on October 4
Join us on Tuesday, October 4 at 1 p.m. ET as Global Strategy Group hosts a panel of experts to explore communications challenges around ESG and how corporate and business leaders can align their communications with their business imperatives and societal demands. Panelists include:
Cynthia Dalagelia, Senior Vice President and Director of ESG Investments at Amalgamated Bank
Josh Moskowitz, Director, Portfolio Strategic Initiatives, Citi Impact Fund
Rehana Nathoo, Founder and CEO of Spectrum Impact
Jade Floyd, Senior Vice President of Communications and Public Affairs at Global Strategy Group
Did we tell you something good? Share with a friend!