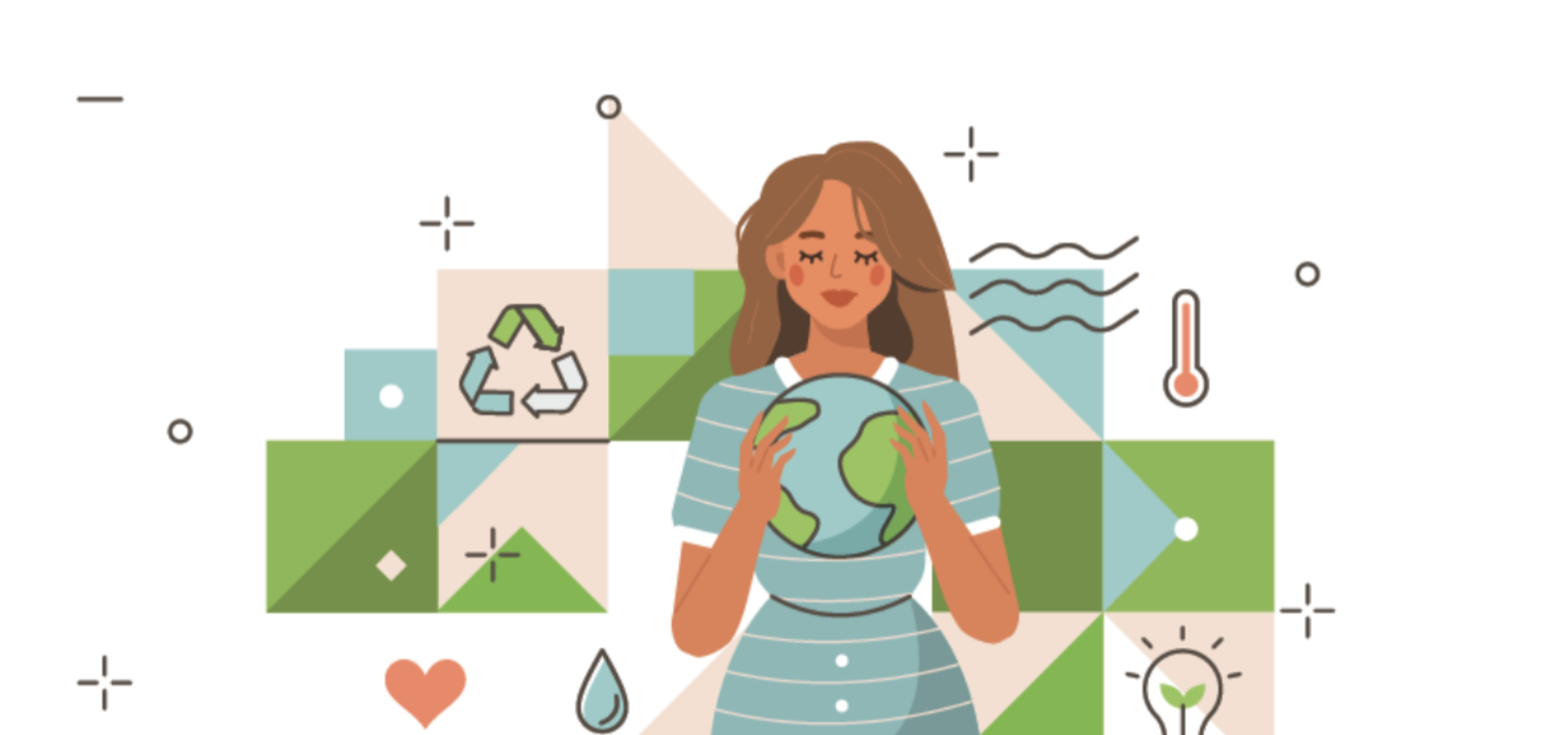 With social media platforms in chaos, an economic recession looming, and fake news spreading, The Goods is here to guide you forward. Read on to learn best practices and expert advice for communications professionals in today's world.
Working with nonprofit agencies, local governments, and communities, the Cisco Crisis Response (CCR) team helps communities prepare for, respond to, and sustainably rebuild from natural disasters and humanitarian crises. One core element of their work is communications— advocating for those they serve and highlighting the efforts of those they partner with.
When asked about the power of communications in the humanitarian field, Joe Harrison, CCR's global partnerships and communications manager, said:
"What transcends all our work is actively and genuinely listening and taking the time to process what you heard. Cisco Crisis Response facilitates communications and sets up connectivity, enabling people to communicate with each other. Many organizations and agencies recognize that communications and internet connectivity are vital, but to better serve people, we need to ask, 'how do we become better listeners?' If we can better understand the experiences of people going through a crisis, we can work better together and help strengthen communities." (Yahoo! Finance)
Quick Hit: Now more than ever, CEOs are called to respond to both personal and societal crises and controversies.
Your Takeaway: The numbers show that speaking out in this constantly connected world pays off. According to FTI Consulting, 80% of investors said the crises of the past two years have brought out the best in CEOs. (Axios)

Quick Hit: It's no secret that social media plays a major role in our society. Experts gathered at the second annual Social Media Summit at MIT to discuss the global trends to watch.
Your Takeaway: Ethics are top of mind. From social media's impact on child psychology, to its involvement in geopolitics, to its threat of spreading misinformation, experts are on the hunt for solutions. (MIT)

Quick Hit: Despite the spreading fear of fake news, research shows the threat may not be as bad as it seems. One study done by two Wharton professors found that households exposed to fake news actually increase their exposure to mainstream news, thus becoming more informed.
Your Takeaway: Instead of living in fear of the fake news echo chamber, tech companies and users should look to revise their policies and prevention mechanisms to continue promoting engagement with news sources. (Wharton)

Quick Hit: A business is powered by every member on its team, but most PR strategies are limited to conversations in the communications office.
Your Takeaway: Instead, businesses should include their entire team in the discussion to uncover more stories worth telling, navigate crises with ease, and achieve more business goals. (Entrepreneur)

Quick Hit: The future of the algorithms, format, and purpose of Instagram and Facebook are uncertain.
Your Takeaway: Their chaos is not your chaos. Diversify your social media presence, keep an eye on your analytics, turn to journalists for storytelling help, and proceed confidently with your goals in mind. (PR Daily)

Quick Hit: As hybrid and remote workplaces become the norm, companies continue to struggle with their communications strategies. One Grammarly and Harris Poll study reported that 86% of workers have communication issues throughout their work weeks.
Your Takeaway: There are solutions. Be creative, remain flexible, hire experts, and keep your entire team in mind, and your business and communications will thrive. (Fast Company)

Quick Hit: Clear internal employee communications are essential for maintaining community and connection within the workplace.
Your Takeaway: The trick? Consider empathy, authenticity, emotion, and brevity in your team meetings, announcements, and messaging. (Forbes)

Quick Hit: Recently, HubSpot released their 2022 Content & Media Strategy Report. It turns out that despite all the turbulence, 62% of media planners say their content performed better than their goals in 2021, and many took their strategies into 2022.
Your Takeaway: After considering the numbers, three key themes stood out: the importance of understanding your audience, preparing for the unexpected, and consistently auditing your efforts. (HubSpot)
Quick Hit: At least 90 percent of S&P 500 companies publish ESG reports in some form, yet many critics argue that the importance of ESG has peaked as a result of the cumulative geopolitical, economic, and societal crises occurring today.
Your Takeaway: Insights from McKinsey show, however, that ESG efforts are here to stay and are even essential for companies wanting to future-proof their organizations and deliver meaningful long-term impact. (McKinsey)

Quick Hit: In today's societal climate, it is increasingly important for companies to take a stand on issues that matter in order for them to gain credibility and trust. However, speaking out is not easy and requires careful consideration and planning.
Your Takeaway: So where do you start? Define and stay true to your values. If an issue connects, speak up and speak out, always with your values in mind. (Entrepreneur)

Quick Hit: As the pressure on companies to adopt ESG policies grows, so does their need to successfully communicate those efforts. This task goes beyond just rewriting your mission statement— it must be a part of your company's culture.
Your Takeaway: Integrating your marketing and sustainability teams is key to making sure you stay true to your brand. Together they can devise a clear, consistent ESG language and build a culture focused on educating, being transparent, and telling authentic stories to build a trusted and supported brand for the future. (Sustainable Brands)

Quick Hit: In March 2022, the SEC proposed a rule requiring corporations to include certain climate-related disclosures, like specific targets and financial statements. Executives across the globe, however, still report facing challenges in making progress on their ESG initiatives.
Your Takeaway: Companies should turn to cloud technology to help automate the process of compiling, analyzing, and reporting on an array of ESG activity to position themselves where they need to be going forward. (Forbes)

Quick Hit: A new research report from Just Capital on Russell 1000 companies shows that disclosure on worker issues remains very low. Wondering just how many companies disclose that they offer minimum days of paid sick leave to workers?
Your Takeaway: According to the new analysis, just 9%, but with the SEC mandate on human capital in the works, and pressure from investors and the public, the need to disclose more on worker issues will almost certainly increase. (Just Capital)
Quick Hit: It's been two months since the Supreme Court ruled to overturn Roe v. Wade, effectively removing nearly 50 years of federal protections for abortion — and new research shows that the decision has already had a drastic impact on how women and men are thinking about their careers in the U.S.
Your Takeaway: 76% percent of women are concerned that the overturn of Roe is going to hurt their careers, according to new research from LeanIn.Org, which surveyed 3,196 U.S. workers last month. This sentiment is even stronger among women under 40 (84%) and women of color (82%). (LeanIn.Org)

Quick Hit: Recognizing privilege may be uncomfortable, but research shows that privilege denial can substantially hinder organizations' DEI efforts, especially among the (overwhelmingly white and male) leaders whose support is most critical.
Your Takeaway: The good news is that, with concerted effort, we can foster greater awareness of privilege in both ourselves and those around us. New research shows that helping those in power recognize their privilege isn't just possible — it's a critical first step to galvanizing them into addressing racial inequity in their organizations. (Harvard Business Review)
Our Win in Kansas:
August 2nd marked a huge victory for Kansans across the state and was a critical moment for protecting abortion rights in our country.
GSG is proud to be part of the team that helped defeat the so-called "Value Them Both" constitutional amendment in Kansas, protecting abortion rights for Kansans following the Supreme Court's striking down of Roe v. Wade earlier this year. This win was a monumental team effort that required base activation, persuasion, and reducing the influence of the opposition. Support for abortion rights can cross the partisan divide when the right messages are used.
We want to extend a big congratulations to our clients and friends at Kansans for Constitutional Freedom, and the entire campaign team, including Mission Control, GMMB, and GPS Impact. GSG feels privileged to have been a part of this team.
Our Insights:
At AAPOR's 2022 Annual Conference, two of GSG's top researchers, Alex Von Hagen-Jamar and Rosa Mendoza, presented their recent findings on racial identity and how this complex subject relates to political attitudes. For their analysis, they used aggregated responses from 17,000+ interviews in Arizona and 12,000+ in Florida conducted over several years.
Our takeaway? This research reveals that in geographies like Florida and Arizona, with high rates of voters with multiple ethnic identities, simple categorical analysis of race may be missing important nuance in voters' political attitudes. This analysis confirms that researchers should examine more groups beyond the most basic – for example, separating white-identifying Hispanics, from those who only identify as Hispanic or Latino, where it is possible to do so.  By doing so, we may discover new insights previously masked by more simplistic groupings.
View the complete presentation to dive into the findings and learn more.
Did we tell you something good? Share with a friend!