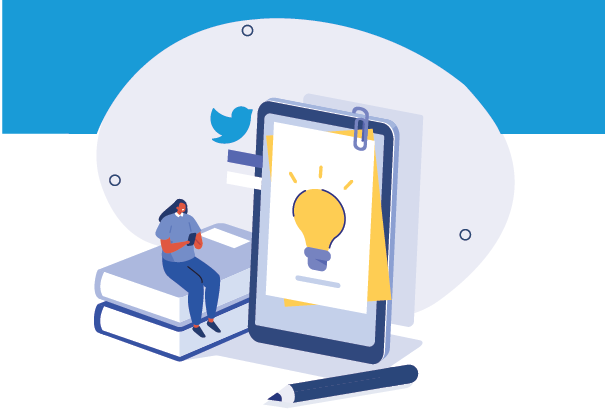 In this month's edition of The Goods, you'll learn how ESG communications builds emotional connections, how news outlets capture younger audiences, which social media platform is most popular with journalists, and how Americans are responding to the constant stream of negative headlines.
The Washington Post knows that younger audiences are the future, so they are making sure to capture their attentions while they can. Take notes – here are a few key concepts WaPo strategists live by:
Social media presence is not enough. The journalism has to reach beyond the first click.
Connecting in real time on the platforms where they're spending time is crucial.
Capturing a younger audience is not temporary work, it has to be the core and ethos of what you do.
You must reach out to new audiences now and predict how to reach them in the future.
Quick hit:
Engagement with news content has slumped during the first half of 2022 compared to the same time last year, and even pre-pandemic.
Your takeaway:
Americans have grown tired of negativity and are turning their attentions elsewhere. Draft content with this in mind. (Axios)

Quick hit:
Creating a LinkedIn Company Page may just be the most important item for brand presence.
Your takeaway:
Through consistently sharing company updates, engaging with your audience, posting visuals, and connecting with employees, LinkedIn can help strengthen and expand your brand's image, trust, and awareness. Read the ultimate guide from HubSpot. (HubSpot)

Quick hit:
Communicators are falling short of effectively delivering messages in our increasingly polarized society.
Your takeaway:
By arguing semantics, defending definitions, and discarding opposing ideas, you're losing your audience. Instead, strive to promote values, engage the opposition, and reframe conversations to move people and drive support. (The Communications Network)

Quick hit:
69% of journalists indicate Twitter as their first or second most used social media site for their job.
Your takeaway: Prominent Twitter users have a greater impact on what makes headlines and an increased likelihood of connecting with other influential voices. (Social Media Today)
Quick hit:
The UN and the Cannes Lions festival are urging creative agencies and communications consultancies to be held accountable for emission
Your takeaway:
Their campaign calls for the agency world to adopt policies, adjust business models, and take some form of direct responsibility for the environmental impact resulting from their client work. (PR Moment)

Quick hit:
PepsiCo has spearheaded a new strategic plan focusing on their environmental impact.
Your takeaway:
We know walking the talk is important and PepsiCo is leading the way. By acting now, supporting their value chain, connecting sustainability and governance, and staying transparent, the company has found ESG success, ultimately improving the CPG sector as a whole. (Business Insider)

Quick hit:
It's increasingly important for companies of all sizes to share precise and genuine ESG stories.
Your takeaway:
With the rise of greenwashing, inauthentic ESG practices, and exaggerated data, you need to show you are doing more. Though storytelling, you are more likely to attract and retain talent, maintain positive press, and earn the trust of almost 90% of consumers. (Entrepreneur)

How to do it:
A recent white paper published by Ragan Consulting Group provides the ABCs of ESG and evaluation strategies, plus important advice on ways to make your ESG storytelling effective:
Start with what your company is doing, not the badges it is collecting.
Make what's important compelling.
Communicate through your people.
Report your whole journey. (Ragan)
To listen: 
Head of Content Partnerships at PRovoke Media Megan Miller talks with CEO of Hotwire Global Communications Heather Kernahan about the paths and pitfalls to creating loyalty through ESG communications (PRovoke Media) 
  
To watch: 
On July 27th, watch Jenni Field, author of Influential Internal Communication, as she covers how communications professionals in the world of nonprofits and foundations can cultivate effective internal communication strategies within their organizations in this two-part series. (The Communications Network) 
NEW FROM US
Here's a sneak peek at new ESG research from GSG's 2022 Business & Politics study. Now in its eighth year, our study has become an authoritative voice on the role companies play in political and social discourse and how this impacts brand perception. Key takeaways:
Consumers expect corporations to take a stance on protecting the environment and combating climate change (66% of consumers say it is extremely/very appropriate for companies to take a stance on protecting the environment; 60% say it is extremely/very appropriate to take a stance on combating climate change).
Companies that take a stance on sustainability see a reputational boost. After consumers read a statement a major American company has made about specific actions it is taking to combat the climate crisis and reduce greenhouse gas emissions, net brand favorability increased by +48 points (28% favorable/8% unfavorable; initially 84% favorable/16% unfavorable after message exposure).
Save phrases like "ESG" for the boardroom. Our survey found that most regular consumers do not know what "adhering to ESG principles" means. By contrast, consumers have a firm understanding of what "taking action on climate change" means.
Consumers prefer descriptive language over industry jargon – When asked to choose, consumers overwhelmingly say it is more important for a company to "reduce its carbon footprint" (71%) than to "be carbon neutral" (29%). Similarly, consumers say it is more important for a company to be "environmentally friendly" (82%) than "green" (18%).
Did we tell you something good? Share with a friend!