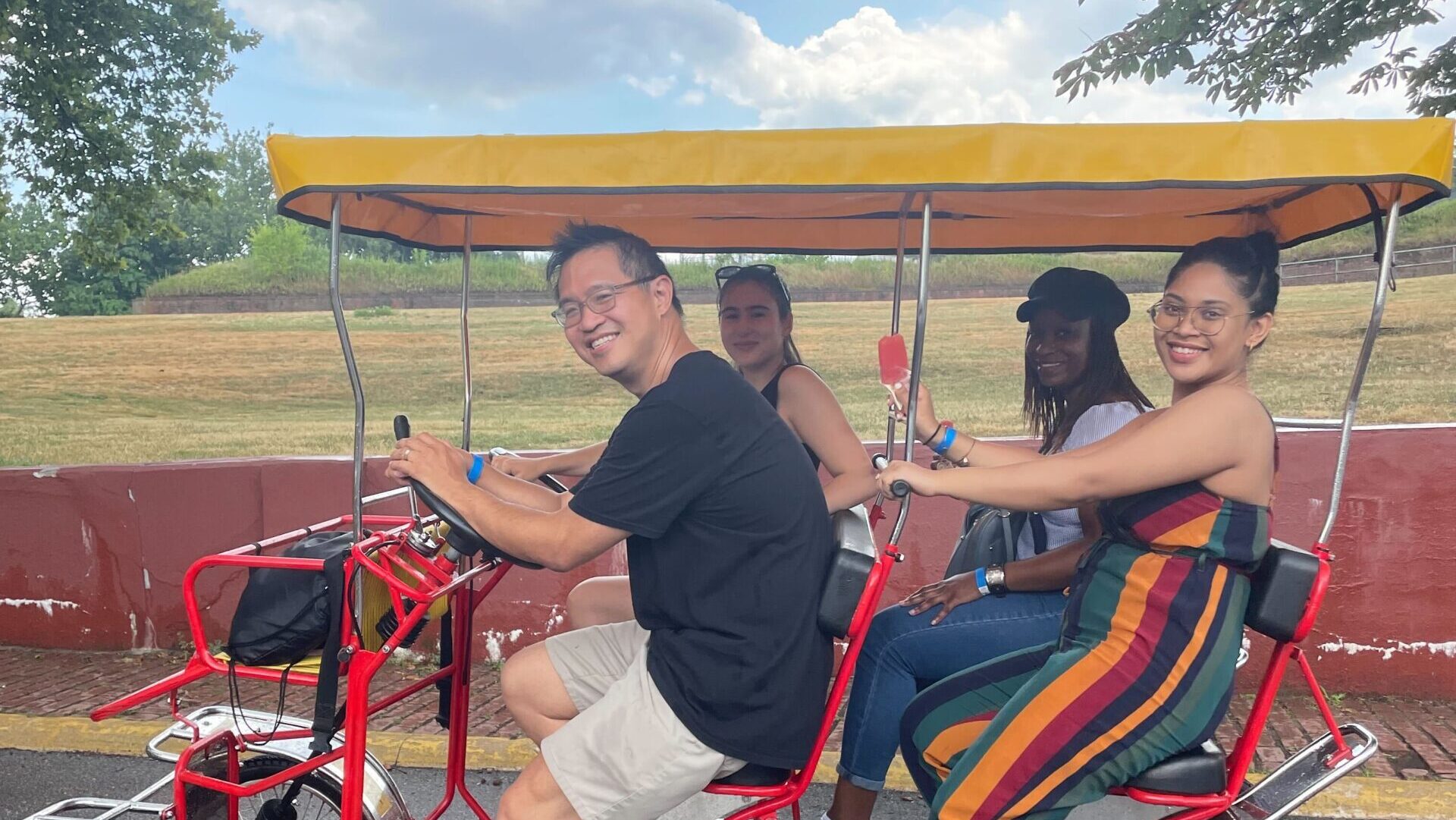 This July, GSG was thrilled to reintroduce the summer retreat after a two-year hiatus due to the ongoing pandemic. While GSGers are all now experts at getting to know one another over Zoom, making conversation on Slack, and doing just about everything online, nothing compares to a face-to-face meet up with colleagues.
GSGers traveled from far and wide – from Los Angles to Chicago to Washington D.C. – and landed on Governors Island in New York City for a day filled with biking, exploring, great food and drinks, laughter, and bonding.
Governors Island is a 172-acre oasis just minutes away from the hustle and bustle of Manhattan, originally built using the rocks and dirt left over from the excavation of Lexington Avenue Subway. Once visitors arrive via ferry ride, they find themselves in the shadow of the Status of Liberty, greeted with amazing views of the city at every turn.
GSGers spent their day on the island participating in several activities: spotting sheep on Hammock Grove, learning more about the history and renowned art of the island, getting competitive with cornhole and other lawn games, racing on surrey bikes, and sunbathing by the water. Even a midday summer shower couldn't stop the fun! After a full day, the team headed to GITANO for drinks, tacos, and more amazing views.
Thank you to all the GSGers nationwide who made this retreat a great success. We cannot wait for next year!