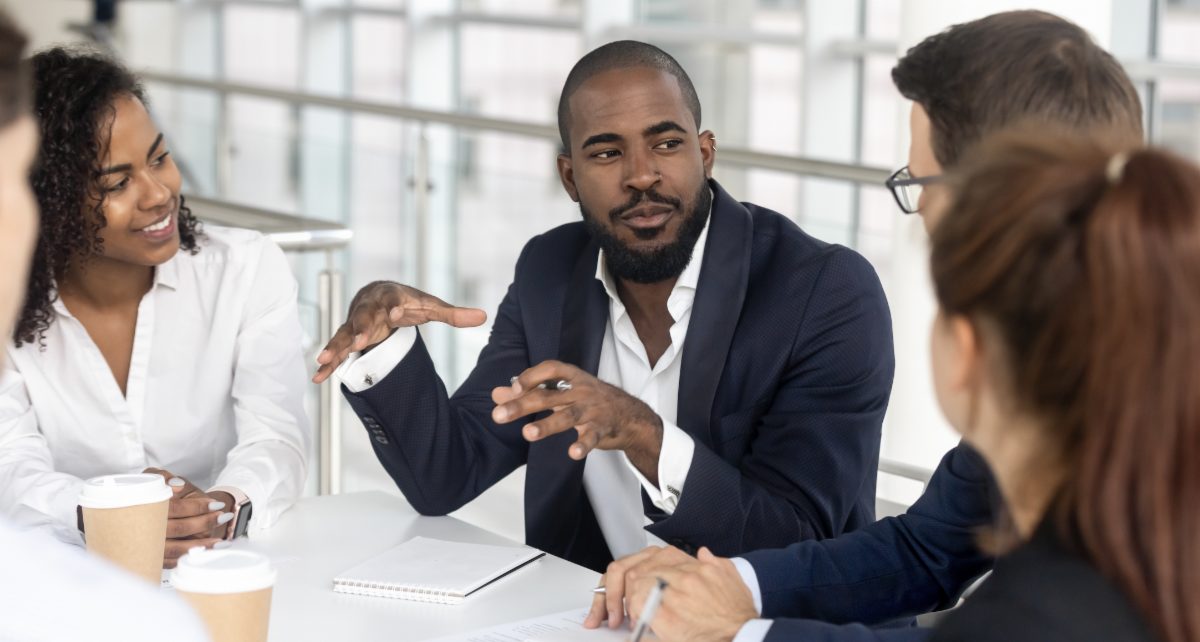 Celebrating diversity takes shape in many ways. As we recognize Juneteenth and celebrate Pride Month, it's important for teams to champion diversity and inclusion throughout the year.
Truly inclusive workplaces acknowledge that different lives come with distinct struggles — and distinct advantages. Recognizing and celebrating differences, instead of trying to bury them, encourages people to bring their whole selves to work, not just the parts deemed "acceptable." With more inclusive workplaces, employers reap the benefits of different experiences, points of view, and skill sets. Innovation and performance thrives with diversity.
This month we explore how corporations are tracking their commitments, how ESG reporting has yet to evolve, and new research from GSG on gun safety legislation.
DEI and the bottom line
New data from JUST Capital's 2022 Corporate Racial Equity Tracker — a comprehensive resource detailing DEI disclosures from the US's 100 largest employers – makes it clear that corporate America is making progress in some areas but still has a long way to go to demonstrate that companies are walking the talk and taking meaningful actions that will help fundamentally advance racial equity in the U.S. 
Since 2020, countless U.S. companies have publicly committed to sweeping reforms aimed at advancing racial equity — including increasing job training and educational opportunities, and directing operating and startup capital to often-underfunded, minority-run businesses. Not only is diversity crucial for creativity and social justice, but research shows that a diverse workplace is good for the bottom line. In fact, companies with a diverse workforce are 35% more likely to experience greater financial returns than their respective non-diverse counterparts. The numbers, unfortunately, also show racial inequality in labor markets persists despite organizational and individual efforts to reduce bias.
An evolving ESG movement
To keep up with public scrutiny, corporations are making bold moves to display their commitment to ESG issues. It was only last month that Heinz announced it would move from plastics and develop paper ketchup bottles.  
Communicators have to be especially careful in reporting the ESG efforts, as unsuccessful efforts often lead to disagreement and lack of understanding. For example, the SEC filed charges against BNY Mellon and Goldman for misstating their ESG considerations.  
While major Fortune 500's and global brands have made considerable investments in their ESG reporting and practices, some build reporting platforms internally— with 55% of companies housing ESG data on simple spreadsheets. There is a huge marketplace for companies to capture that market share.
Pitches that win
In the fast world of PR, the media pitch could be the start or end of your message. AccessWire released a new white paper – "Pitching the media: An insider's guide" – to help PR pros succeed. Brush up on a few high-level tips before your next pitch.
A strong first impression relies on a strong headline and angle. A pitch isn't neutral!
Establish your voice and sell your story— the journalist should know the "who" and the "why" of the piece, but don't forget to keep it succinct and professional.
Include visuals, personal quotes, and contact information. For the final touch, proofread, proofread, then proofread.
From GSG
Last month's news regarding the Supreme Court's leaked opinion to overturn Roe v. Wade shook the nation and we, like many around us, continue to take action. We are supporting the cause with donations to NARAL, PPFA, and Emily's List and have also launched a micro-donation program for our employees. GSG is committed to supporting the organizations and candidates on the frontlines fighting tirelessly to defend reproductive rights and freedoms. 
May also brought devastating news from Buffalo, Laguna Woods, and Uvalde. Based on recent research GSG has conducted with Giffords, we know that the majority of Americans in swing states are ready for stronger gun safety legislation. In fact, 67% say background checks on gun sales need to be a top priority for their senators. Read more on our research and take action with us.
Did we tell you something good? Share with a friend!