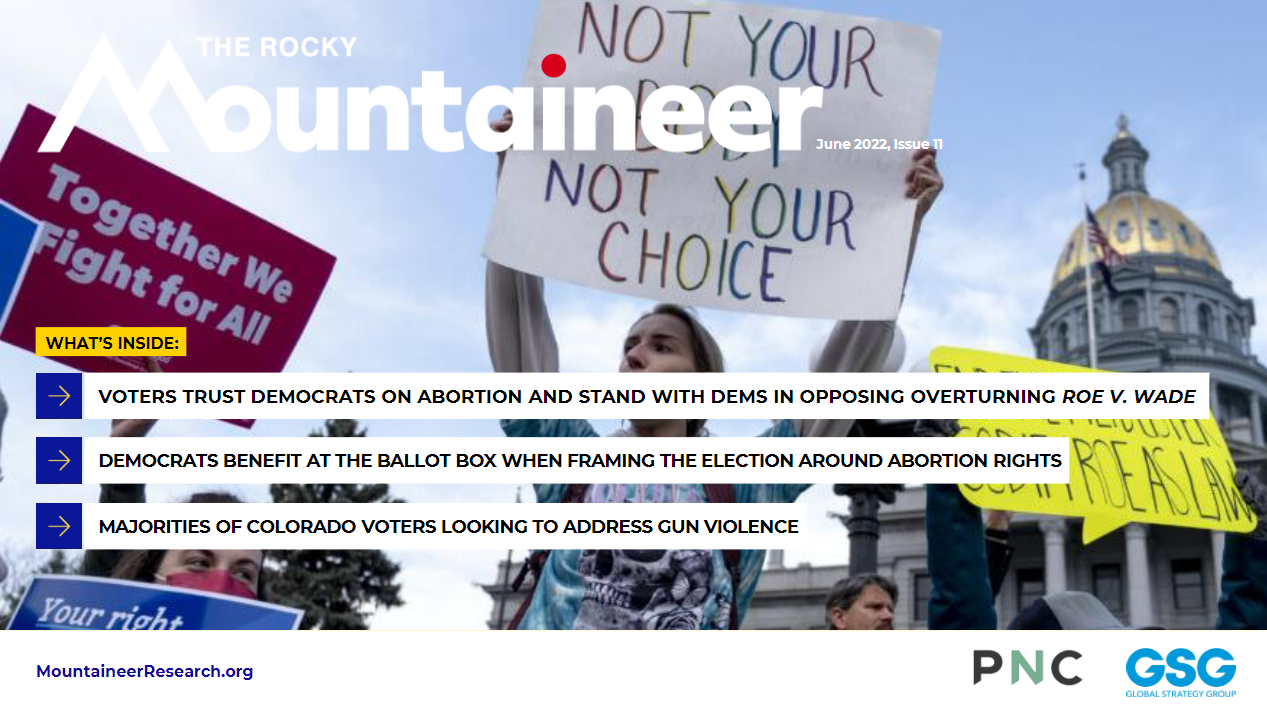 Welcome back to The Rocky Mountaineer: a quarterly survey from Global Strategy Group and ProgressNow Colorado that measures Colorado voter attitudes and provides insights and message guidance for progressive communicators in Colorado on the issues and players that are driving politics and policy in the state.
This eleventh publication focuses on Colorado voters' attitudes on some of the most salient issues of the day – abortion and guns. See our tenth report for more on the political landscape in Colorado heading into the fall general election.
In this issue…
Voters trust Democrats on the issue of abortion over Republicans by 20 points. By a two-to-one margin, voters oppose overturning Roe v. Wade, with a plurality of less-conservative Republicans joining overwhelming majorities of Democrats and unaffiliateds in opposing the decision.
Democrats can run up the score with key groups and even gain considerable leads with traditionally non-Democratic groups like white men, older whites, and less-conservative Republicans when focusing the 2022 election on abortion. The issue also significantly boosts Democratic motivation to participate in November.
Voters want to see action on gun violence, reject the GOP "solution" for school shootings, and would reward Democratic candidates in a debate over Colorado's background check, magazine limit, and red flag laws. However, they also express some concern about Democrats going too far (though not as much concern as they have about Republicans not doing enough).