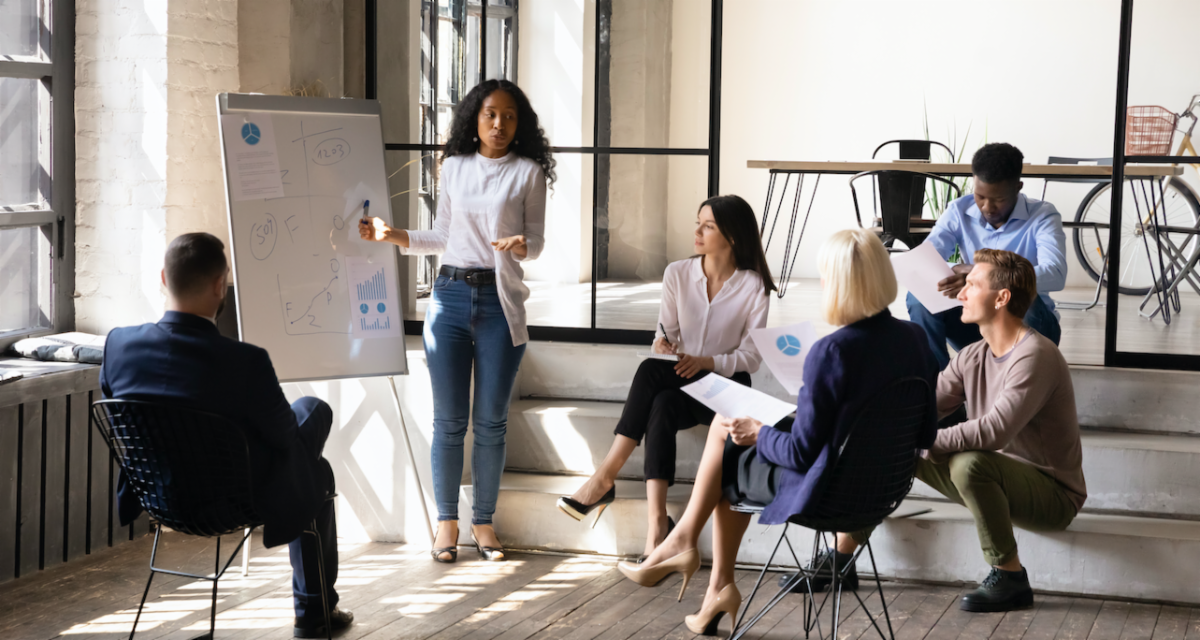 All eyes are on Washington this month as the Roe v. Wade abortion rights decision could be overturned by the U.S. Supreme Court. Some corporations have already responded by taking action, including Tesla, Levi Strauss, and Yelp, among others (CNN). Other corporate leaders will be faced with similar decisions as they confront pressure from their employees and other stakeholders. And while there are strong feelings on both sides of the debate that drive media coverage, the fact that 7 in 10 Americans support Roe v. Wade should give corporations an indication of where public opinion is trending.
Relatedly, recent GSG research looked at Texas' anti-abortion legislation (SB 8) and showed that 82% of employees said they would be proud to work for companies that spoke out against the bill. Moreover, 43% would be embarrassed to work for a company that did not speak out at all. The expectation for corporate leaders and brands to take a stance on human rights issues is not new, but expect the choice debate to kick off a whole new wave of calls for corporate action.
Marketing Towards Positive Change
In other news, marketing budgets have hit an eight-year high despite ongoing global uncertainty (MarketingWeek). More people have relied on digital communication for the past two years than ever before, and brands, communicators, and leaders cannot underestimate the power of great online strategy.
But while TikTok remains a gold mine for those who can successfully execute influencer marketing, payment is not always equitable. Over half (57%) of influencers cite their ethnicity as a factor in the fees they can levy for brand partnerships (The Drum). The data shines an important light on an issue that goes deeper than influencer marketing. Brands and their communicators must be thoughtful and actively working to promote equity in these underregulated spaces.
The good news is that they'll soon have more funding to do so. New research has revealed that business leaders are prioritizing climate and the environment in their outlook projections, leading to three-quarters of companies (74%) prioritizing ESG investments—and more than four in ten (43%) making ESG a high priority (Yahoo! News). But according to Financial Times, it's not just enough to prioritize ESG. It has to be done right. Goals can quickly become too diluted and lofty, so it's up to leadership to ensure these efforts are effective and well-executed.
How to address the she-session
It's widely known that the majority of employees leaving the workforce are women, due to a host of personal and systemic barriers. PR and communications professionals are especially at risk for burnout and fatigue, having to navigate messaging for their companies and brands through and about the pandemic. A few key take-aways from PR News:
Women in the communications field are 1.3 times less likely to receive the aid needed from their employer. Companies have a responsibility to provide support to all employees.
Many employers are being forced to be more thoughtful in their approach to recruitment and retention. Some are working to institute four day work weeks while others are attempting to set women up for success by providing extra support for those re-entering the field.
Meeting consumers where they're at
In order to reach their message, PR and marketing professionals are focusing their attention on the expansive world of social media. But don't miss out. To reach a broad and diverse audience, the latest space for brands to watch is gaming. Video games have grown bigger than sports and movies combined, and brands are meeting gaming audiences where they are – in the games (AdExchanger).
In the B2B ad market, more business professionals have been working from their home offices and personal devices. Subsequently, B2B advertising has also shifted into consumer channels (AdAge). Moving forward, communicators need to think more holistically about when and how to reach their audiences.
Share The Goods!