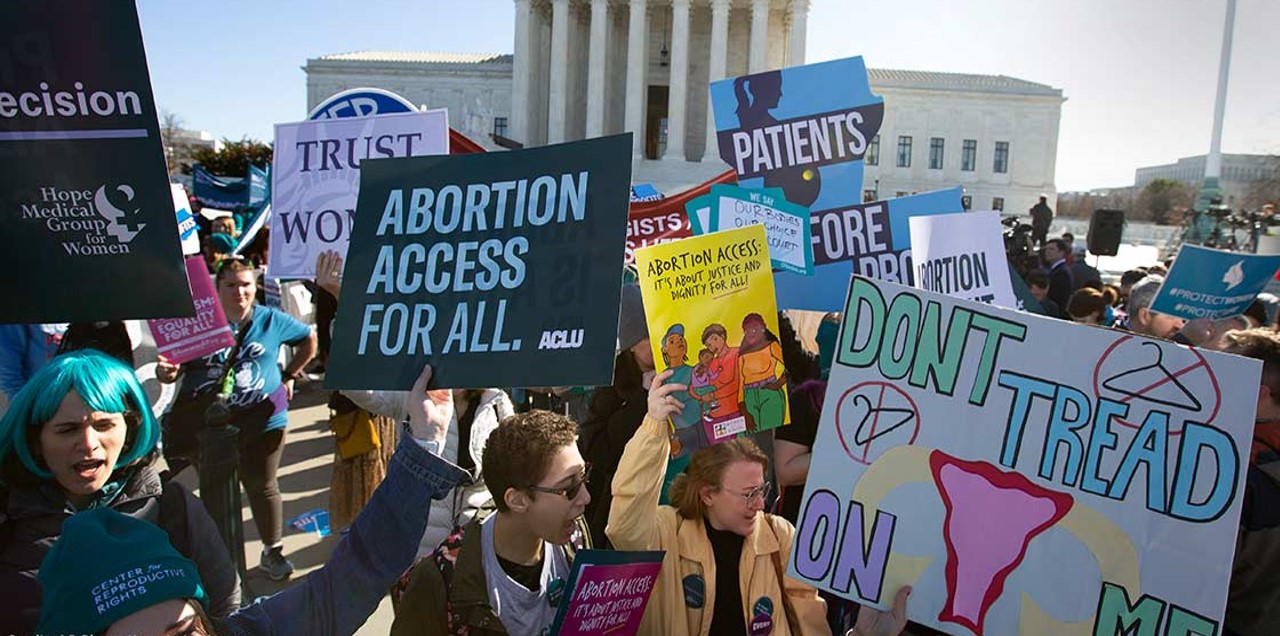 Research Shows that 8 in 10 Americans Say They Would Be Proud to Work for a Company that Spoke Out in Support of Abortion Rights
Global Strategy Group (GSG) today released a new survey showing it's beneficial for companies to take a stand on abortion rights and that speaking out on abortion access is a way for companies to showcase authenticity and genuine care for employees. The survey also showed that speaking out will not necessarily be seen as political or driven by pressure from outside forces.
As the Supreme Court appears poised to overturn Roe v. Wade, the issue of abortion rights is front-and-center as corporate America weighs how to react. While abortion is often painted as "divisive" in the media, the fact is that the majority of Americans support the legal right to abortion, view Roe v. Wade favorably, and believe decisions on abortion should be left to women and their doctors.
Topline findings of GSG's survey include:
8 in 10 Americans say that they would be proud to work for a company that spoke out in support of abortion rights.
Well over a majority of Americans (67%) believe it is appropriate for corporations to take a stance on a woman's right to choose, including nearly 50% who say it is extremely or very appropriate. When broken down across party lines, this includes strong majorities of Democrats (81%) and Independents (70%), and even a majority of Republicans (52%).

This sentiment has gotten stronger in recent years. In 2019, 60% of US adults said it was appropriate for a company to take a stance on a woman's right to choose, marking a 7 point increase overall. This sentiment has also grown stronger across all parties since 2019, when it included 73% of Democrats, 54% of Independents, and 49% of Republicans.
The survey compared respondents' reactions to two different case studies – using major household name companies in the US – in which one company spoke out publicly on abortion rights and the other chose not to.

The company that did speak out gained 30 points in net favorability among overall respondents following their statement, while the company that remained silent lost 32 points.
Of note, the company that remained silent also lost 49 points in net favorability among its customers.
78% of US adults say they are likely to use the services of the company that did speak out after its statement, compared to only 54% for the company that stayed silent.
Overall and across all parties, the top word used to describe the company that did speak out was "responsible." Republicans also describe it as "proactive" and "actionable," while Democrats use the terms "necessary" and "courageous."
Across parties, people believe that the company that took a stand supporting abortion rights made its statement because "they believed it was the right thing to do."
Statement from Tanya Meck, GSG Managing Director and Partner:
"The discussion about the role companies should play in the wake of Roe being overturned will only intensify. While there is increasing debate about whether companies should take a stand in support of abortion rights, the data is clear: companies should feel comfortable taking a public position. In fact, there will likely be a measurable reputational hit – whether internally with employees or externally with customers and stakeholders – for companies that fail to speak out. This is particularly important for companies who have touted Diversity, Equity, and Inclusion (DEI) efforts and driven initiatives for women in the workplace."
The survey was conducted between March 24-28, 2022 and included 805 general population adults nationwide; the margin of error at the 95% confidence level is +/- 3.5%.