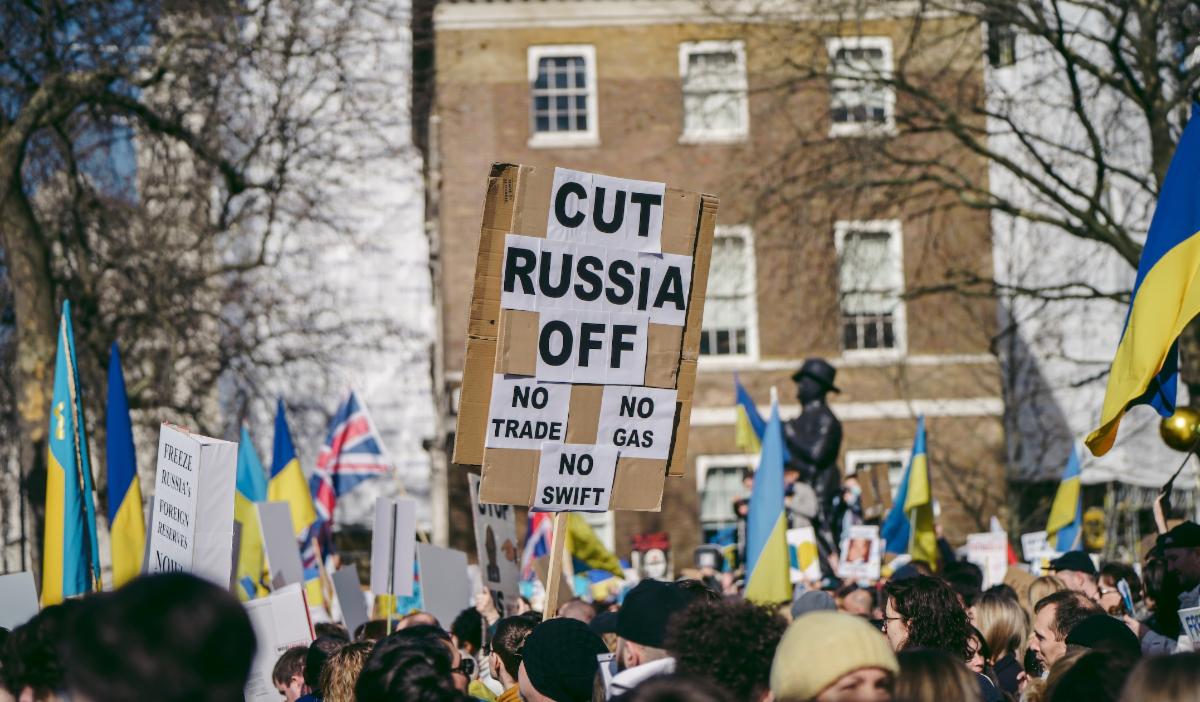 In the Wild West of the metaverse, the race for intellectual property is heating up. Meanwhile, TikTok is expanding its stories features and Facebook is finally paying the price for being a news source (at least in Australia). But who's the new sheriff in town? NFTs. Brands are rapidly claiming trademarks on the non-fungible digital assets, although the value of investing in blockchain is still to be determined.
As for relations with Russia, social media, marketing, and PR professionals have spoken. Many are cutting all public relations with the Russian state until the war ends. Most journalists are encouraging honest coverage of Ukraine, and some are also asking why other regions experiencing war aren't receiving the same level of attention. All of this and more in this month's edition of The Goods.
News On Our Radar
2022's Most Innovative Companies in Social Responsibility
When it comes to corporate responsibility, bold action is setting empty words apart from true leadership. The most innovative companies in social responsibility are devoting serious time, effort, and resources to reducing their carbon footprints, giving back to their communities, and passing on those feel good vibes to their customers. (Fast Company)
60% of U.S. Consumers Think Brands Should Reconsider Ties To Russia
Cutting business ties with Russia and ensuring the safety of personnel tops the list of actions consumers expect brands to take in response to the war in Ukraine. Minimizing disruptions that could lead to good shortages and price increases isn't too far behind with 46% of consumers citing it as a growing concern. (Gartner)
Advertisers Are Using Digital Ads and the Blockchain to Fight Misinformation In Russia
Brands and advertisers are leveraging their platforms to take concrete action against Russia. Some efforts have included buying digital ad space and using the blockchain to slip past Russian censors and reach increasingly isolated audiences. (The New York Times)
TikTok Stories are Here to Stay
TikTok is taking a page out of Meta's playbook by absorbing features from competing apps. TikTok's newest feature pilot—stories—are posts that last for 24 hours before they're automatically deleted, and can be viewed by navigating to a user's profile and clicking their profile picture. Sound familiar? It's pretty much exactly like Instagram. (TechCrunch)
Communicating with a DEI Lens
Representation in the Media Has Come Far—But There's Still a Long Way to Go
A new report by the World Economic Forum found that consumers have come to expect better, more nuanced representation—and trust brands that deliver. By measuring the quality and impact of their representation, the report found that television, film, news, and magazines came out ahead, while gaming and sports lagged. (Forbes)
Coverage of the War in Ukraine is Exposing the Media's Stark Biases
The media's humanized coverage of the war in Ukraine has many wondering why conflict regions elsewhere have not been afforded the same treatment. Language has been a key driver of the double standards: the cold, impersonal jargon that often dominates coverage of conflicts in Africa and the Middle East has been largely replaced by words of empathy and encouragement for Ukrainians. (CJR)
The Future of CSR is Built on Deeds, Not Words
Consumers—especially younger ones—have grown increasingly vigilant of brands who woke-wash their content. Those seeking to make it in the post-brand era will have to work at building values-based connections with their audiences backed by consistent action as employers and members of the community. (A.list)
Podcast Advertising is Surprisingly Effective for Reaching Black and Hispanic Audiences
Host-read ads on podcasts are helping brands reach diverse audiences using voices they know and trust. Agencies connecting brands to content creators are prioritizing ads tailored to smaller but more highly-engaged audiences and building authenticity through long-term relationships. (Marketing Dive)
Comms Insights
PR in Ukraine: Call it "WAR"
While some journalists are cautious in using phrases like "crisis or "conflict," these Ukrainian PR professionals want to be clear. This is war. The goal of their campaign is to "share truth" and "put light on propaganda." (PRWeek)
How Marketers Are Responding to Russia: Speaking Out and Cutting Ties
Marketers are making their voices heard against the war in Ukraine. Epic and Microsoft donated Fortnite game proceeds for Ukrainian aid. Airbnb secured housing for more than 21,500 Ukrainian refugees. Hundreds of companies have blocked their products and services from Russia, including Google, Meta, and Amazon. More than ever, companies are using wallet power to stand up for human rights issues. (AdAge)
Facebook and Google are Now Paying Millions to News Organizations in Australia. Will This Become a Trend?
Video may have killed the radio star, but news organizations aren't going down without a fight against social media. In Australia, several media companies have helped persuade parliament to pass a law that requires Facebook and Google to pay tens of millions of dollars to news organizations whose headlines frequently appear on the platforms' pages. Time will tell whether this becomes a trend in other countries. (Columbia Journalism Review)
Brands Are Claiming Their Territory in the Metaverse–What Does That Mean?
With the rise of NFTs and Web3, brands like Nike and Meta have actively sought to claim digital assets by filing trademarks. The United States Patent and Trademark Office is already seeing a surge of registrations for brands to protect themselves in the meta space. What does that mean for marketers? The virtual market is open, and branding itself is for sale. (AdAge)
TikTok Shares New Marketing Tips: Just Use the App's Features, Okay?
TikTok marketing isn't going anywhere, but if you upload content that ignores the platform's norms and trends, it lacks impact. To be successful, marketers need to utilize the app's features. Enhancing posts by including 3-5 brand cues, custom sounds, and captioned brand cues all make the difference. (Social Media Today)
'Kony 2012' 10 Years Later and Social Media Has Never Been the Same
Once an extremely viral video turned 'slactivist' movement, Kony 2012 now marks the beginning of social media's major presence as an information source for both real and fake news. Now it's commonplace for the earliest images of crisis to flood social media. How that will impact the crises themselves, we're still learning. (The New York Times)
GSG at Work
GSG's Latest Episode of STAFFER
Since 2017, Josh Shapiro has served as the People's Attorney General for Pennsylvania, working daily to speak truth to power and protect citizens' rights. In this episode of the STAFFER, he joins Jim to discuss his impressive career in public service, and his current gubernatorial run. Listen now.
Share The Goods!