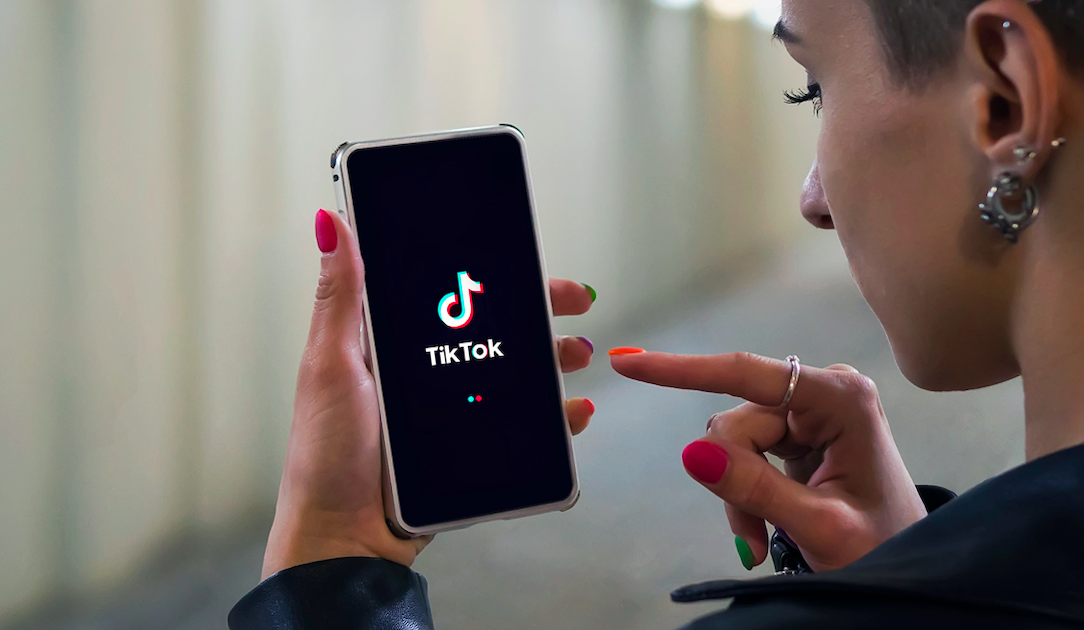 The dark chill of winter is upon us, and we hear Mercury is still in Retrograde, so we'll try our best to warm you up with the good stuff.
The global content marketing industry is booming, and so is TikTok. CreativeX is building an AI-powered tool that helps advertisers measure their DEI efforts. And local news might still be kicking.
In other news, Unilever has been criticized for focusing too much on core values, and not enough on business performance.
As brands develop their purpose platforms, we're taking a look at where their priorities should really be in terms of strategy and authenticity. The short answer? Stand up for the issues that impact the communities you serve and that support your companies.
News On Our Radar
TikTok is Disrupting American Social Media, But for How Long?
TikTok's magical, mind-reading algorithm transformed the ad space to the tune of billions of dollars, allowing users to buy goods directly from the platform, and inviting brands to engage in lucrative partnerships with viral content creators. Now TikTok powerhouse ByteDance faces the challenges of its success, namely balancing censorship regulations. But with a new Singaporean CEO and the American government's eyes on Meta, TikTok seems like it will continue grabbing the world's attention for a long time, three minutes at a time. (The Economist)
Global Content Marketing Industry to Hit $107,540 Million
The global content marketing industry is about to skyrocket. A recent report from Research Dive shows overall revenue will likely rise to over 107,540 million dollars, at a compound annual growth rate of 14.3%, by 2026, due in part to the increased prevalence of omni-channel messaging. Regionally, the Asia-Pacific region is predicted to capture the largest market share, with lead generation expected to be the most lucrative sub-segment. Key players are Contently, HubSpot, and Kapost, among others, all of which are working on new strategies in product development and partnerships.  (GlobeNewsWire)
Communicating with a DEI Lens
Equitable Strategies for Crisis Communications
Effective crisis management is an essential practice for any growth-oriented business, and improving crisis strategies comes with changing how we approach our audiences. This article explores crisis communication strategies that purposefully incorporate equity and harm reduction for diverse workforces and vulnerable populations. (O'Dwyer's)
To Make Diversity Efforts Measurable, CreativeX Built to Analyze Bias in Ad Creative
The Geena Davis Institute on Gender in Media partnered with analytics firm CreativeX to build an AI-powered tool that helps advertisers measure their DEI efforts. The software analyzes how often women and BIPOC are represented and the settings in which they are shown. It can also identify stereotypical depictions in advertisements. Represent, as the software was dubbed, analyzed 3,500 consumer packaged goods between mid-2020 and mid-2021. (Ad Exchanger)
Less Than a Third of Consumers Believe Influencer Content Adequately Represents Diversity in Society
Analysis from UK influencer marketing agency, TAKUMI, revealed that only 28% of consumers think influencer content accurately represents diversity compared to 62% of marketers. Opinions on the role of social media platforms in safeguarding mental health were much more in tune: 23% of consumers and 30% of marketers believe that platforms shoulder the biggest responsibility for protecting their users' mental wellness. (Elite Business)
Comms Insights
TikTok is Sharing The Secret to Success
A recent report from TikTok shares new data on the value of collaborating with influencers on ad campaigns. The findings show that TikTok-specific campaigns produced in partnership with TikTok creators generate higher view rates, while content not created specifically for TikTok performs the worst. This new TikTok data highlights the importance of linking to in-app trends and collaborating with creators, among other insights summarized here. (Social Media Today)
5 Content Marketing Mistakes That Can Stay in 2021
We're in the second month of a new year, and now is as good a time as any to make sure that our worst content marketing habits were indeed left behind in 2021. The common marketing mistakes discussed in this article include not understanding your target audience, failing to diversify content, and forgetting to capture email addresses. (Business 2 Community)
Reimagining How We Think About Local News
Local news is failing and transforming all at once. Many local newsrooms have closed in the past two years, but other news outlets are experiencing growth and success. This article explores the value of communities, and how they extend beyond the target readership of a particular news outlet. News that prioritizes intersectionality and the sub-communities that grow within larger communities are more likely to succeed. (Columbia Journalism Review)
Designing Your Company's Sustainability Report
Sustainability is becoming an increasingly high priority for corporations and their stakeholders. With this trend comes a greater emphasis on sustainability reporting, and how to best communicate that progress. This article discusses the sustainability reporting matrix, a tool that focuses on sustainability reporting standards as they align with the requests of stakeholders. (Harvard Business Review)
With Great Branding Comes Great Responsibility
In a time when corporations are legally acting as people, writer and activist Baratunde Thurston suggests that brands must also become good citizens. He breaks down the definition of a "good citizen" as being rooted in, participating in, and investing in the value of community. For business leaders, this means applying citizenship as a verb and standing up for causes they genuinely care about. These are everyday behaviors that don't add up to awards, accolades, or a tax write-off. Good citizenry is defined by who you are, and that has to be authentic. (AdWeek)
But What Is The Real Value of Aligning With Purpose?
Still need to hear a little more about brand purpose before you move on? So did we. It seems the conversation around the importance of balancing purpose authenticity, strategy, and business fundamentals, requires quite a bit of nuance. In response to a shareholder's criticism that Unilever is focusing too much on purpose values and not enough on business performance, seven APAC marketing experts discuss the relationship between a brand's communication goals and those of their shareholders. (Campaign US)
5 Social Media Trends to Watch
Social media advertising budgets are continuing to spike, as there was a 92.3% increase in social media ad spending in 2021—and that number doesn't seem to be going down. Video content continues to be king, as does influencer marketing, and the combination of video ads with influencer marketing seems to be a recipe for success. Beyond that, social platforms like Instagram, Facebook, and TikTok are all emerging with shopping capabilities. Marketers are finding success by engaging with this new social landscape. (Social Media Today)
GSG at Work
AAPI Advocacy Bootcamp
GSG is honored to host the 2022 AAPI Advocacy Bootcamp with The Asian American Federation (AAF), in partnership with the National Council of Asian Pacific Americans (NCAPA). This six-week bootcamp is an educational resource developed for Asian-serving non-profit organizations. It consists of six webinars designed to support building advocacy skills and developed in response to systemic racism and the ongoing pandemic.
GSG's Latest Episode of STAFFER
In this latest podcast episode, hear from Fiona Hill, who is the Robert Bosch senior fellow in the Center on the United States and Europe in the Foreign Policy program at Brookings. In this episode, Fiona discusses how we can fight back against attacks on our democracy, as well as her new book, There Is Nothing For You Here.
City & State's Political PR Power 50
GSG Founding Partner and CEO Jon Silvan and Partner Justin Lapatine have been recognized by City & State's Political PR Power 50. This list names the top communications professionals in New York who are making a positive impact in the world of politics and policy.
Share The Goods!