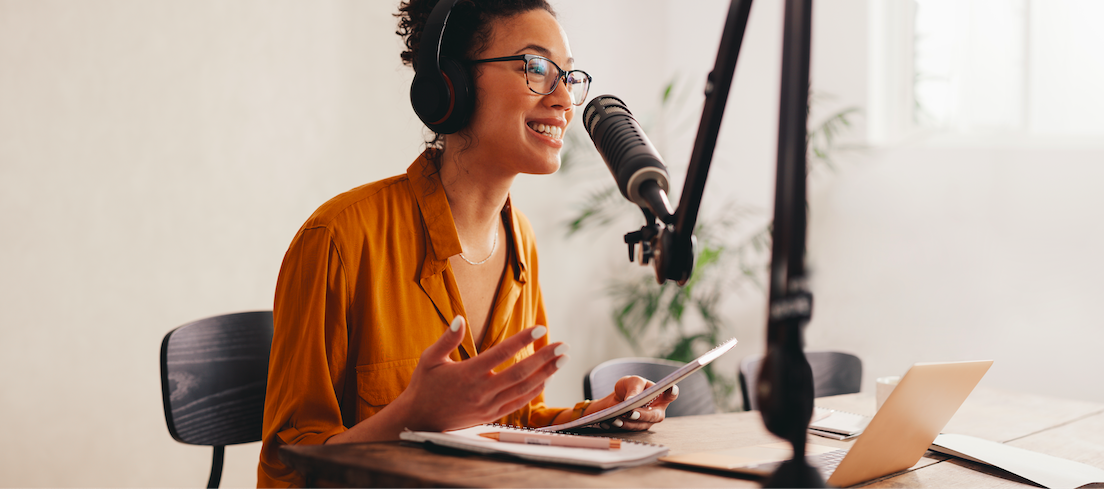 Happy New Year, readers! We can't believe that January is already here, and like so many others, we're reflecting on the past year and looking ahead with renewed optimism and hope for the coming year as we see social good continuing to rise to prominence in the business world.
As we reflect on the new year, we looked back on the trends we saw over 2021 and asked our GSG team to share those we see developing across the next 12 months:
GSG Team's Predictions for 2022
"As companies continue to invest significant and rapidly growing resources in social impact initiatives, the expectation to demonstrate ROI will become more and more pronounced, requiring proponents and advisors like GSG to identify meaningful KPIs to justify these new and increasing expenditures." – Jon Silvan
"Individual content providers (particularly writers/journalists) will continue to break out as independent businesses – and that means public affairs will need to cater more to those individuals as well as the traditional media establishment. That's much harder for people like us because it means having a handle on more substacks, and less reliance on a blast approach to communications." – Jefrey Pollock 
"As the world continues to vacillate between in-person and remote work, The Great Resignation is still well underway, and employee activism has hit an all-time high, effectively communicating with your employee base could be the difference between failure and success for your organization. The stakes have never been higher." – Tanya Meck 
"Due to the pandemic and changes that it has brought, the divide between digital and non-digital will continue to shrink. Some will be surprised that we ever thought that there were separate worlds." – Jeffrey Plaut 
"Since March of 2020, across two different administrations, the US government has enacted six massive bills that respond to COVID. This pace will slow in 2022: the fate of BBB is murky, questions remain about the size and scope of an omnibus appropriations bill, and no other large COVID-related bills are on the horizon at this time. Since many advocacy priorities were attached to previous COVID bills, or were at least part of the conversation, mission-oriented organizations will need to revive tried and true tactics for bringing attention to their issues without the benefit of a news-making and supportive legislative vehicle." – Jim Papa
"Our deteriorating political system will force corporate and nonprofit organizations that ordinarily try to avoid politics to now speak out on political issues that are fundamental to their mission and values." – Matt Canter
"More corporate brands will incorporate ESG and DEI strategies into their bottom line, leading to an increase in communications needs for both internal employee audiences and outside stakeholders, investors, and customers. Entire comms shops will be devoted to sharing the social impact of brands for years to come as the world demands more sustainable companies doing good for the planet." – Jade Floyd
"For the first time ever, large to mid-sized media companies and brands like Proctor & Gamble, GM, and pharma brands will move diligently to include more minority/diverse-owned publishers into their consideration set for ad dollars. Brands that previously were either unseen, unknown, or under the radar of the large media companies will be evaluated for sizeable media buys. There are issues like certification or non-certification which can prove to be complicated and thorny issues for smaller 'mom-pop' publishers that have a solid audience, but don't have the bandwidth to deal with legal fees and paperwork. Right now it's all a bit grey, but later in the year, this should start to delineate a clear path to revenue." – Robert Lee
News On Our Radar
Corona is Opening a Branded Private Island to Teach Sustainability
Taco Bell opened a hotel, now Corona beer will operate a vacation spot? Welcome to Corona Island, located in the Caribbean off the coast of Colombia. The brand will offer beach vacations to guests as a part of its ongoing sustainability agenda, with educational activities that focus on conscious consumption and sustainable living practices. Corona is leasing the island from the government of Colombia and plans to open in 2022. (AdAge)
Podcasting is a Valuable Social Marketing Tool
If you haven't started one already, podcasting can be a great way to tap into your target audience. This type of media can be consumed at the leisure of your listener, whether it be while driving, washing dishes, or doing a host of other activities. More importantly, podcasting also allows brands to give more information, context, and nuance than a single social media post or running short ads. In a time where consumers are craving authenticity, podcasting can be the pathway to making the real connections brands communicators are looking for. At GSG, we've taken the plunge and started The STAFFER, a podcast hosted by our own Jim Papa. (Inc.)
Comms Insights
Are Your Data Visualizations Racist?
It's time to think about making your data and visualizations more equitable. Often, that starts by applying equity at every step of the research process. That means using inclusive language, ordering data purposefully to ensure certain groups are not given outsized importance (for example, naming "white" first in race or "men" first when listing gender), and ensuring that colors used in data sets meet accessibility guidelines. Approaching data and their visualizations with purpose can help avoid further marginalizing communities already experiencing discrimination. (SSIR)
Communicating Brand Purpose: What's Your Story?
Stakeholders are now demanding ESG and purpose in their brands, which means these brands need to continuously communicate their mission, contributions, and commitments. Find out how leading brands are sharing their stories and how they're letting their investors, employees, and audiences guide their services and the messaging that goes with it. (PR Week)
Survey: 81% of Marketers See Brand Values Influence Over Ad Buying
Brand and corporate values are playing a much larger role in media buying than they used to. According to a new survey of brand and agency marketers, 81% of marketers say that their values have been weighed more heavily this past year than any other, and 60% report that they would be willing to drop media partners that fail to meet their standards. Topics high in priority are anti-racism and social justice issues, combating the pandemic, and the climate crisis. These findings signal that marketers are willing to rein in their reach as consumers keep up the pressure to live up to their stated values. (Marketing Dive)
How Marketers Can Make Way for the Multicultural Mainstream
US audiences are more diverse than ever. Not only that, but they're socially conscious and digitally native, wanting more "in demand, on demand" content. Google's recent research of multicultural audiences revealed three major discoveries: diverse audiences have adopted streaming services faster than the general population, making video the preferred way to engage with relevant content; online video is where this group's identities and interests meet; and audiences want to hear from the brands they follow, especially when it involves their shared values and quality content. (Google)
GSG at Work
Media Racial Bias Report
In collaboration with our partners, Equal Justice Initiative (EJI), GSG has published a report on the role of racial bias in the media as it pertains to coverage of people prosecuted in the criminal court system. The report, Innocent Until Proven Guilty? A look at media coverage of criminal defendants in the U.S., uses data from 10 case studies of criminal cases to analyze differing portrayals of Black defendants and white defendants, resulting in unreliable court outcomes. Our data points to a racial bias in over 20 different topics surrounding media coverage, including the use of imagery, language choices, framing of defendant and victim, and reporter background.
Share The Goods!