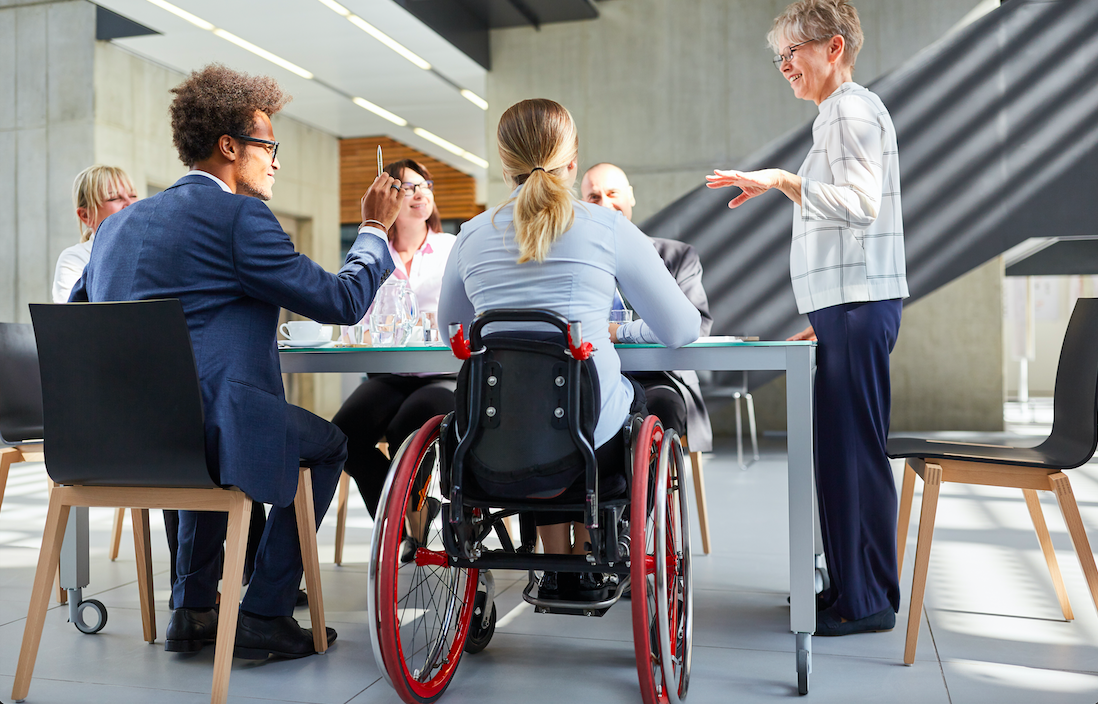 Hello, readers.
We've seen a plethora of articles on how communications professionals can make storytelling more inclusive. This past month, Vox Media released a new project that shows how brand content can be done beautifully in a way that doesn't feel forced.
All roads seem to lead to creating inclusion through purpose, and our newsletter this month dives into how one communications expert's work with nonprofit leaders on equity issues has forced them to turn inward. Meanwhile, SSIR shares that if you're not already, it's time to tell stories from an intersectional perspective, as immersing audiences into the multifaceted lives of characters helps inform audiences of problematic systems in place and inspire them to act. Plus, a new Facebook study reveals that mandates for creative teams can lead to the inclusive content we want to see.
All this, and more, as we continue to push the needle forward in social good communications. Here's the best of what we're reading:
News On Our Radar
Vox Media Builds Visual Experiences for Podcasts, Opening Accessibility to Deaf Audiences 
Vox Media recently partnered with Straight Talk Wireless on a new branded podcast, More Than This. But this time, Vox set out to create a podcast that could be seen and emotionally felt, resulting in a completely immersive experience that is accessible to deaf and hard of hearing audiences. The company worked with engineers, graphic artists, and user experience designers to create a highly visual transcript, opening the door to marketers creating branded content with an accessible lens. (Nieman Lab) 
Census Bureau's First Data on LGBTQ+ Indicates Deep Disparities 
In July, the U.S. Census Bureau began asking Americans about their sexual orientation and gender identity, marking the first time the federal government had captured data on the LGBTQ+ community in large national surveys. The Household Pulse Survey measures economic markers during the pandemic, revealing that LGBTQ+ community is more likely to lose employment, face housing insecurity, and have difficulties paying for household expenses, including food. Though including this group in national data is an important first step, it will require real policy changes to mark true progress. (The 19th) 
Lego to Remove Gender Bias and Stereotypes from Toys 
Lego, the world's largest toymaker, has committed to encourage more inclusive play in an effort to ensure that children's creativity is not limited by gender stereotypes. A global survey of 7,000 parents and children found that 71% of boys worried they would be teased if they played with toys associated with the opposite gender, while only 42% of girls expressed this same concern. Nonetheless, only 24% of parents would recommend Lego toys to a daughter. The study showed that girls are ready to push gendered boundaries, but it's up to the rest of society to stop hindering their growth. (Forbes) 
Facebook Publishes New Report on Inclusive Advertising 
Facebook polled hundreds of advertising and marketing professionals to get a better understanding of the current state of diversity in advertising, and more specifically, to identify what's holding inclusivity in the industry back. A lack of diversity on advertising teams at all levels is partly to blame, as is the absence of clear mandates to create inclusive content. Overall, creators expressed a need for more direction, resources and tools necessary to create inclusive and representative content. Find out what other obstacles were discovered, and the suggestions to overcome them, in the full report. (Social Media Today)  
TikTok's New Features 
The social media platform boasts 1 billion active users, meaning one out of every eight people on the planet use the app. But the platform won't be focusing only on the short-format videos that made it so popular, according to COO Vanessa Pappas. Papas recently announced at a tech conference that users can expect more product innovation e-commerce, and longer-format video. (Inc.) 
Comms Insights
Intersectional Stories are Key to Helping Communities We Serve 
Marketers and social change communicators see storytelling as the most effective way to teach about national systemic issues, however, incomplete stories leave audiences to fill in the gaps. The solution, according to SSIR, is intersectional storytelling, which can transport audiences into the lives of characters navigating real life systems of inequality, racism, classism, and a host of other -isms. If social good communicators can create more layered and intentional storytelling around marginalized voices, audiences will have a much better understanding of complex systemic issues and will be inspired to act. (SSIR)  
Creating Meaningful Branded Content? Try a Journalistic Approach 
Marketers often end up bombarding audiences with branded content by focusing on the conversation funnel. Though marketers have the best intention, this focus may not actually be the most efficient way to gain and maintain loyal customers. According to Adweek, the inverted pyramid journalistic approach is the best way to create lasting relationships through content. That means introducing the audience to the most important information first. And while brands think they do this, oftentimes they put their own products first, making their content less relevant. (AdWeek)  
CSR Strategy Should Be Goal-Oriented, Achievable, and Authentic 
Organizations are stepping up and pledging to help solve some of the largest environmental and social challenges of our time. While vital, it's also important that corporate responsibility strategy reflects the company's brand, business strategy and culture. Authentic and achievable CSR goals and strategies will not only be met with success but will also help companies avoid negative perceptions of greenwashing and performative activism. (HBR)  
Video: How Creative Minds Are Rethinking Storytelling 
Google asked global creative leaders how they're rethinking online video storytelling. Thinking like a consumer, producing authentic content, using data — such as audience comments — to continue the conversation and adapt creatives, and communicating brand messages differently across platforms are just some of the many key strategies. Find out how some top creative minds are evolving their approaches to storytelling in the interview. (Google)  
Facebook's Outage a Reminder that Content Strategies Should Expand Beyond Social 
Marketers all over the world were caught off guard the day that Facebook, Instagram, and WhatsApp went offline. It's another reminder that brands should diversify their published content, be it through a white paper, blog, podcast, newsletter or by branching out on other social media platforms like TikTok and YouTube. Building out an expanded content strategy will ensure communication lines with your audience stay open despite the occasional disruption. (PR Week)  
Best-In-Class Brands Lead with a Story 
Humans share experiences through stories. It's how we communicate who we are, our histories, how we connect with one another, and more. Brands work the same way, and the most successful ones are incredibly thoughtful in their storytelling. Fast Company details how communicators can use this power to give their brands a clear point of view, reveal an organization's true personality, and tap into customer needs. (Fast Company)  
Telling Stories About Equity Forces Groups to Turn Inward 
Communications expert Eric Rigaud of Buoyant Partners, a marketing and communications firm, reflects on his experiences working with nonprofit leaders on racial equity storytelling. Unlike large companies, these nonprofit groups confronted tough issues like white privilege, implicit bias, and philanthropy's role in racism head on, in real-time interviews with Rigaud. Riguard saw a commitment to bake equity into the DNA of the organization for lasting impact, rather than checking a box on a strategic planning list. The result? Early racial reckoning in the philanthropy space and the viral videos to match. (The Chronicle of Philanthropy) 
GSG at Work
GSG's Eye on the Economy: October 2021 
This month, we released our Eye on the Economy research series, a report taking an unbiased look at conflicting perceptions of the economy. Find out our insights on the pandemic big picture, what's worked to prevent economic fallout, what's keeping Americans hopeful, and what groups favor which political parties' economic policies. (Eye on the Economy)  
Read the new Navigator Survey
The key takeaway: there is increased optimism on the state of the pandemic again as a plurality of Americans believe that "the worst is over," though worries still persist about the economic recovery and infection rates in children. Bipartisan majorities continue to approve of the vaccine rollout, with seven in 10 reporting to be personally vaccinated. (Navigator)  
Levering Employee Comms
With hiring in a constant state of flux, many companies are filling open positions at an unprecedented pace. As much of Corporate America continues to work remotely, employee communications are even more critical in order to engage and retain talent both during and after these challenging times. GSG partner, Tanya Meck, shares five expert tips for boosting communications during a hiring surge. (Forbes) 
Share The Goods!