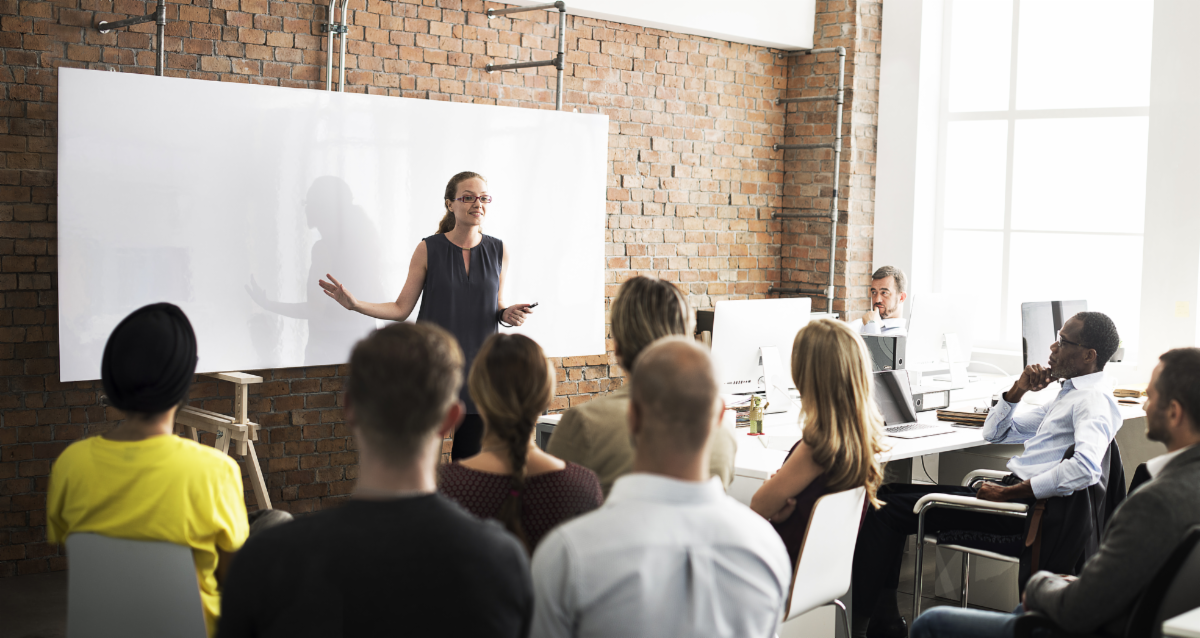 And just like that, it's Fall. We hope you're heading into this new season rejuvenated as you keep social good top of mind in your work.
There's a lot on our radar this month:
Twitter is experimenting with creating interest-based communities, companies are using their voices to come out against Texas' controversial abortion law, and for the first time, DEI courses have made LinkedIn Learning's most popular course list, indicating that workers and business leaders believe that diversity and inclusion are far more than a trend.
Amidst the continuing pandemic, the CDC releases a living document of inclusive language for health communicators, GSG offers tips on how to be truly inclusive of Latinx communities during Hispanic Heritage Month and beyond, and Melinda French Gates cites data from our GSG research in her latest piece in TIME magazine.
With that, we kick off The Goods for October.
News On Our Radar
Growing Number of Companies Speak Out Against Texas Abortion Law
Weeks after Texas' restrictive abortion law, SB8 or the "Heartbeat Bill," was passed, some companies are taking a stand and speaking out. GoDaddy shut down an anti-abortion website for violating terms of service while others have created funds to cover employee legal fees for women seeking healthcare. (Business Insider)
Twitter is Supporting Healthy Conversation for Interest-Based Communities
Twitter's latest experiment, Communities, is making it easier to connect with others who have shared interests. Users will be able to join new social hubs and tweet to those audiences rather than their usual follower base, allowing for expanded reach. Communities will be created and maintained by moderators, offering a new opportunity to engage interested audiences with content they care about and create intimate spaces for real conversation. (TechCrunch)
Facebook Taps ATTN: to Create Social Good Content for Climate Week
The social network partnered with media company ATTN: to create climate-focused content to coincide with Climate Week during the United Nations General Assembly. The first video features Sydel Curry-Lee, sister of NBA star Steph Curry, visiting a California farm working to combat food injustice and build a more sustainable food system. (AdWeek)
Communicating Through a DEI Lens
LinkedIn Learning's Most Popular Class of 2021 is About Unconscious Bias
Millions have turned to LinkedIn Learning to boost their skills this year, and for the first time, those geared towards diversity, equity, and inclusion have made it to the platform's most-viewed courses. Unconscious Bias tops the list at the #1 most popular course, with three other DEI classes on the top 20, reflecting a growing commitment towards progress in equity. (CNBC)
Understanding Hispanic and Latinx Diversity is the First Step to Celebrating This Audience
As communicators continue to recognize Hispanic Heritage Month, it's more important than ever to celebrate this group in ways that represent its true diversity. From uplifting indigenous Latinxs to embracing diversity in music, there are many ways to celebrate Hispanic and Latinx individuals authentically. (AdWeek)
It's Time to Add 'Belonging' to Workplace DEI Strategy
There's a difference between workplace inclusion and an employee feeling like they truly belong. One Deloitte study found that over 60% of employees hide a part of their identity, appearance, personality, and more from their colleagues. Organizations that value true diversity can adopt a culture of belonging for their employees, where everyone can feel psychologically safe and can bring their best selves and ideas to work. (Fast Company)
CDC: Health Equity Guiding Principles for Inclusive Communication
The COVID-19 pandemic brought long-standing health inequalities into the spotlight. To help build a healthier nation, we need to tackle the systemic challenges that caused these inequities in the first place and adjust how we address the public about these issues. The CDC published a relevant resource intended to guide health communicators in adopting an inclusive approach to public health efforts. (CDC)
Comms Insights
Taking Your Brand's Storytelling to the Next Level
For business leaders wanting to accelerate their thought leadership status in their sectors, self-publishing can be the answer. The key to that success, however, means crafting an effective narrative and connecting with audiences authentically. Rolling Stone explains how to meet your audiences where they are, refine your tone, and tap into the power of emotional storytelling, all while building brand loyalty in the process. (Rolling Stone)
Research: How to Position a Luxury Brand as Sustainable
Research has shown that a majority of consumers are attracted to brands that have high ESG standards. This can pose a problem for luxury brands if the public perceives luxury goods as being indulgent or destructive to the environment. Harvard Business Review offers a different strategy for luxury marketers on how to communicate a brand's ethics by demonstrating the brand's authenticity and by uplifting the expert artist-craftsmanship of the brand in storytelling. (HBR)
CEOs are Empowering PR Pros to Lead Their Purpose Agendas
Purpose is the common thread in the latest issue of PRWeek, which spoke to GM's head of global communications about carbon neutrality and going electric. They checked in on 50 companies' Statements of Purpose to see who has fulfilled their promises and who has come up short. PRWeek also partnered with Boston University for their fourth Communications Bellwether Survey to demonstrate the role of PR in shaping culture in business. As business and communication leaders tackle new challenges, social good practitioners like to see purpose being centered. (PRWeek)
Verizon Inspires 9,400 Acts of Kindness
Late last year, Verizon partnered with Kindness.org to survey the nation on how they express kindness. The joint campaign made a call to action, asking people to pledge to commit an act of kindness, such as calling a family member, thanking a colleague, or paying a good deed forward. The campaign generated 9,400 pledges reminding the nation of the importance of continued kindness, especially after such a difficult year. (PR Week)
GSG at Work
Melinda French Gates: It's Time for National Paid Leave
In TIME magazine, Melinda French Gates makes the case for passing a national paid leave and medical leave law. She cites GSG's Paid Leave for All Action study as a part of her argument finding that 69% of likely voters across seven battleground states would be willing to pay more in taxes in exchange for federal legislation protecting paid leave. (TIME)
Our new Navigator Survey is Out
The key takeaway: most Americans oppose the Texas abortion ban, identify as "pro-choice," and feel that abortion rights are at risk across the nation. There is also concern about the law's lack of exceptions for rape and incest, the deputizing of civilians to enforce the law, and the possibility that illegal and unsafe abortions will increase as a result of such legislation. (Navigator)
Check out our Research Library
Explore GSG's research across a range of issues that help understand public opinion and shape national conversation, from gun violence reform to social justice. (Research Library)
Share The Goods!