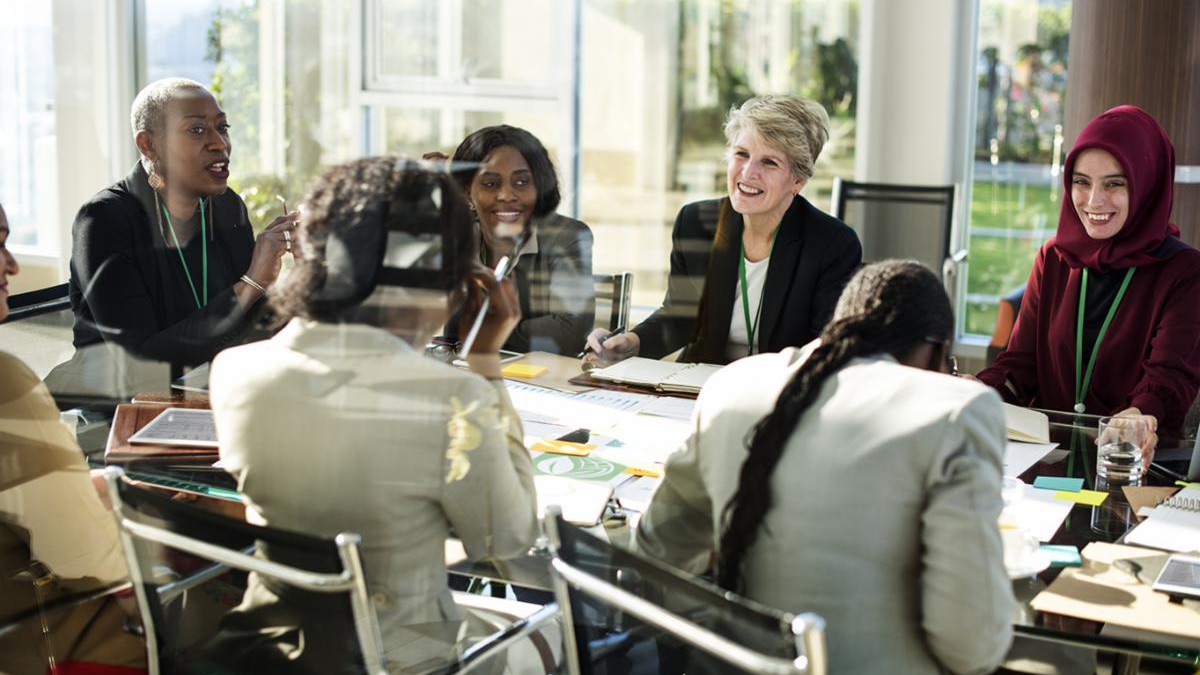 Welcome back to The Goods, your monthly resource for social impact and advocacy communications news, and a special hello to our new subscribers.
There's a lot to dig into this month in the world of comms. A new survey takes a look at DEI importance and integration for professional communicators at work, Instagram announces a pivot away from being just an app for pretty pictures, and Columbia Journalism Review shares a helpful resource for journalists who should be quoting a lot more female experts in their stories.
We also share LinkedIn's new business magazine, data on the best days and times to send your marketing emails to optimize those open rates, and actionable tips you can use in your video marketing strategies.
Ready? Let's get straight to The Goods.
News On Our Radar
Survey: More Organizations are Incorporating Equity in Communications 
The Communications Network surveyed its network to determine where the nonprofit and foundation communications sector stands in DEI. Where are areas of strength? Are there gaps between intention and action? Read the report here.
You're Probably Not Quoting Enough Women. Let Us Help You.
Diversity is lacking in sources and those called upon to lend their expertise on issues. To help, the Columbia Journalism Review has begun compiling a resource of female, nonbinary, and people of color who are experts on the media. See the list, submit additional contacts, and spread the word.
Research: A Comprehensive Look at Likely Changes in Communications
Ragan's PR Daily looked at changes communicators expect to see in the industry within the next three to five years. At the top of the list? Increased focus and investment in DE&I. Read on to find out the findings from the third annual Communications Benchmark Report.
Podcast: Inside the Toxic Mediasphere of Black Exceptionalism
In CJR's The Kicker podcast, hear a conversation between two Ivy leaguers who discuss the lack of context in the media covering high-achieving Black students. What's missing? An examination of the systemic circumstances which make their situations outstanding or newsworthy to begin with.
The Argument Over Content Moderation is Missing Context 
The consequences of online disinformation are real, but censorship of legitimate free speech can be just as damaging, especially if misused by those in power. Poynter discusses the need for more nuance and transparency in the conversation. A much better understanding of how our algorithms work would help audiences understand how technology is affecting their viewpoints.
Communications and Marketing Trends
TikTok Courts Marketers with Two New Features 
TikTok is integrating Vimeo's video creation tools, which include custom video templates optimized for the platform, within its Ads Manager. Small and medium-sized businesses can produce and publish ads directly to their audiences. Brands will also be able to uplift existing organic videos through TikTok's Spark Ads feature.
Facebook is Investing $1 Billion in Content Creators 
Mark Zuckerberg announced that Facebook and Instagram are investing over $1 Billion in creators through the end of 2022. They will provide seed funding for creators to produce original content through their platforms and create bonus programs to pay creators who hit content milestones.
LinkedIn Publishes Digital Magazine of Business Growth Tips
Ready for Business 2021 is LinkedIn's new magazine to help businesses drive growth. Filled with interviews with marketing leaders, a guide to video advertising, thought leadership tips and more, the magazine is a helpful resource for marketers as they develop their digital strategies.
Instagram Expands Data Insights to 60 Days 
Good news for Instagram marketers: the platform announced that it is doubling the data tracking period with Instagram Insights, allowing analysis of 60 days instead of 30. Later this summer, that will further expand to 90 days, providing much more capacity for measuring account performance.
Nonprofit Video Marketing Trends and Tips
Organizations are doubling down on the video strategies that were developed during, and accelerated by, the COVID-19 pandemic. Here, find the top three trends in video, ways to elevate your video marketing strategies, plus the biggest takeaways with actionable tips you can start implementing immediately.
The Best Time to Send an Email
What are the best days and times to send emails? Analysis of over 4 billion emails from 1,000 active senders may give us the answer. HubSpot has the details on when to click send for the best open rates, click through rates, lowest unsubscribe rates, and more.
GSG at Work
Changemakers Q&A: Clint Odom, VP, Strategic Alliances & External Affairs, T-Mobile 
Odom shapes T-Mobile's public policy agenda, increasing awareness on issues like 5G deployment, privacy and broadband adoption. In GSG's latest Changemaker Q&A, get his take on corporate engagement, ongoing social impact work, and continuing work on civil rights and social justice initiatives that go beyond society's major inflection points.
Advancing Political Polling FAQ
The last presidential election was a watershed moment for political pollsters. Since that time, our team has been working hard to understand the challenges of how to make our polls more accurate. We analyzed 30,000 interviews from key states to uncover the answers to the polling industry's biggest challenges. Read more about them and how we plan on addressing these challenges moving forward.
Guiding Principles for Inclusive, Accurate & Unbiased Coverage
We often see topics like abortion, immigration, gun violence and LGBTQ+ as a part of the national conversation but without all the key facts or diverse perspectives necessary for the full picture. We partnered with NARAL Pro-Choice America to establish the Guiding Principles for Inclusive, Accurate, and Unbiased Coverage to help journalists cover these issues with the context and nuance they deserve. 
We're hiring
Our firm is hiring for a number of communications, public affairs and research team members. Please take a look at our senior, mid-level and junior roles. Our culture and values play an integral role in how we operate, and we work hard to bring passion, energy, and drive to everything we do. Join us!
Share The Goods!