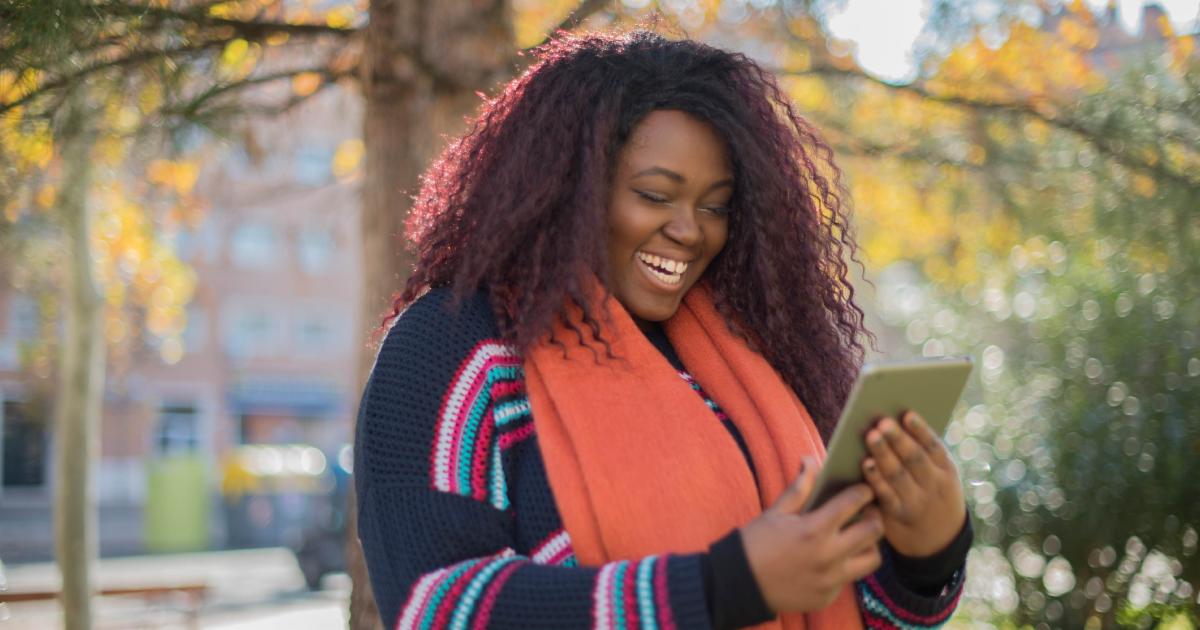 Welcome to The Goods, Global Strategy Group's (GSG) new monthly newsletter designed to keep social impact and advocacy communicators abreast of developments in the media and digital space. At GSG we've worked with countless brands, foundations, and nonprofits across many sectors. We are movement builders who craft winning communications campaigns to influence public opinion, advance goals, and reach audiences.

This newsletter is filled with news you can use, tools and techniques used by leading institutions and platforms, plus learning opportunities straight from our team.
This month, we share news about how brands are adding more diverse voices into their marketing processes, which companies are promoting health and wellness as we move past COVID, and we've identified the latest trends in social media with helpful tips marketers can start implementing immediately into their strategies.
News On Our Radar
Getty Images x GLAAD: Improving LGBTQ+ Representation
Inclusion in media makes a difference. Getty Images partnered with GLAAD to inspire media and advertising industries to be more inclusive and authentic in representations of the LGBTQ+ spectrum, publishing a helpful guidebook for inclusive visual storytelling.
Spotify's Next Dilemma: Grappling with Hate Speech
What to identify as offensive content or hate speech has become increasingly difficult for the popular streaming service, which is tackling the issue across the types of content the platform broadcasts.
Unilever Doubles Down on Fighting Ad Stereotypes: Marketer of Dove and Axe Will Require All Brands to Have Diversity Plan Across Marketing Process
Unilever is launching the "Act 2 Unstereotype" program, including "inclusive thinking" throughout the marketing process, working with more diverse groups on both sides of the camera, and committing to a 100% ban on changing models' body shapes, sizes and skin color.
Meditation App Calm Says It Will Pay Fines for Tennis Players Who Skip Grand Slam Press Appearances like Naomi Osaka
On the heels of Naomi Osaka's exit from the French Open, Calm announced that it will pay the fine of any Grand Slam tennis player who decides to opt-out of appearances due to mental health.
How Brands Can Help Reshape Post-COVID Public Life to Maximize People, Planet Health
Representatives from PepsiCo, Vail Resorts, and William & Mary share their strategies as they move towards a post-COVID world with changed health and safety behaviors, all while keeping sustainability top-of-mind and encouraging positive consumer behaviors.
How Sweetgreen's In-House Agency Helps Delivery Healthy Messages
The fast-casual chain recently built-up an in-house agency responsible for marketing, communications, advertising, and packaging that works across every touchpoint of the brand. Being in-house allows the team to maintain an authentic brand identity and promote a culture built on health and sustainability, whether it be through new campaigns or ongoing partnerships.
Brand Insights and Best Practices
The 6-Second Video is Out, Award-Winning Storytelling is In
There's a new opportunity for brands to reach their audiences, and it's through long-form media rather than content interruption. Entertain with compelling storytelling that people care about while finding an authentic role for the brand by tapping into a new era of branded entertainment.
75% of People Watch Mobile Videos on Mute: What That Means for Advertisers
This year, brands are allocating more than half of their overall advertising budgets to digital video. New data shows how human behavior — across every age demographic — has shifted and how advertisers can utilize this information to reach their audiences more effectively.
2021 State of Social Media Report
Netbase Quid released its latest report on the landscape of social media. Get the latest on the biggest trends, which social channels are having the most impact on business, how to utilize the power of influencers, how to monitor brand health, and more.
Facebook for Business: Topics to Watch
Facebook shines a spotlight on which topics of conversation are on the cusp of going mainstream on Facebook and Instagram. Find out which four topics grew the most in Q1 2021, why they're popular, and which demographics are driving the conversation.
Performance and Brand Marketing, What's the Difference?
As it turns out, most actually don't know the difference, according to a survey of 400 marketers. A white paper by 3Q Digital differentiates the two, looks into how the traditional marketing funnel has evolved, and how marketers can grow their brands across the entire customer journey.
GSG at Work
Changemakers Q&A: Casey Acierno, Media Responsibility Lead, Social Impact at Spotify
Acierno leads the way on global campaigns to connect and engage artists, employees, and listeners. We sat down with her recently to discuss the Media Responsibility practice at Spotify, which uses storytelling to supercharge impact.
Get the latest on digital and creative for non-profits and advocacy organizations.
Learn more about GSG's creative + digital agency The L@b here. The L@b delivers big idea concepts, creative direction, full- service video & content production, plus a full suite of powerful digital media capabilities to our public affairs and advocacy clients.
We recently released a new research study on African American voters that explores political preferences, social attitudes, and voting behavior. The report, Promises Made Must Be Promises Kept: African American Voters Priorities 2021, is the latest edition of our annual study of African American voters intended to take the temperature of Black America on political issues, social attitudes, and voting behavior.
Our firm is hiring for a number of communications, public affairs and research team members. Please take a look at our senior, mid-level and junior roles. Our culture and values play an integral role in how we operate, and we work hard to bring passion, energy, and drive to everything we do. Join us!
Liked The Goods? Be sure to share with a friend!