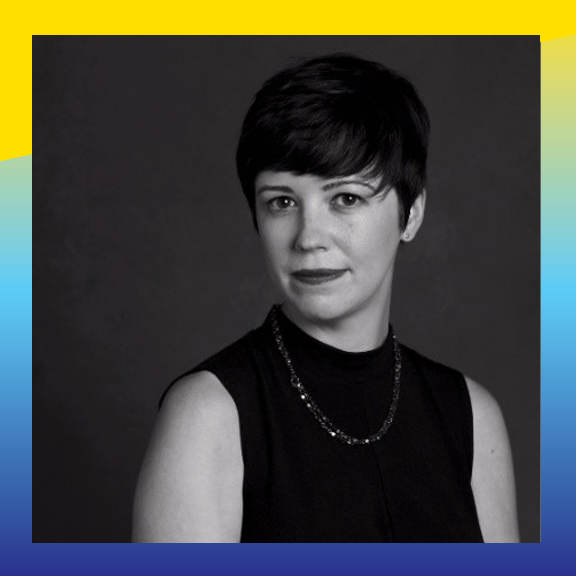 Whether it's using the best of Spotify to get out information about the COVID-19 vaccines or participating in the 2020 election, Casey Acierno has led the way on global campaigns to connect and engage artists, employees, and listeners to inspire action.
Casey specializes in leveraging storytelling and culture to make an impact. Currently, she leads the Media Responsibility practice within the Social Impact team at Spotify. The Media Responsibility practice supercharges impact at Spotify through storytelling and through the accurate, responsible, and progressive depiction of the communities and issues that resonate globally with Spotify's listeners.
When you/your organization does engage, what defines success or failure? How do you measure that?
Different campaigns have different success metrics, but one that I find personally inspiring is whether the work leverages the best of Spotify and is something only we could do. We're in the process of creating a global campaign encouraging our consumers to make an educated decision on the COVID-19 vaccines. Of course, we're donating pro-bono ad space to distribute trustworthy vaccine information and providing listeners with up-to-date vaccine content on our platform's COVID-19 Guide Hub, but I'm especially excited about our content integration strategy, partnering closely with our global podcast studios to get credible information to our listeners through the voices they already trust. The success of this strategy depends on the support we're able to activate across the company, and the fact that we've had so much global engagement from our teams on this topic proves that we're meeting the mark in that regard.
Can you share a bit about the risk/reward conversation you have when determining your approach engaging on social or political issues? Who is part of that conversation?
When it came to Spotify's approach for the 2020 U.S. election, we knew that we wanted to ensure that the work we were creating was nonpartisan — but what "nonpartisan" actually means can be a shifting target. The Social Impact and Government Affairs teams at Spotify partnered closely together to really think through what "nonpartisan" would mean to our audience, and what that definition would mean for the brand, our employees, and, of course, our listeners. We wanted to make sure we connected with our listeners and helped them exercise their right to vote. At the end of the day, as a platform for all voices, we knew that "nonpartisan" meant we had to ensure that all our users felt heard and supported coming into the election, regardless of their personal political stance.
Some companies engaged very publicly around the election, while others had hard and fast rules around no politics at work. How did your company decide their role in the past election?
Every brand has its own unique opportunity and obligation to impact a part of the U.S. electorate, no matter who their consumers may be voting for. It's our belief that the private sector can and should find ways to utilize what consumers and employees love about their brand to inspire and empower them to vote. We should all aspire to be a country in which every eligible voter is able to have their voice heard. 
At Spotify, we recognize our unique ability to use the power of audio to inspire our millions of listeners – as well as creators and employees – in the U.S. to take action by participating in the civic process. Our 2020 election campaign was built to activate the entire Spotify ecosystem with civic engagement programs customized to reach specific segments of our audience. We launched messages sent from first-time-voting artists to their biggest first-time-voting fans, support on how to keep your listeners informed on the election for podcasters, a data-driven asset for creators showing the impact their U.S. fans could have on the election, and many more. 
Has your organization weighed in on the election – internally, externally? If yes, what did you do and why was that important for your organization?
In the U.S., voting can be complicated and confusing: laws vary drastically by state, it can be tough to find clear and accurate information, and during a global pandemic, voting has only become more difficult. To help consumers, creators, and employees feel empowered to vote in the 2020 U.S. election — while providing real, actionable solutions to the problems faced by voters — Spotify launched Play Your Part, a wide-ranging multiplatform initiative that brings messages about civic engagement to our audience wherever they are from the voices they trust the most. During the two months of the campaign, nearly 850,000 Spotify fans in the U.S. visited Spotify's election resources provided through Play Your Part, and over 70,000 people have taken concrete action to vote. 
The campaign consisted of the following components:
A hub making it easy for young people to be informed voters, including original playlists curated by artists and influencers like Becky G, Kelsea Ballerini, and Mo Bamba. Videos reminding fans of our biggest playlists to vote, like RapCaviar (Big Sean, Saweetie); Hot Country (Old Dominion, Lauren Alaina); Rock This (grandson, Badflower), and more.
Direct messages to users, including messages sent at key moments on the election calendar to provide millions of voting-eligible Spotify users the resources they need to get registered and make a plan to vote, and a special set of messages encouraging first-time voters to register sent by their favorite first-time-voting artists.
Original content making it easier for our audience to vote, including videos showing how some of our audience's favorite creators vote, including: how to vote by mail with Young M.A., how to lowkey vote 2020 with Avenue Beat, how to research the candidates with Pink Sweat$, and how to get your friends to vote with Amanda Seales; and a full day of programming on @Spotify's Instagram Stories for people waiting in line on Election Day. We kept voters entertained with videos and games, while giving them all the information they need on voting rights. We also launched prominent Out of Home messaging billboards within a mile of polling locations across Michigan, Georgia, Florida, Ohio, and New York City with messages encouraging voters to stay in line while at the polls.
Integrations into popular podcasts, like Parcast's Famous Fates: Movers and Shakers, Spotify Original Dope Labs, Gimlet's Resistance, and many more with messages on getting out the vote, and via a takeover of Anchor's Sponsorships platform, giving podcasters the opportunity to donate their ad space to get their listeners prepared to vote.
Tools and information to help creators support their fans in voting, including a toolkit and an Instagram Live event in partnership with Anchor and First Draft to help podcasters navigate online information, use their platform for good, and keep their listeners accurately informed this election season and toolkits for artists and podcasters to encourage them to use their platforms to get their fans and listeners registered and voting, from PSA messaging to in-show integrations and more. We created a custom data asset accessible by U.S. Spotify for Artists' users that compares the number of the artist's yearly U.S. listeners to a comparable region in the U.S. — to make clear the impact their fans can have on the election if they all voted.
Partnerships with leading nonprofits, including HeadCount, BallotReady, the Civic Alliance, and the Election Protection Hotline to create custom resources for our audience.
Our first-ever employee civic engagement ambassador program, which empowered Spotifiers to help fellow employees navigate the complicated and confusing electoral system in the U.S., through "office hours," panels, and more.