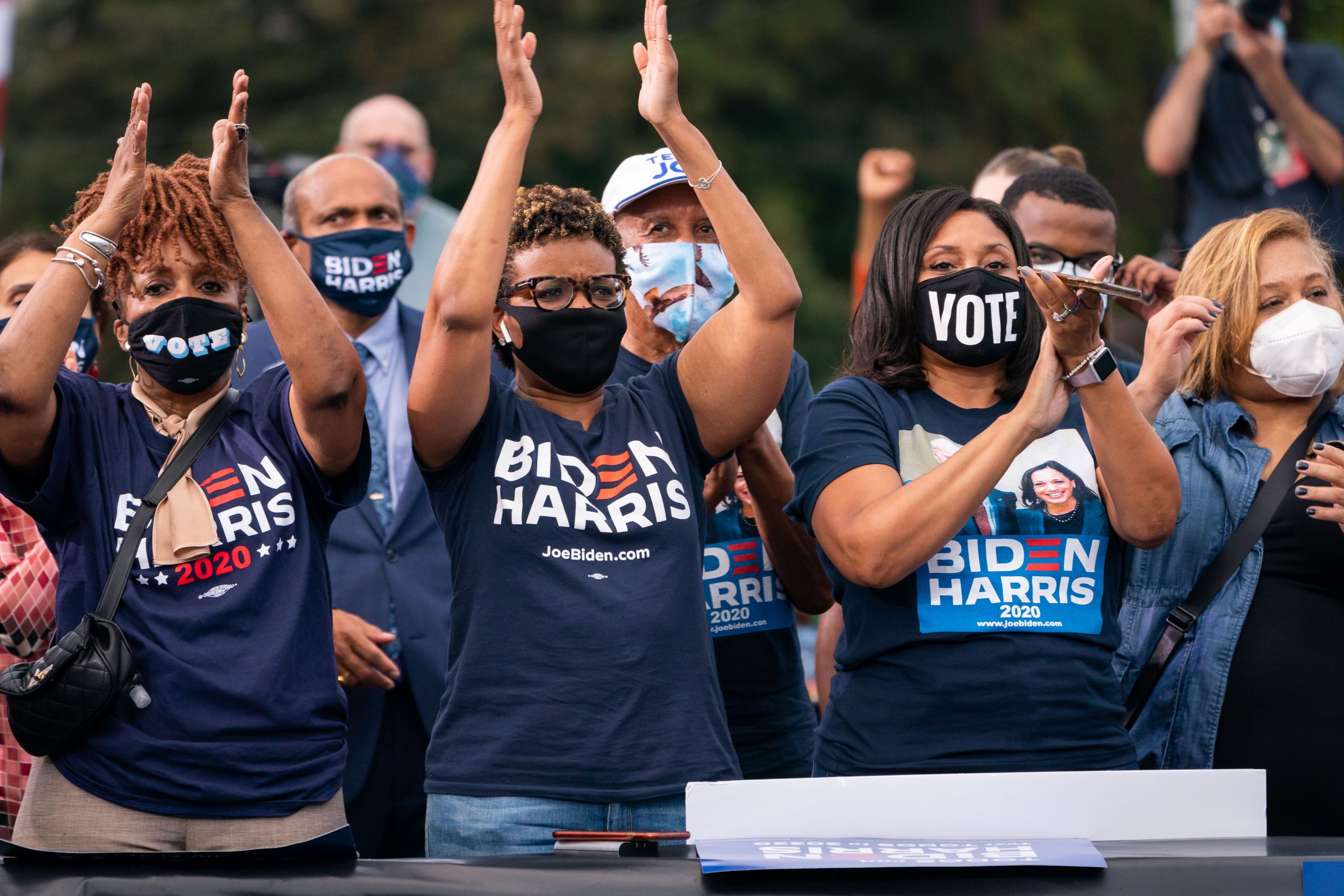 Global Strategy Group is excited to share the latest edition of our new, annual study of African American voters – now in its second year – intended to take the temperature of Black America on political issues, social attitudes, and voting behavior.
Political actors have come and gone, yet very little has changed for too many Black Americans. If 2020 did nothing else, it outlined in stark relief the racial disparities Black people have been quietly enduring for decades.
As a firm, GSG is committed to equity not only in hiring, staffing, and as an overall guiding principle, but also as it relates to developing public understanding of attitudes and opinions among communities of color. It is our intent with this research to give voice to Black Americans and deepen the awareness of the important role they play in our broader political discourse.
Key Insights:
President Biden has enjoyed the consistent confidence of Black voters. Black voters overwhelmingly approve of Biden's job performance, believe he is making a genuine effort to fulfill his campaign promises, and are optimistic race relations will improve over the next four years of his presidency.
Even as the Democratic Party is ideologically aligned with Black voters, it has a flawed track record of delivering material gains. A majority of Black voters report the Democratic Party is moving closer to their views; however, a plurality believe the party takes them for granted and does not do enough to help the Black community. The good news is, about 7 in 10 Black voters say they are more likely to vote in 2022 if Democrats follow through on campaign promises.
The Democratic platform must evolve to new attitudes. Black voters prefer candidates who talk about issues like police brutality and the significance of the George Floyd murder trial, more than those who strictly focus on economic matters. At the same time, they are closely split on whether they prefer a party platform that is traditionally labor-centric or extra progressive.
Republican disenfranchisement efforts are mobilizing Black voters, with most saying it makes them more determined to vote in 2022. Further publicizing these Republican measures will likely intensify backlash and inspire Black voters to protect historical progress.