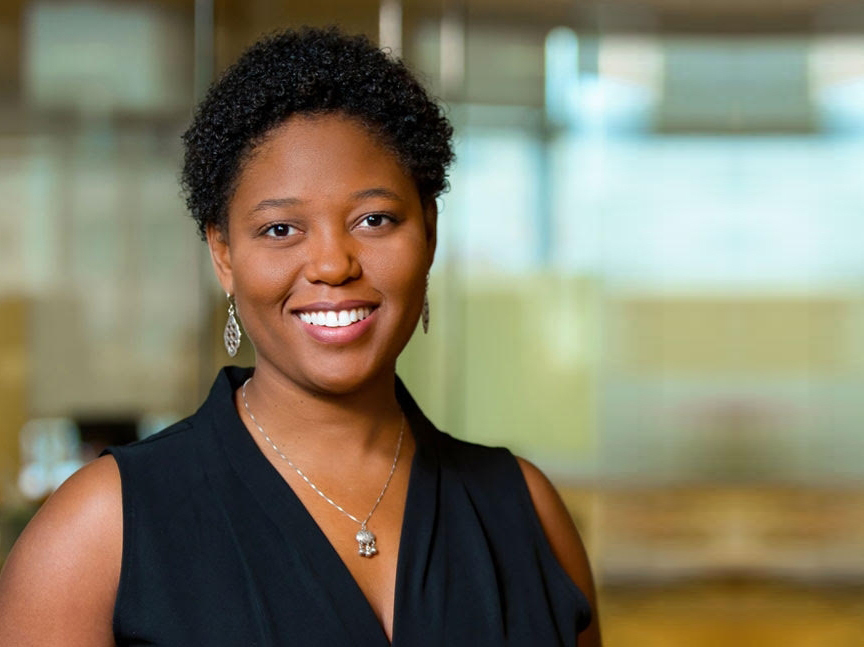 Today we welcome Jade Floyd to the GSG team where she will be applying her storytelling, reputation building, and public affairs experience to the firm's advocacy and corporate practices – helping clients develop comprehensive strategies to elevate their initiatives and create deeper connections with their key audiences.
Jade joins us from the Case Foundation and Revolution Venture Capital led by digital pioneers Jean and Steve Case (co-founder AOL). During her nearly ten-year tenure with the Cases she led executive positioning, expanded new media opportunities, developed strategic partnerships with leading publications and media outlets, and curated hundreds of events to promote the Case's work. Working with the strategic communications team at Revolution, a D.C. based venture capital firm with $1.7 billion assets under management, she discovered her passion for helping startups and their founders tell their stories, navigate communications challenges, and build their brands.
Prior to joining the Cases she worked at CLS Strategies for five years where her clients included Fortune 500 companies like Genworth Financial, Wells Fargo and Dupont, as well as coalitions like the Project for U.S. Food Aid and Security, Cities United for Science Progress led by the U.S. Conference of Mayors and Dupont, the Center for Wine Origins, and the Champagne Bureau.
Over the years she has served on a number of boards and leadership councils for nonprofit organizations, most recently the Communications Network and Sitar Arts Center. Previously she was on the boards of the D.C. Arts and Humanities Education Collaborative and Project Create, two organizations working to provide access to arts education for D.C. students. Jade is a recipient of the Washington Business Journal "40 Under 40" and Huffington Post "IGNITEGood Millennial Impact Challenge Award". She is a frequent speaker on social impact communications and a seasoned moderator taking the stage at the Shorty Awards, SXSW, Trending Broadway, the Communications Network, the Cause and Influence Summit, Net Impact, the Millennial Impact Conference, and more. She has moderated and interviewed the likes of David Rubenstein, Ted Leonsis, Gary Knell, Steve Case, Sylvia Earle, Ryan Leslie, Soledad O'Brien, and many more.