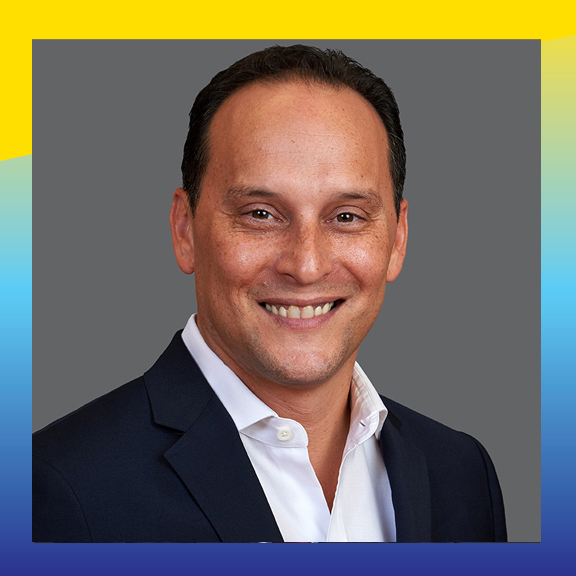 As Senior Vice President of Social Responsibility for the National Basketball Association, Todd Jacobson oversees social responsibility, community partnerships, and public service initiatives across the NBA, WNBA, and NBA Development League.
He also directs the league's government affairs, including managing relationships and communications with the White House and State Department.
Since joining the NBA in 2000, Todd has managed the launch and execution of the NBA Cares platform, led the development of the NBA's international community outreach initiatives, and created the community relations program for the NBA Development League.
Prior to joining the NBA, Todd served as Acting Director of Central Recreation for the New York City Parks & Recreation Department. In addition to his responsibilities at the NBA, Todd teaches at Columbia University as an adjunct professor for the School of International and Public Affairs (SIPA).
In 2020, we saw many corporations stepping out on social and political issues, even if they previously chose to sit out. What changed? What is driving more brands to engage on social and political issues and current events?
The relationship between business and society continues to rapidly evolve. As society demands more of businesses, there is a conscious push for the business community to become more proactive around social issues and events. No longer is it the responsibility of businesses to increase profits and only be responsible to shareholders; it is about stakeholder capitalism. Businesses are being called upon to play a role in addressing issues, and become agents of change for the betterment of society. The pandemic has only accelerated these expectations. In the social impact space, crisis breeds innovation. To survive and thrive, companies must reflect on their values and purpose, be willing to address and own their shortcomings, and think strategically about how they're going to engage on issues moving forward.
How do you/your organization decide when to engage on social and political issues or current events? Is it a proactive approach; speak out when an issue matters to your leadership, shareholders, consumers, legislators? Or is it more reactive; get involved only when you are pulled onto the dance floor?
The NBA has a longstanding history of standing up for our values of equality, diversity, and inclusion. From the league's earliest players and coaches, this culture has been passed down over the years. These principles are part of our DNA as a league, and guide our process and progress in addressing social issues. Our efforts this past summer, during the Black Lives Matter movements, were a true partnership and proactive approach by our stakeholders, and our leadership made clear that we want members of the NBA family to feel supported and empowered to share their voice. Over the last five years, we've seen a growing number of players and coaches speaking out proactively on issues close to them and using the power of our game and our platforms to advocate for meaningful and sustainable change.
Is it important to be a leader/first out of the gate on issues and current events, or is it enough to be part of the conversation?
It is most important to be aligned, authentic, and impactful. It starts with making sure your organization has a clearly defined "why," or a set of values that are core to who you are as a business. These values state your purpose and become a driver of your business approach, practices, and stakeholder engagement. A purpose-driven business will act strategically with intent and authenticity around issues and events. It's not about being first, but rather thinking critically about how you can utilize your collective resources to ultimately have the greatest impact.
Did your organization weigh in on the election – internally, externally? If yes, what did you do and why was that important for your organization?
We committed in August [2020] that we would take leaguewide action to support non-partisan civic engagement efforts and expand voting access. Together as an NBA family, we utilized 23 NBA and six NBA G League facilities for voting-related activities, helped register 20,000 new poll workers, and used the reach of our platforms to encourage Americans to register and make a plan to vote, as well as complete the census. We believe we all have a role to play and it was important to use our resources and platforms to contribute and do what we could to be supportive.