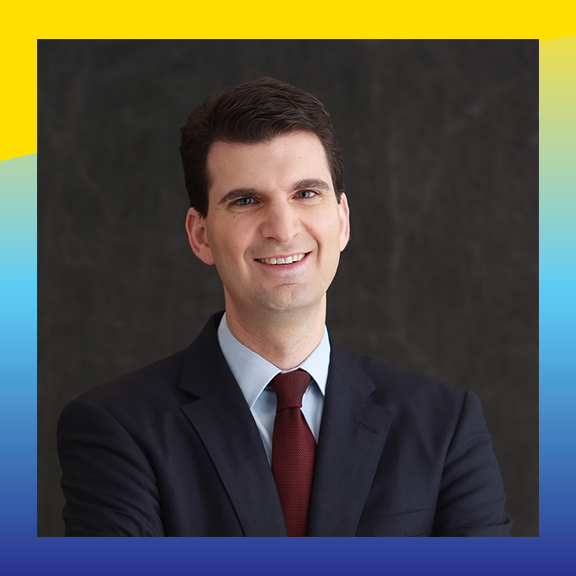 At Citi, Ed Skyler oversees the primary functions that shape the reputation of the company, including Communications, Government Affairs, Marketing, Sustainability, Community Investing and Development, and Citi's Environmental, Social, Governance (ESG) reporting.
The Citi Impact Fund – the largest impact investment fund established by a bank using its own capital – launched in 2020 under his leadership and makes equity investments in "double bottom line" companies that have a positive impact on society. Of the 11 initial investments, the fund has invested in three Black entrepreneurs, one of whom is also female, three other female entrepreneurs and a veteran entrepreneur.
Citi has used its voice in the areas of sustainability, firearms, pay equity and racial equity. Newsweek ranked Citi first among financial institutions on its 2021 list of America's Most Responsible Companies, and ninth overall, for its efforts in ESG. Prior to joining Citi, Ed served as a member of Mayor Michael R. Bloomberg's administration from 2002 to 2010, rising to the position of Deputy Mayor for Operations for the City of New York.
Is there a business case for corporate engagement? How can corporate engagement help the bottom line?
First of all, we see data that many consumers make purchasing decisions based on whether companies have clear values and a commitment to purpose. We also know that engaging on societal issues helps to attract and retain talent, especially with younger colleagues. We also see investors increasingly demand that we have a set of values and an ESG record that they can understand. Acting on societal issues that align with our stakeholders' expectations is not only the right thing to do – it's good for our business across a number of measures.
This year we have seen many corporations stepping out on social and political issues, even if they previously chose to sit out. What changed? What is driving more brands to engage on social and political issues and current events?
The shift toward stakeholder capitalism is not new – it's been going on for the last decade or so. People expect more from the companies they work for and the companies around them in society. The reaction to the disgraceful events at the Capitol on January 6th by so many CEOs and companies – including our own – demonstrates the constructive role the business community can play in contributing to the civic discourse and the benefits of a strong private sector. Companies weighing in on societal issues is not about one president or a pandemic – this trend is here to stay.
Is it important to be a leader/first out of the gate on issues and current events, or is it enough to be part of the conversation?
When deciding when to engage on societal issues, the most important consideration for us is to make our values clear to our stakeholders – beginning with our own colleagues. After a series of mass shootings, including in Parkland, FL, our colleagues asked what we were doing about gun violence. We didn't have a good answer and felt we needed to do something. In March of 2018 we announced our U.S. Commercial Firearms Policy, a series of three common-sense measures based on practices that have bipartisan support. First, we require a completed background check to sell a gun. Not the mandatory three-day waiting period. No check, no sale. Second, we know that people 18-20 years old are four times more likely than those 21 and over to commit a gun related homicide. So, there's a restriction on sales of firearms for individuals under 21 unless the purchaser has gun safety training. Third, we know that states that permit high-capacity magazines have a mass shooting rate twice as high as others and that bump stocks make weapons even more lethal. So, we don't work with retailers who sell them. While some don't agree with what we did, that comes with the territory, and we are comfortable with our approach on this issue.