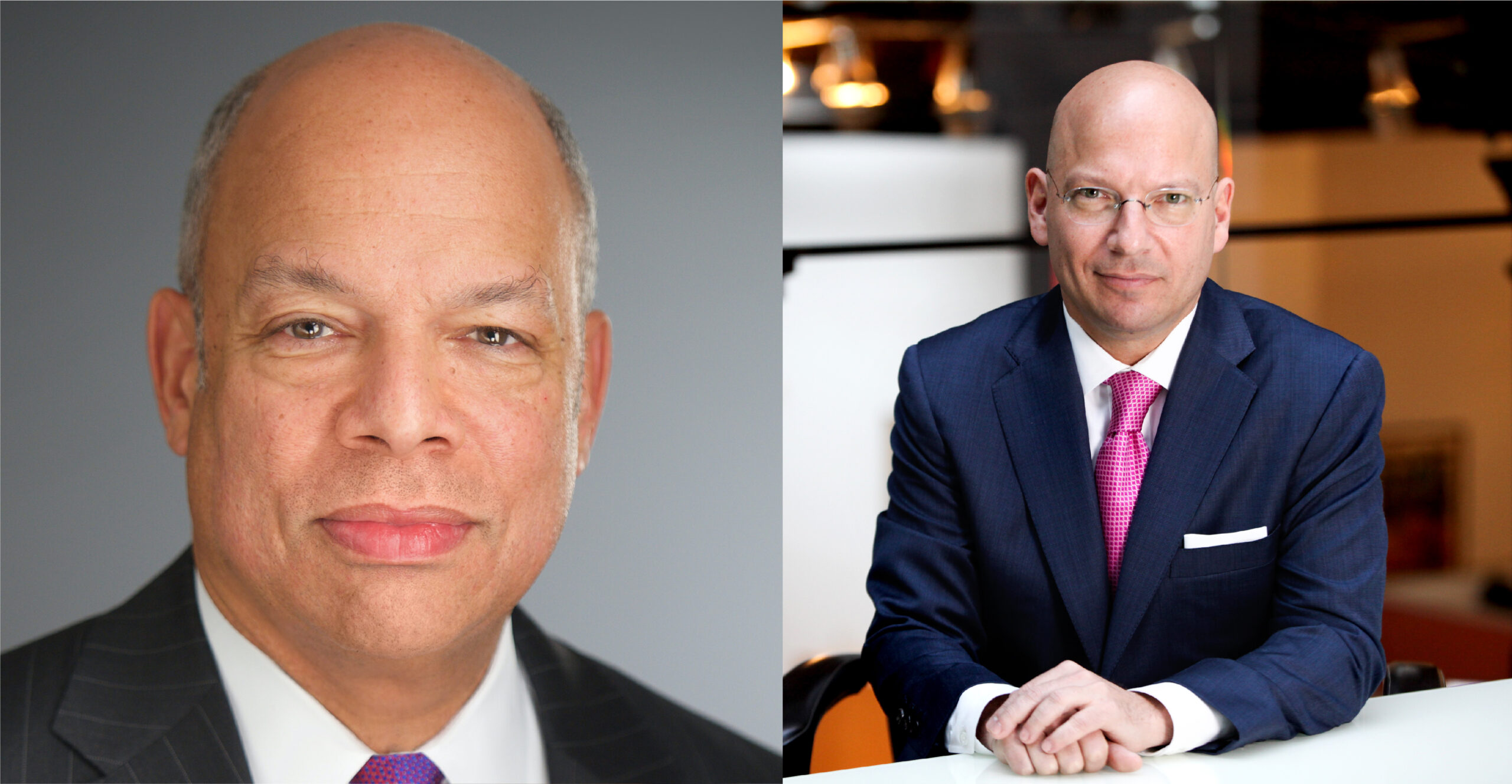 By Jon Silvan
Uncertain times require steady, laser-focused leadership. I was reminded of this yesterday while moderating a webinar conversation with my friend Jeh Johnson, the Secretary of Homeland Security during the Obama Administration from 2013-17. These are incredibly difficult and unsettling times and it was enlightening to hear Secretary Johnson's perspective on the response to the COVID-19 pandemic. Here are some of my takeaways from what he had to say:
This is the crisis of the century.
This pandemic is unprecedented. It's like a slow-moving version of 9/11. And while 9/11 happened within a few hours, this is an ongoing attack – and we don't know how long it will last.
Political leadership is critical right now.
We need leaders, like New York Governor Andrew Cuomo for example, who know how to be visible, clear, honest, and focused on public safety first without secondary agendas.
There is no going back from our new normal.
This experience will cause us to accelerate toward naturally increased social distancing. Some of this has been trending for a while with online shopping, more email/social communication. But we will also likely need to plan for a large-scale quarantine of affected people and a greater ability to protect ourselves. We need to be considering the longer-term effects of this pandemic as well. Even when we slow the pace of the virus, it won't disappear. There will be resurgences.

We need to understand the respective roles of our institutions.
We have world-class health care in America, but the biggest challenge right now is lack of resources, which puts at greater risk. First responders and the health community are acting heroically and doing the best they can with what they have. But we are in critical need of more protective resources. The federal, state, and local governments have specific roles and responsibilities and the public itself has an enormous role to play through its actions.
FEMA should be at the heart of it all.
FEMA knows how to surge and move resources. The President mentioned last week that the feds "are not shipping clerks," but the fact is the federal government is a shipping clerk-in-chief.
President Trump needs to get out of the way.
Let the experts be the voices of the response to the crisis. Let the professionals do their jobs. A president should show leadership but avoid micromanaging the messaging of this.
The private and non-profit sectors are the government's best partners.
We've seen manufacturers in other sectors begin making masks, gowns, hand sanitizer, etc. We've also seen facilities with beds, like hotels and adult day cares, become places to move less critical patients away from those being treated for the virus.
Messaging is key for business leaders.
As employers, people look to you for leadership. Don't make projections about what you don't know. Don't frighten people without giving them guidance about what they, individually, can do. And don't try to intellectualize the crisis in a way that isn't helpful. Show them you are doing your best to address the challenge in the ways you can help.
The President does not have the authority to command us back to work.
State and local officials sign executive orders. President Trump does not have the authority to direct human behavior at the state and local level. The President doesn't have an accurate field of view – his public comments seem to be motivated around going back to normal as quickly as possible.
We are going to get through this.
Social isolation is bound to slow the spread of the virus sooner or later. There is going to be a period where the virus is still prevalent, but we will find treatments or a vaccine. We will get through this troubling time and we will get through it together.