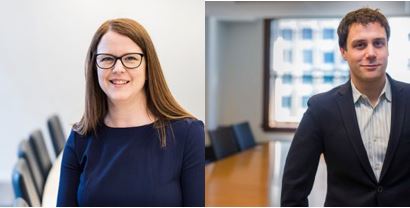 Dana leads client relationship management and business development for the firm's national Communications and Public Affairs Practice. She is a recognized leader in corporate communications for highly-regulated industries, as well as reputation management and crisis communications, and has become an invaluable partner to our clients navigating regulatory and reputational challenges. She leads the firm's work for clients such as Nielsen, Skanska USA, Con Edison, University of North Carolina Health System, and University Hospital. She has led the firm's Healthcare Practice growth, as well as helped build the firm's work in energy and infrastructure. In addition, Dana has worked with our nonprofit clients, including Vera Institute of Justice, Kaufmann Foundation, and Educational Alliance on the front lines of some of today's most pressing issues.
Dana spearheads our GSG Way initiative, which reinforces the fundamentals of how our firm interacts and partners with clients to create ongoing and successful relationships.
Matt Canter has emerged as one of the top Democratic political pollsters in the country, offering clients a unique point of view that blends his experience as a communications strategist with expertise in opinion research and messaging. He has polled for numerous campaigns over the last several election cycles, including Congresswoman Sharice Davids (KS), Congresswoman Abigail Spanberger (VA) and organizations including the Democratic Senate Congressional Committee, SEIU International, Accountable.US, End Citizens United, and House Majority PAC.
Matt helps lead GSG's political polling and communications practice in Washington, and is greatly respected for his political smarts and strategic counsel externally and internally. He is a leader in our training program that helps GSG team members become top-of-class consultants, and they look to Matt as a mentor, role model, and someone they can turn to better understand the political landscape.