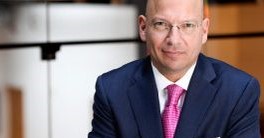 Talent recruitment and retention are variously described these days as a fight, a battle, even a war. When the stakes are that high, winning becomes even more critical. How do you win the war for talent?
The communications industry is strategic by design. We tackle big issues, using our insights, our creativity, and our values, to deliver results. Hiring great talent should look just like delivering great service to a client.
We ask our clients what is important to them, what do they want for an outcome, and how they will measure the results. Today clients hear what their customers and constituents are telling them — where they stand on the big issues matters.
It should come as no surprise then that talent is looking for the same thing. Talent wants to work on the big issues. They want to be involved in big fights. And they want to win.
The key to the strategy of unlocking success in the talent wars is delivering on these metrics: Is your agency positioned in meaningful ways on big issues? Does your agency work with clients who are telling authentic stories with creativity, underpinned with strong, relevant data?
Your strategy for selecting the clients you will represent impacts directly the outcomes you can expect in the fight for great talent. Clients have to be profitable, but they also have to be a fit with agency culture and values. Long term client relationships should be prioritized over short term, and the prospect for success should be tangible. Your team should be proud of the work they do.
Ultimately the agency should be reflective of the clients the firm serves and the talent they hire. When agency, client, and team values intersect, great work is the result and everybody wins.
This blog is part of the PR Council's Agencies of the Future podcast. To listen to Jon Silvan's episode on this topic, click here.